What is Epoxy Flake Flooring?
Epoxy flake floors are a very popular decorative floor finish that are ideal for anybody wanting to give dull, dirty or damaged concrete in their home or business a new lease of life.
Because of their popularity, you can find many different types that span a wide range of looks and prices, including DIY kits from Bunnings and other major hardware outlets.
But which one should you choose? What's the difference between the flake epoxy flooring you do yourself and specialist epoxy flooring products? Will these types of floors have the impact you're looking for?

We answer all these questions and more in our epoxy flake flooring tips below.

Epoxy flake flooring tips for owners, builders and specifiers
If you're thinking about getting an epoxy flake floor for your home or business, there are a few things you should know first:
1. Why choose an epoxy flake floor?
Before you commit to any floor, it's always good idea to step back and make sure it ticks all the boxes, so to speak.
Getting a new flake epoxy floor will:
Cover dark, ugly stains and stop more from appearing.
Repair and cover all cracks, chips and gouges.
Protect the concrete from water, chemicals and physical damage.
Brighten the entire space and add colour to your home.
Tidy up messy edges and transitions to other surfaces.
Reduce dirt and dust and make the floor easier to keep clean.
Help avoid slips and falls through the option of textured finishes.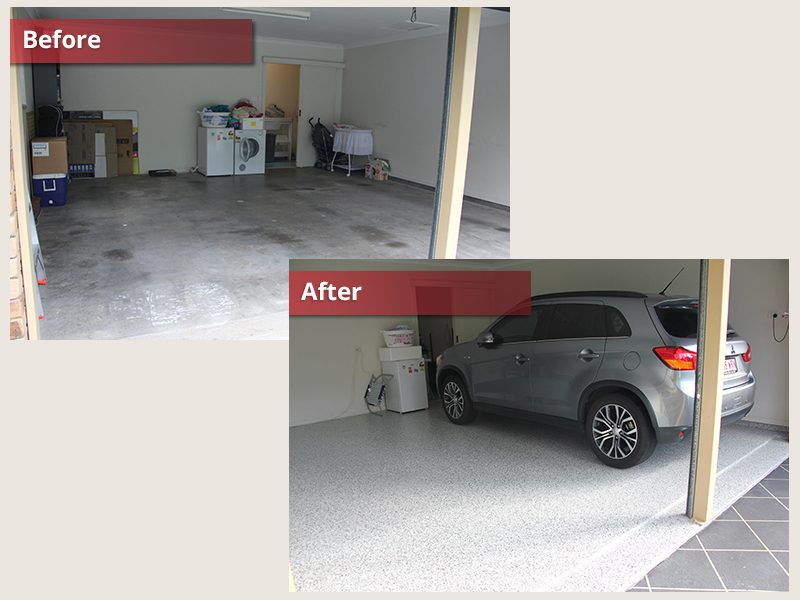 2. Are specialist epoxy flake floors are best?
Specialist epoxy flake floors use high-quality epoxy floor coatings and urethane topcoats to encapsulate the flake and bond strongly to the concrete underneath. In contrast to generic floor paints, these harder, stronger floor coatings can withstand some nasty treatment and are often used industrial flooring projects with heavy vehicle traffic and aggressive chemical exposure.
These types of products are sourced from specialist coating manufacturers and suppliers, or through flake epoxy flooring installers that will supply and apply. While some contain solvent, the best overall combination of safety and performance comes from solventless technology. Being solvent-free means they can be safely used in confined spaces like a garage without risk or disruption to nearby people.

In summary, if you're after a long-term epoxy flake flooring that you won't have to think about for years, high-quality, solvent-free epoxy floor coatings are the way to go.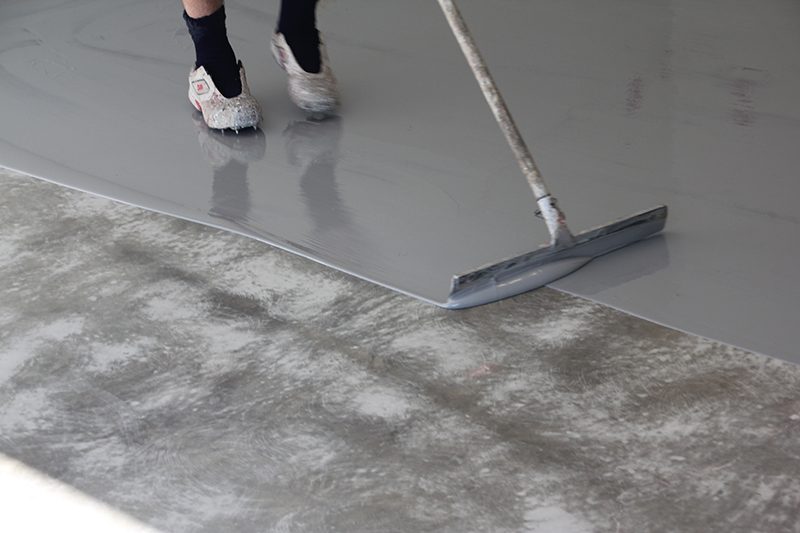 3. Get your flake epoxy floor professionally installed
After choosing the right type of products, the second piece of the puzzle to get a quality epoxy flake floor is professional installation. As a coating manufacturer, we regularly hear from homeowners looking to fix their garage floor because they typed "how to do epoxy flake flooring" or "garage floor epoxy DIY" into YouTube and watched someone make it look oh-so-easy. Please don't fall into the same trap!
The truth is, installing any type of floor is never that easy and those videos gloss over all the hard work that happens before you even touch a brush or roller.
Like any type of floor covering, the surface underneath needs to be prepared properly for the result to look as good and last as long as it should. For epoxy flake floors, that means grinding the concrete with a dustless diamond grinder. While these types of machines are available for hire, getting one and figuring out how to use it is only one part of proper concrete preparation. You also must take care of other issues like concrete contamination, cracks, porosity and flatness, as well as transitions to other surfaces and fixtures.
There are not-so-obvious challenges when it comes time to apply too. Not many of those YouTube videos will ever talk about proper mixing practices, working times, pot lives, dust control, weather conditions, or even the most important thing of all: proper personal protective equipment.
Wanting to go down the DIY path to save a few bucks is understandable, but the saving only happens if you get a good result. The moment you have a problem with your DIY epoxy flake floor, you're losing money and it could end up costing even more to fix.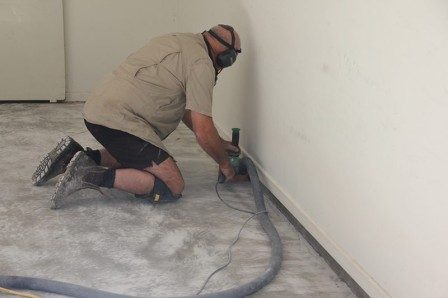 Epoxy flake flooring tips for installers
For installers of flake epoxy flooring, the goal is always to deliver a floor your client will love. While much of the focus for flake flooring centres on selection of the flake and
PU topcoat
, here are four tips to help you get the smiling customers you're hoping for:
1. Good surface preparation
As with any type of broadcast flooring, the finished floor will tend to reflect the surface underneath. If the concrete is porous, you will get dry areas and patchiness; if you have a divot, there will be a low spot; if there are hills and valleys, the floor will look "wavy". Getting the surface smooth, flat and sealed (if required) will give you a much better result when it comes to epoxy flake floors.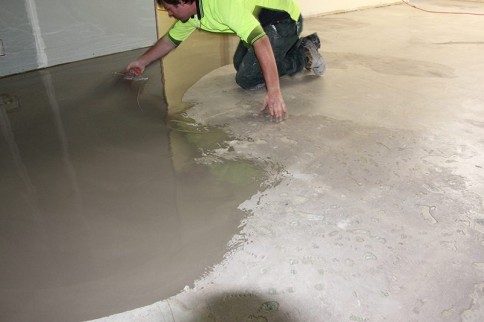 2. Good epoxy rollcoat
There are a few questions you need to ask to help find a good rollcoat that works for epoxy flake flooring. These include:
Does it give you time? With solvent-borne or water-borne rollcoats, the main thing to watch out for is a short open time that has the potential for patchiness or bald spots. Solventless epoxies give you a longer window to get an even film and broadcast.


What hardener does it use? If you're using a high-solids epoxy, it pays to understand what type of hardener is used. IPD-based products can suffer from blushing and other film inconsistencies, so finding something with a bit more tolerance of conditions will give you a lot more certainty.


Is it a proper rollcoat? While putting pigment into a clear is common, this type of rollcoat can struggle with coverage on your epoxy flake floor. Instead, look for a proper tintable coating with a bit of "body" so it doesn't get sucked up by the slab and forms a nice, even bed of resin to broadcast into.


What about leftovers? Throwing filler and pigment into a clear resin might work on the day, but what happens with split kits and leftovers? Figuring out mix ratios for these products can leave you guessing, while digging up settled powder from the bottom of the bucket is a big pain.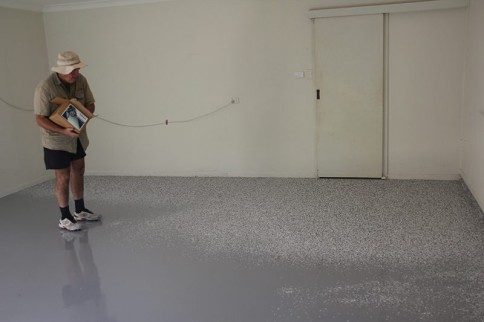 3. Good broadcast technique
Most installers are used to broadcasting with the traditional 6mm flake flooring, but what we're seeing with the new style of granite or stone-look epoxy flake flooring is that a different technique might be more effective.
Because these blends consist of flake from 6mm down to dust, broadcasting with a "chook feeding" motion like you do with 6mm flake can end up with the dust landing first and the larger flakes landing on top. This can create an uneven appearance that looks nothing like the stone you're trying to replicate.
Also, the smaller dust particles tend to sink into thicker sections of the floor more readily, e.g. drips and cut-in areas. This not only highlights bumps in the floor, but also reveals more of the basecoat and makes the floor look patchy from a combination of uneven colour and gloss.
When you're broadcasting granite or stone-look flake, drop the flake between your fingers from waist height instead and gradually build up the coverage in this manner to ensure a more consistent distribution across your epoxy flake floor.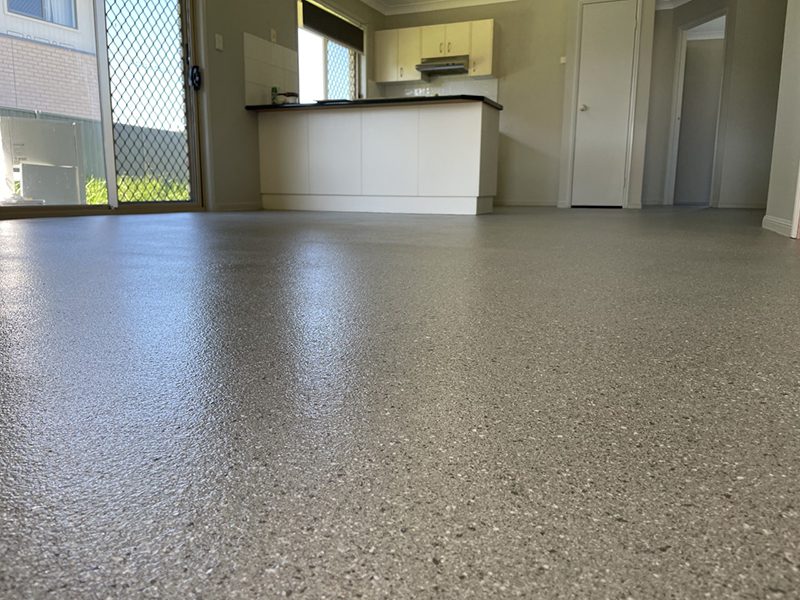 4. Which type of flake to choose?
In addition to surface preparation, basecoat selection and broadcast technique, the final tip on flake epoxy flooring to pass on relates to which type of flake you use. While flake chips may all appear to be the same, there are some subtle differences that come into play that I'll quickly make mention of here.
All flakes aren't the same
To start with, paint flakes can be made of different material and different processes using the same material (if that makes any sense!). For instance, I know I can buy flakes made of acrylic or PVA (vinyl), and there are different manufacturers of these flakes, hence there will be a great variety in the finished product available.
Overall, I have found acrylic flake quite brittle, which means I end up with a lot of "fines" in the bottom of each container. You have to be careful with how you broadcast these on flake floors as they tend to show inconsistencies really easily, especially when clumped. If you're doing a partial flake job then I probably wouldn't use any fines at all as they stand out even more and the client may look at it as a defect.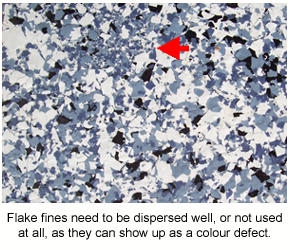 Vinyl flakes are my preference
My preference is for the more flexible vinyl flake. The flexibility is beneficial not only with respect to fines, but it can also have another significant benefit with epoxy flake flooring. As it lands, a rigid flake will tend to create a lot of extra space in between and under the flakes themselves. These voids draw in resins, meaning you need more to adequately seal the surface; quite often another coat will be required to produce an even finish, which means more product and more cost.
Another advantage I like with vinyl flakes is I can get them to lie flat by spraying a mist of water over the surface. There are of course tricks and tips on how to do this, but the result is flat, even, smooth flake epoxy floors that often don't require sanding before being coated. Another cost and time saver!
Simple flake epoxy flooring = best flake epoxy flooring
To finish off, I just want to reiterate that there are obviously countless ways to do epoxy flake flooring and there are advantages and disadvantages with each method. For indoor applications, I like a simple two-coat process: a basecoat with full broadcast of flake and a topcoat. If you choose the right combination of flake and resin you can achieve a superb finish every time!


Got a flake epoxy flooring project you'd like to talk to us about?
Our flake epoxy flooring systems
Read more about our two flake epoxy flooring systems on their individual system pages:
Want more information on flake epoxy flooring?
You can find more flake epoxy flooring information on our site through the following links:
Read our installation guide
-
How to apply epoxy flake flooring
Read our specification guide
-
How to specify epoxy flake flooring
Read our maintenance guide
-
How to maintain epoxy flake flooring
Learn more about how to work smarter, not harder with our two-coat garage flake flooring system
Watch our How To Video on flake epoxy flooring
Do our online course on garage flake epoxy flooring
Want to see examples of epoxy flake flooring projects?
If you're looking for inspiration with your epoxy flake flooring project, you can view a selection of our past projects here:
Epoxy flake floor example
-
garage and sunroom
Epoxy flake floor example
-
garage
Epoxy flake floor example
-
garage
Epoxy flake floor example
-
residential patio
Epoxy flake floor example
-
retail warehouse
Epoxy flake flooring gallery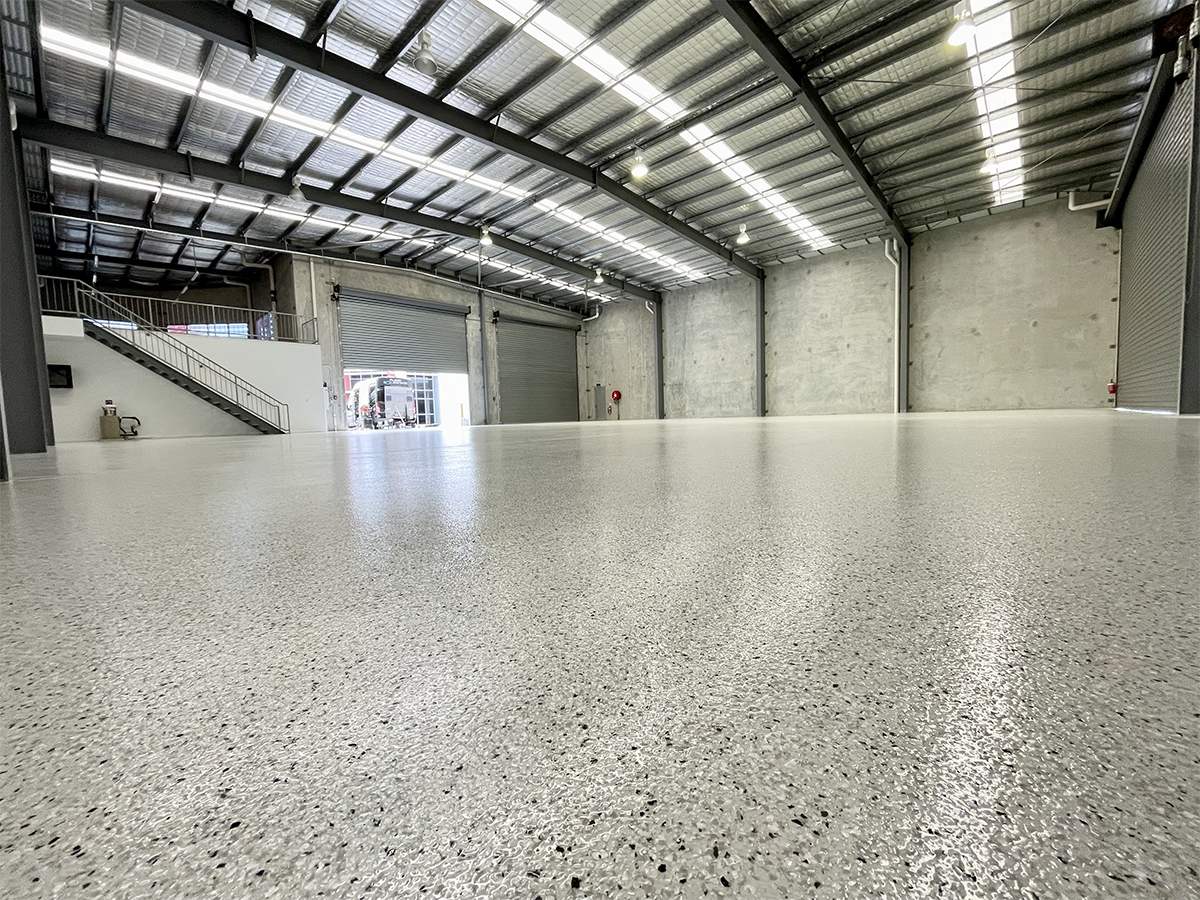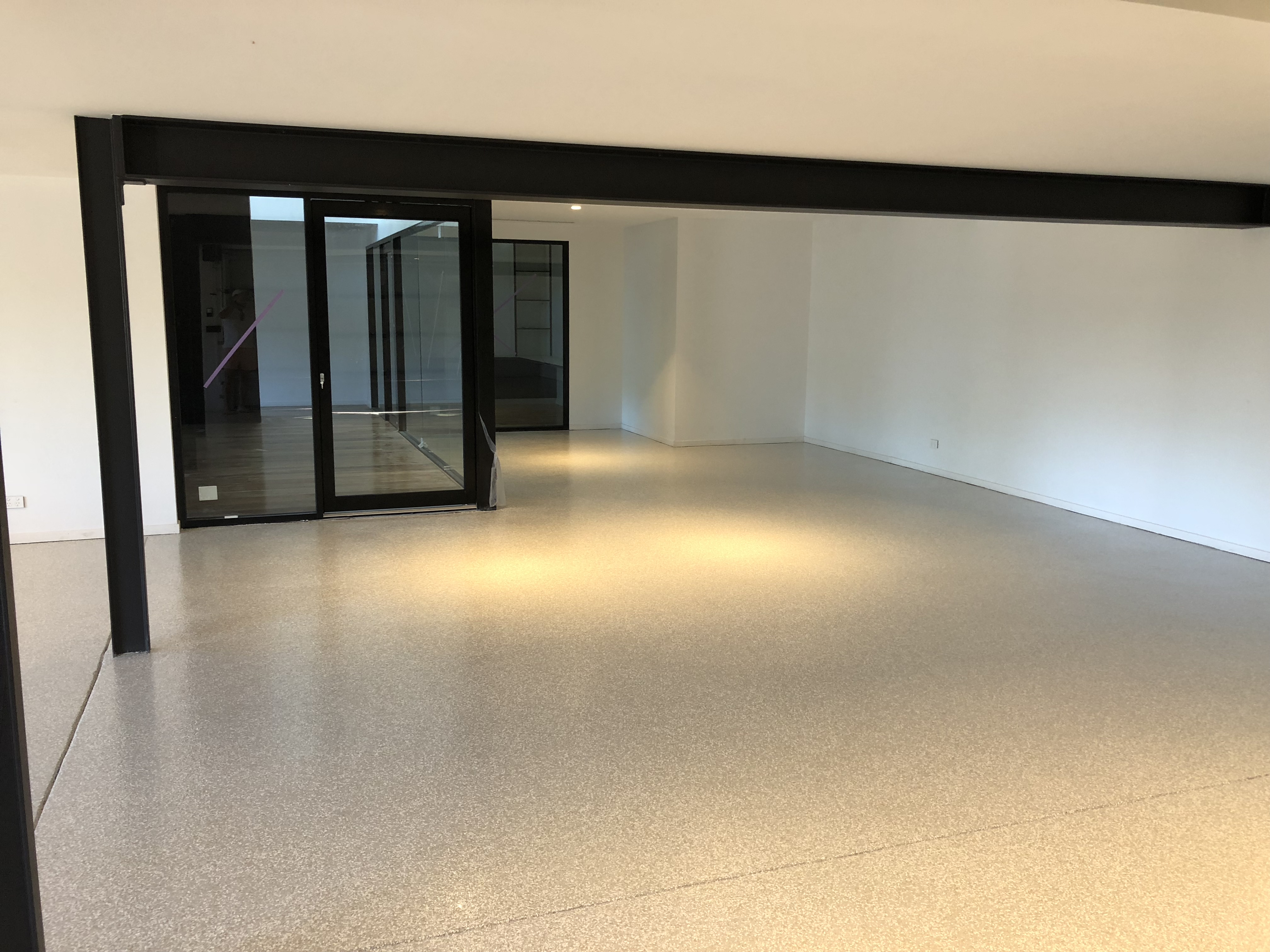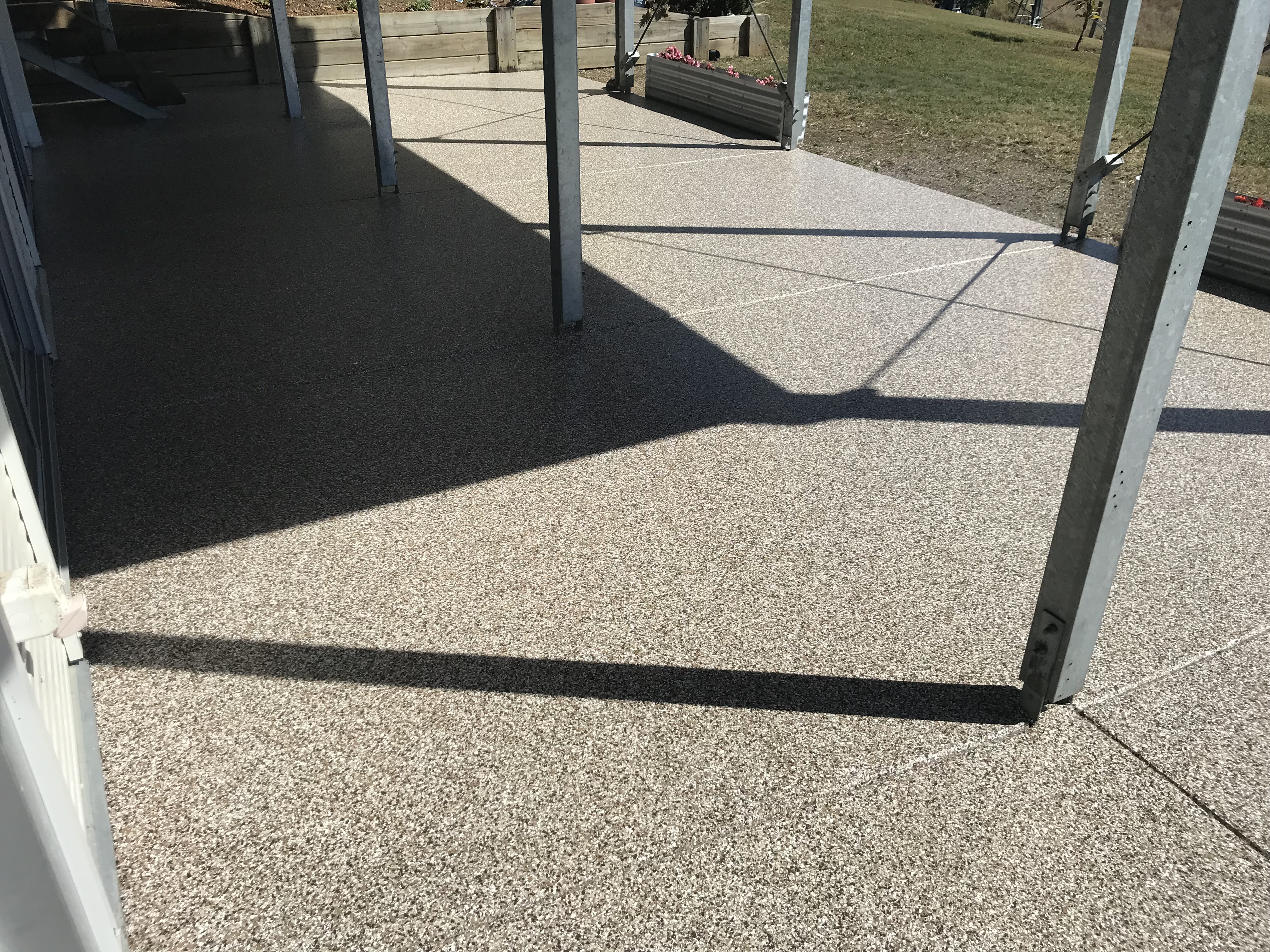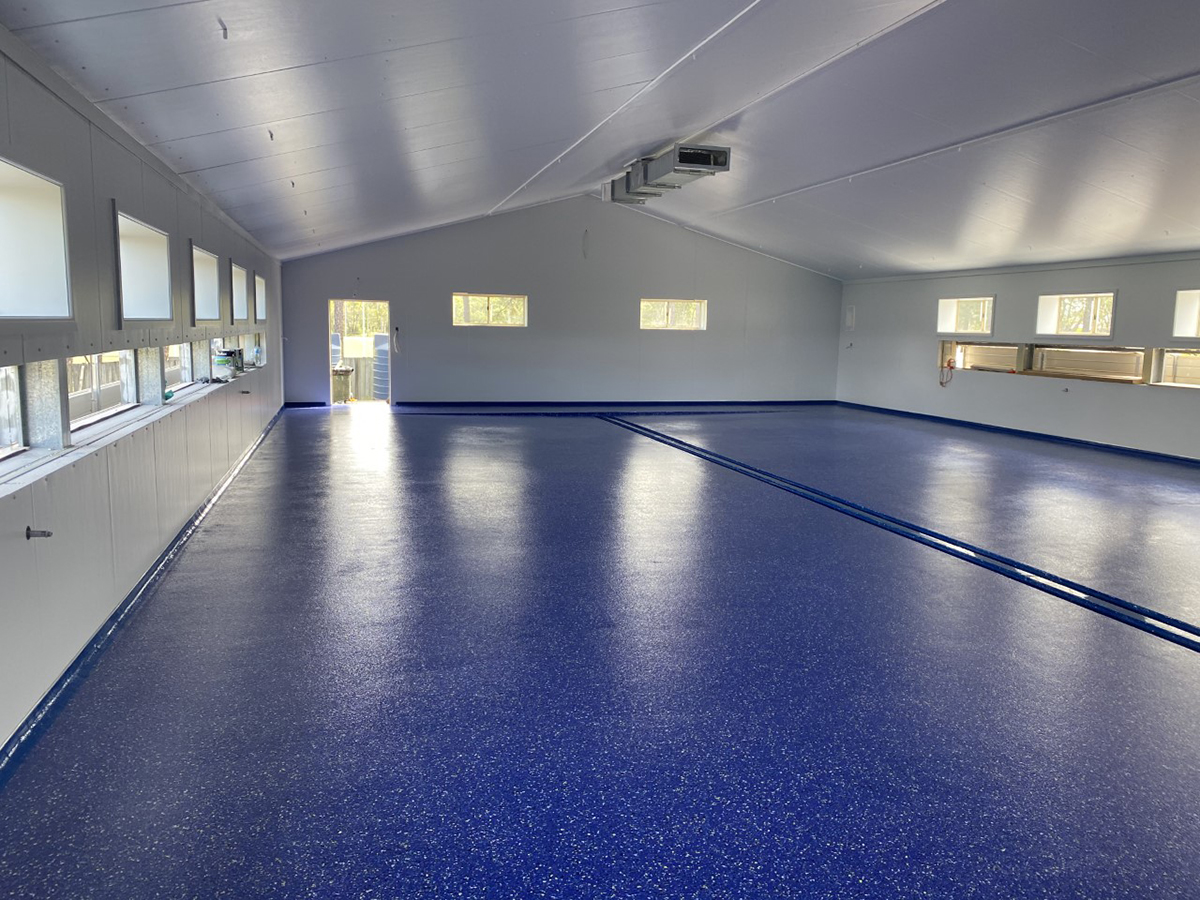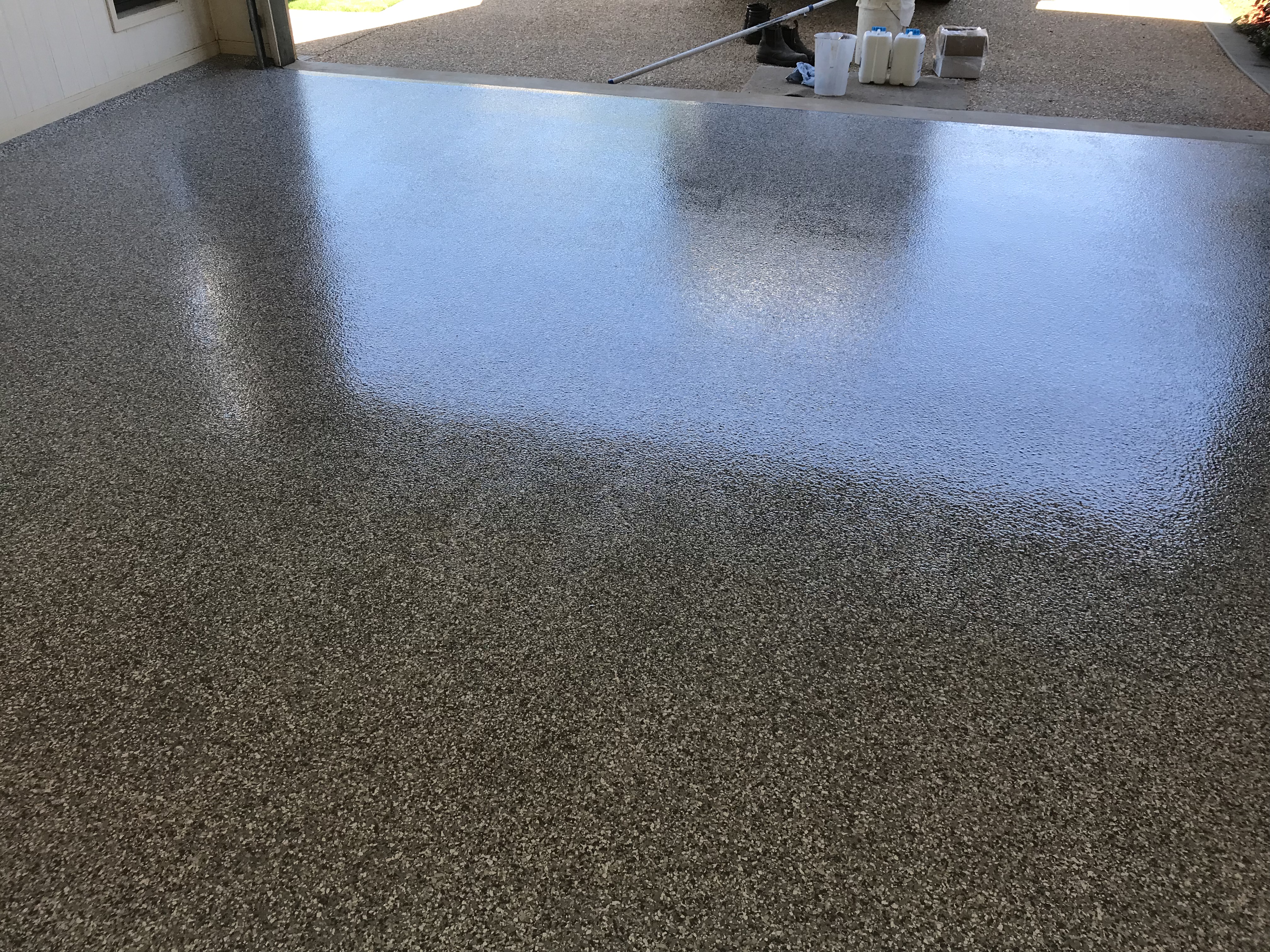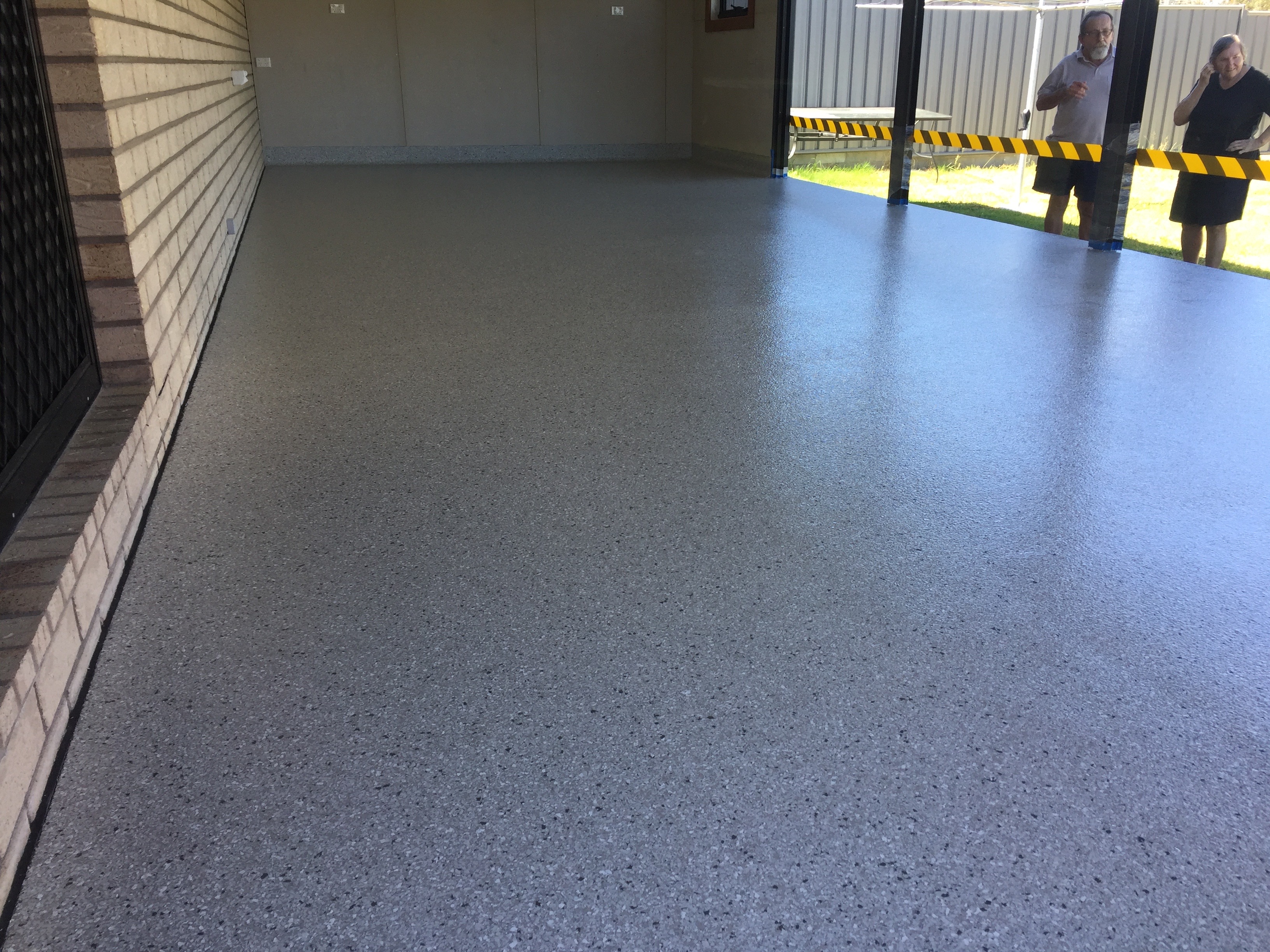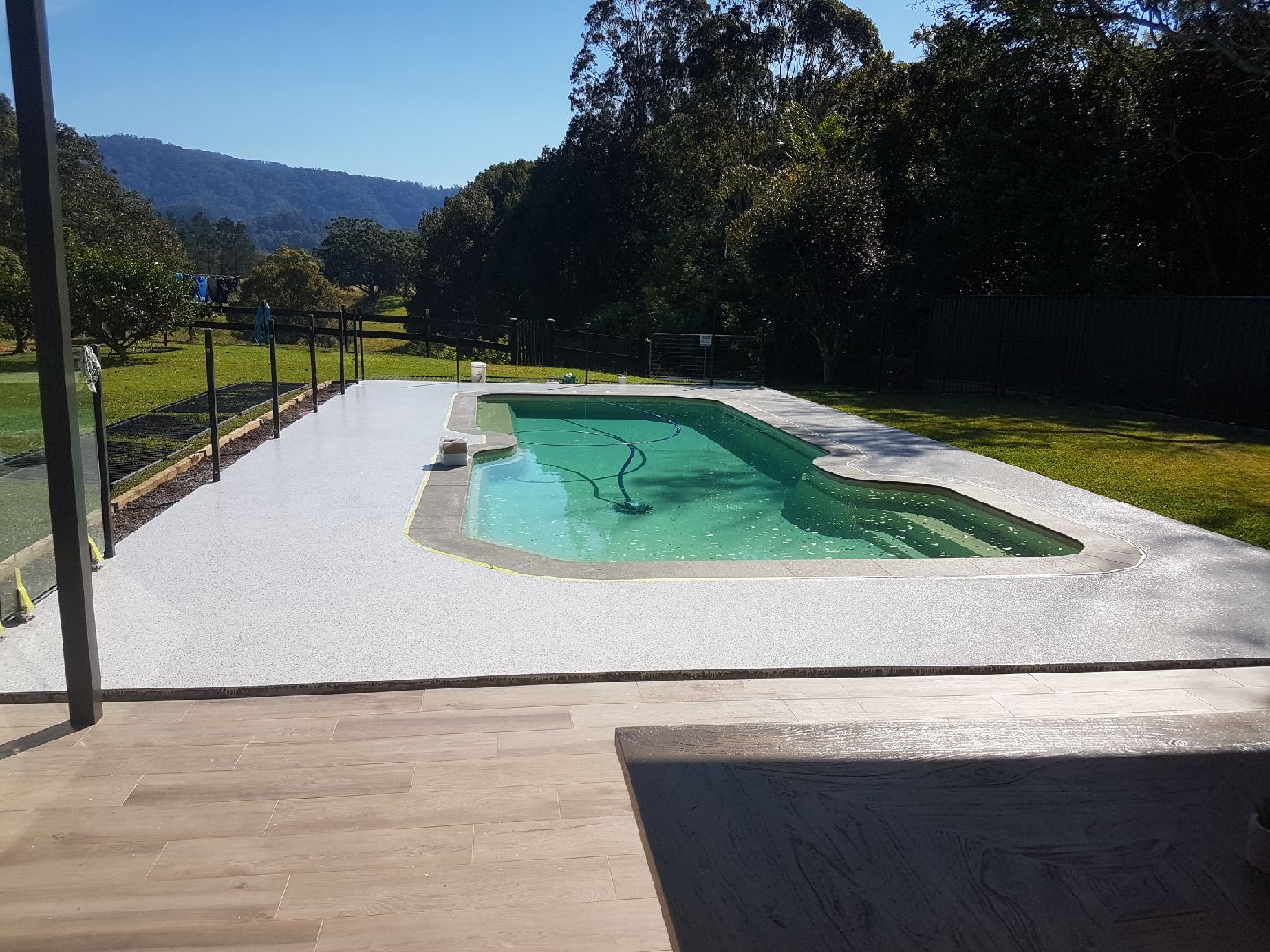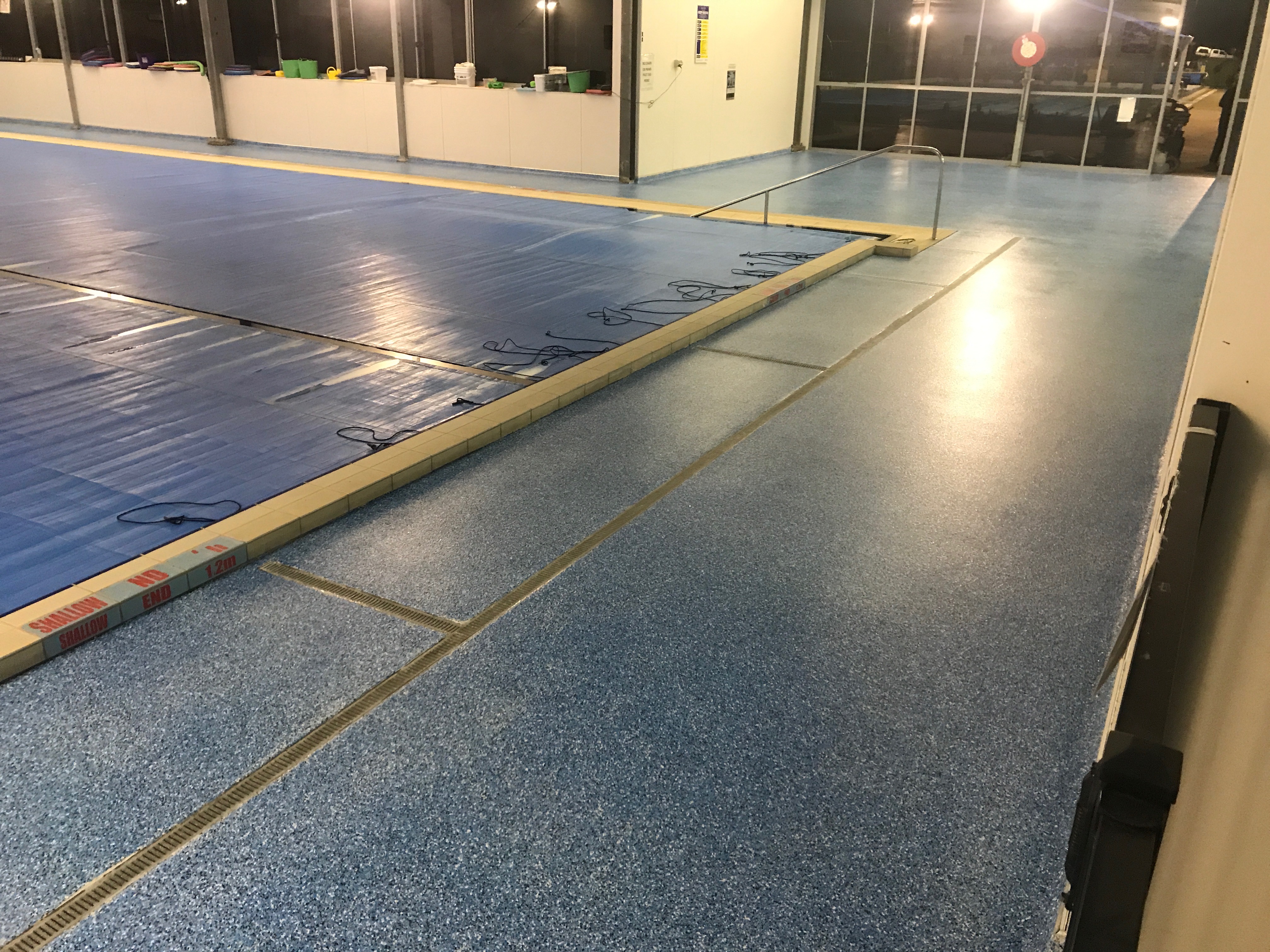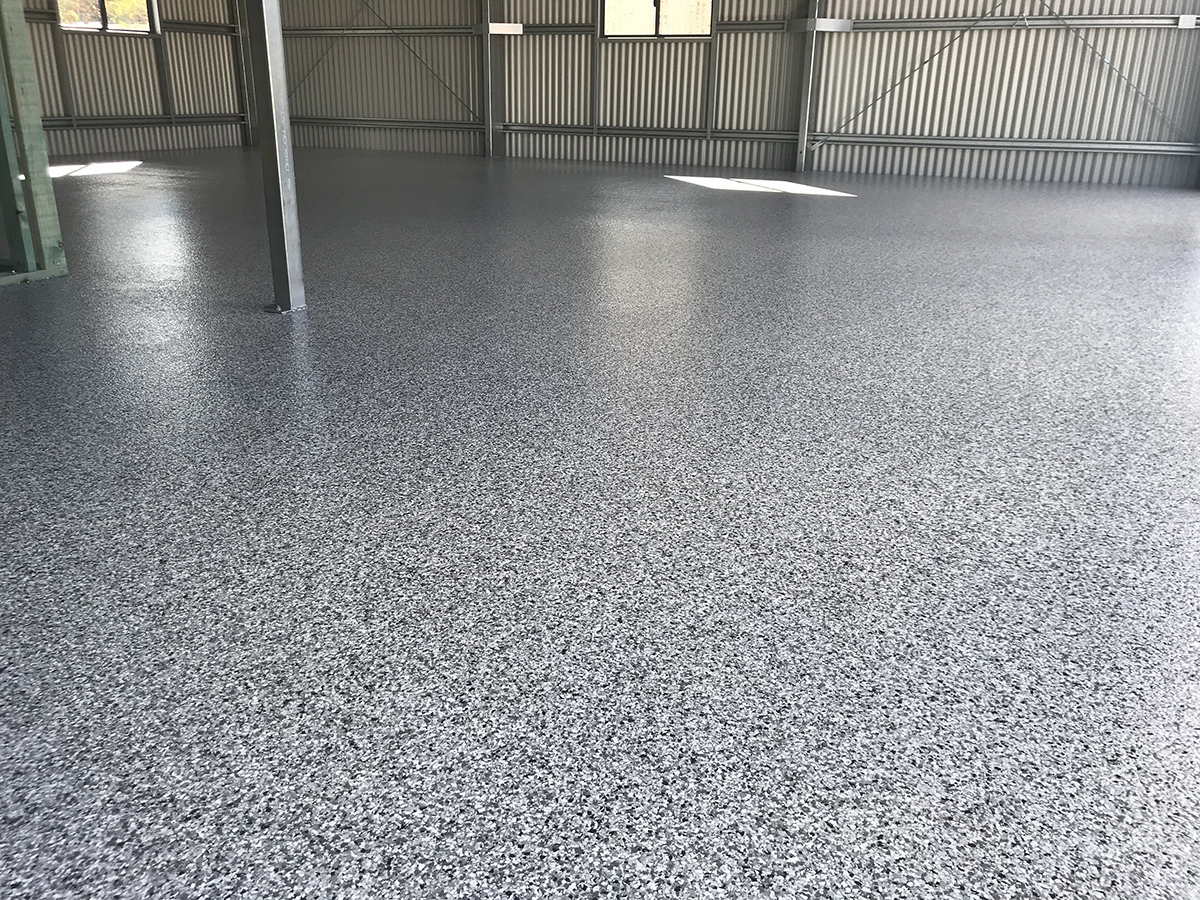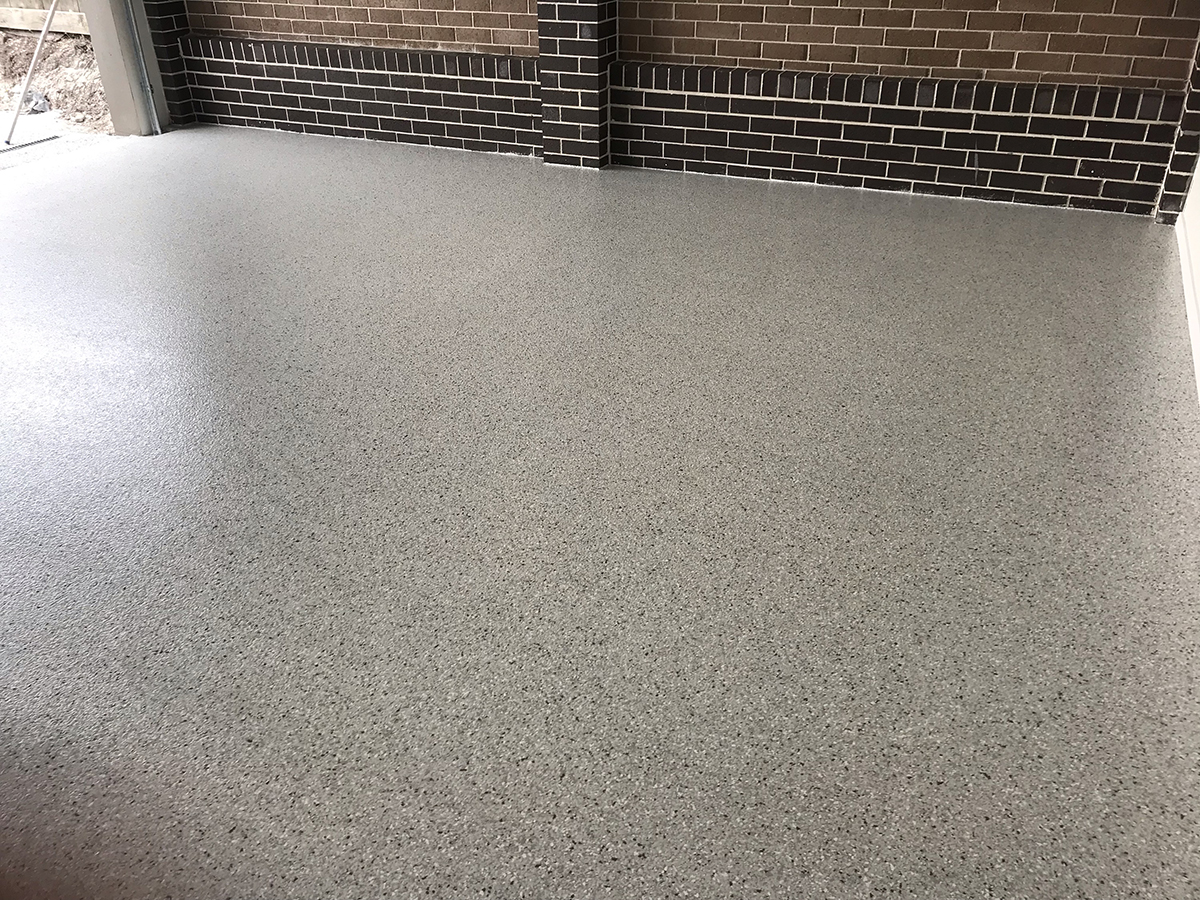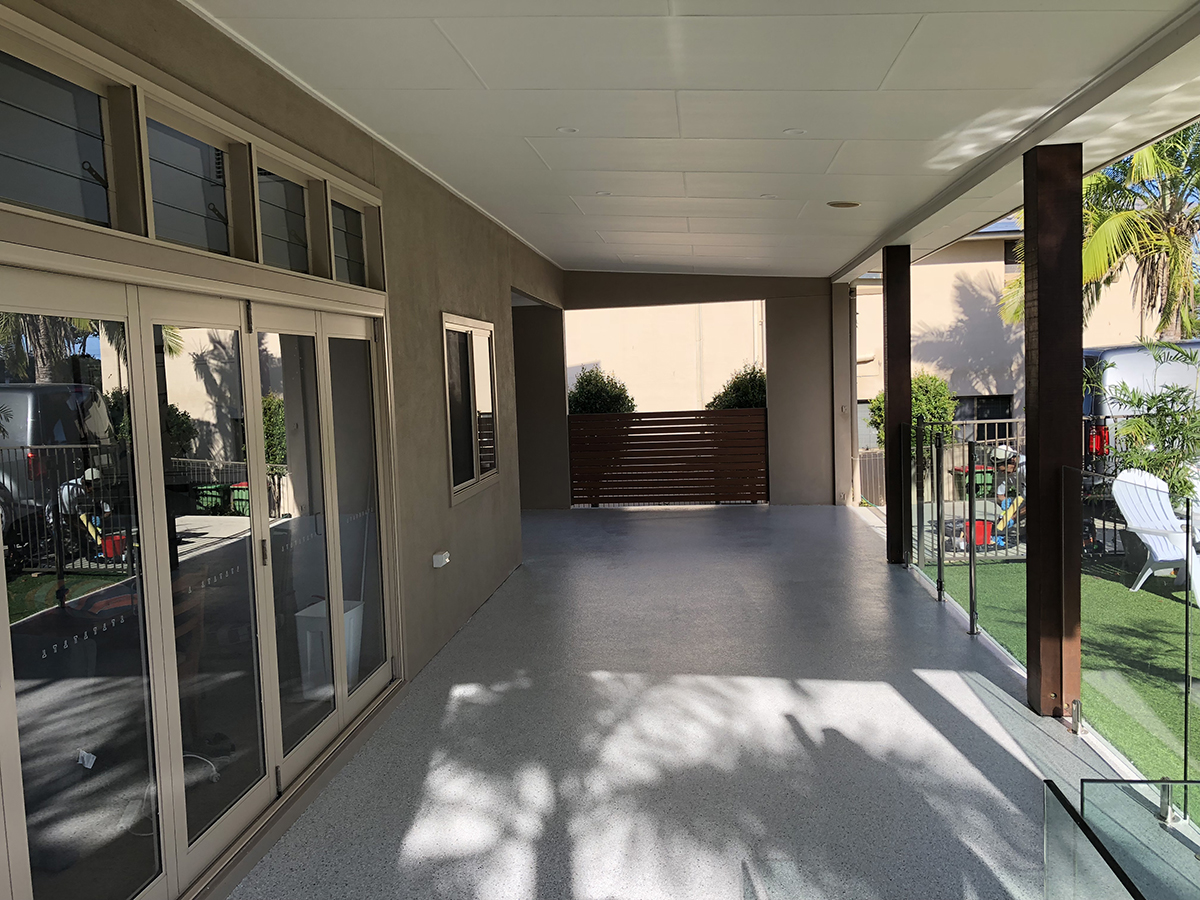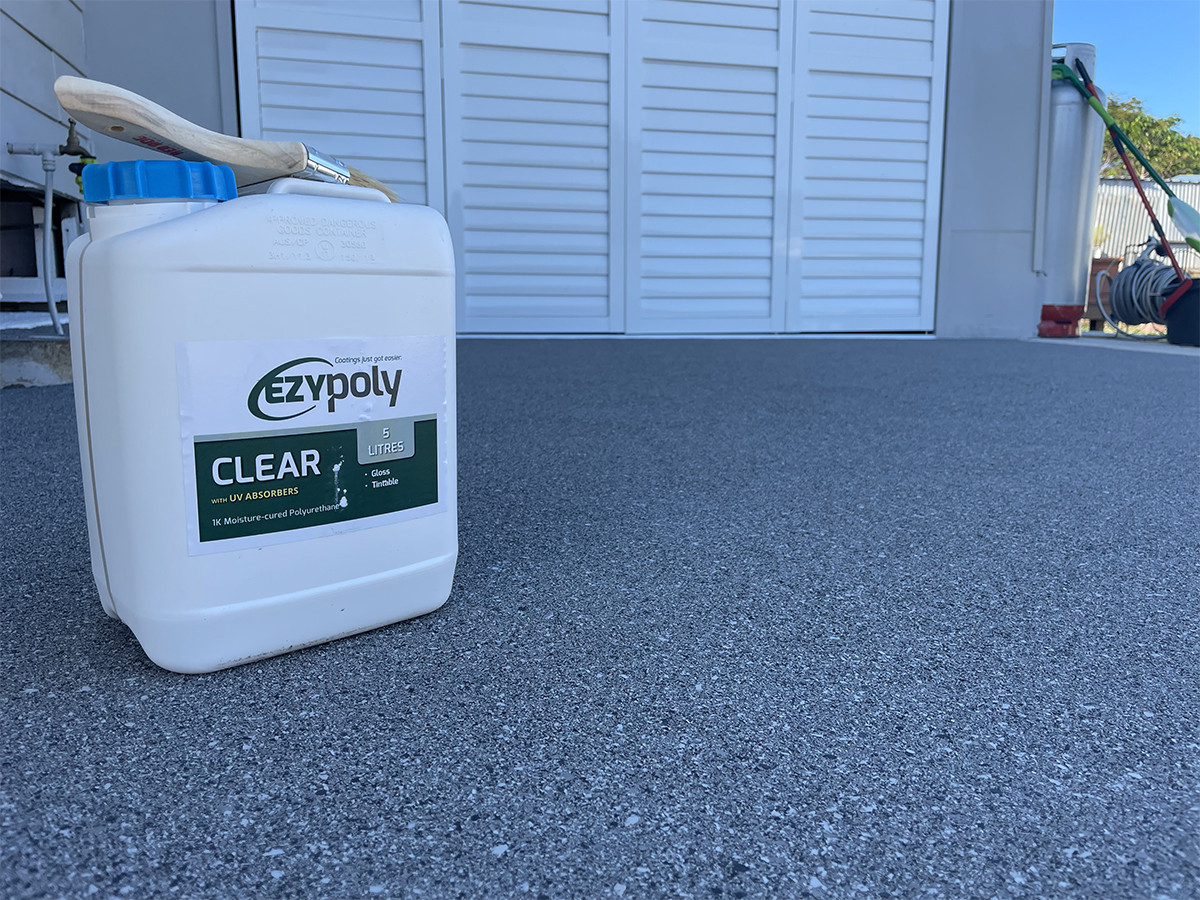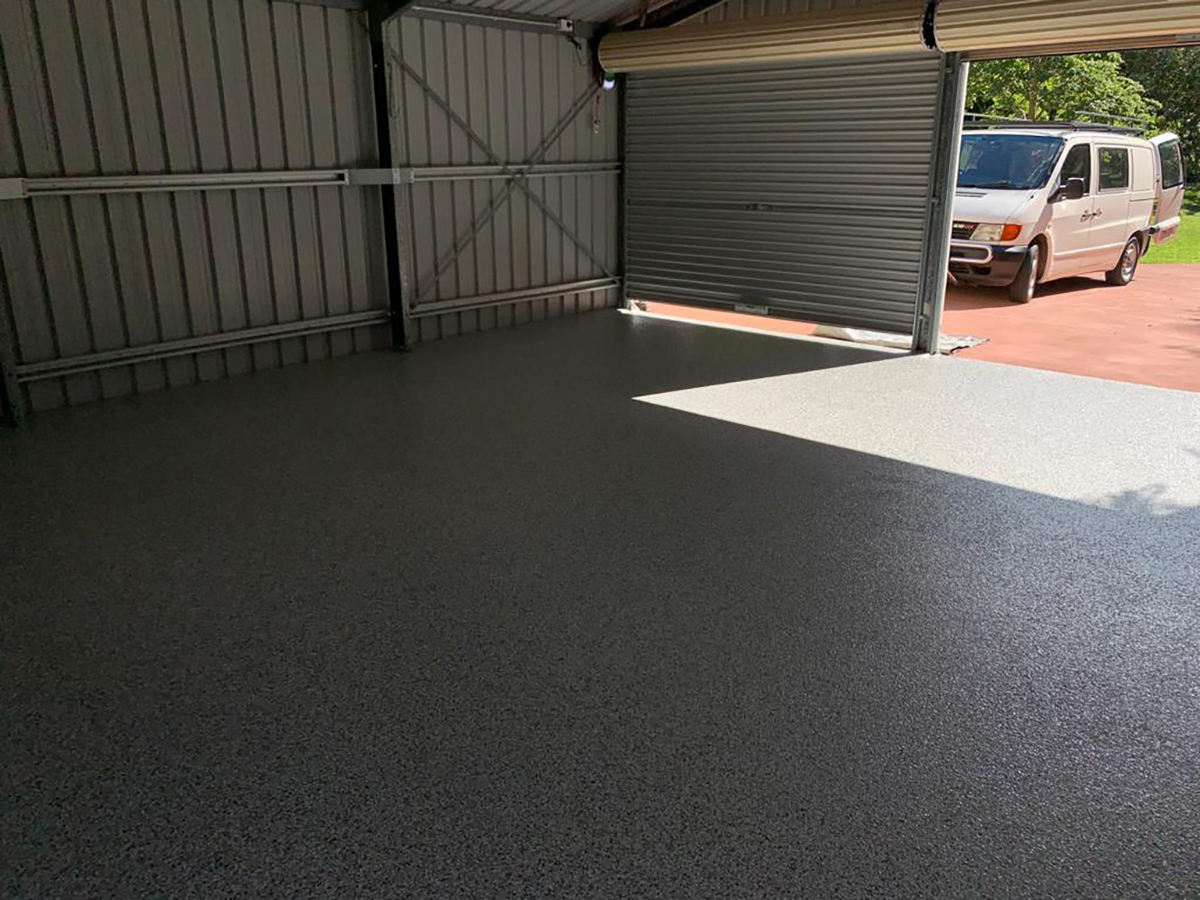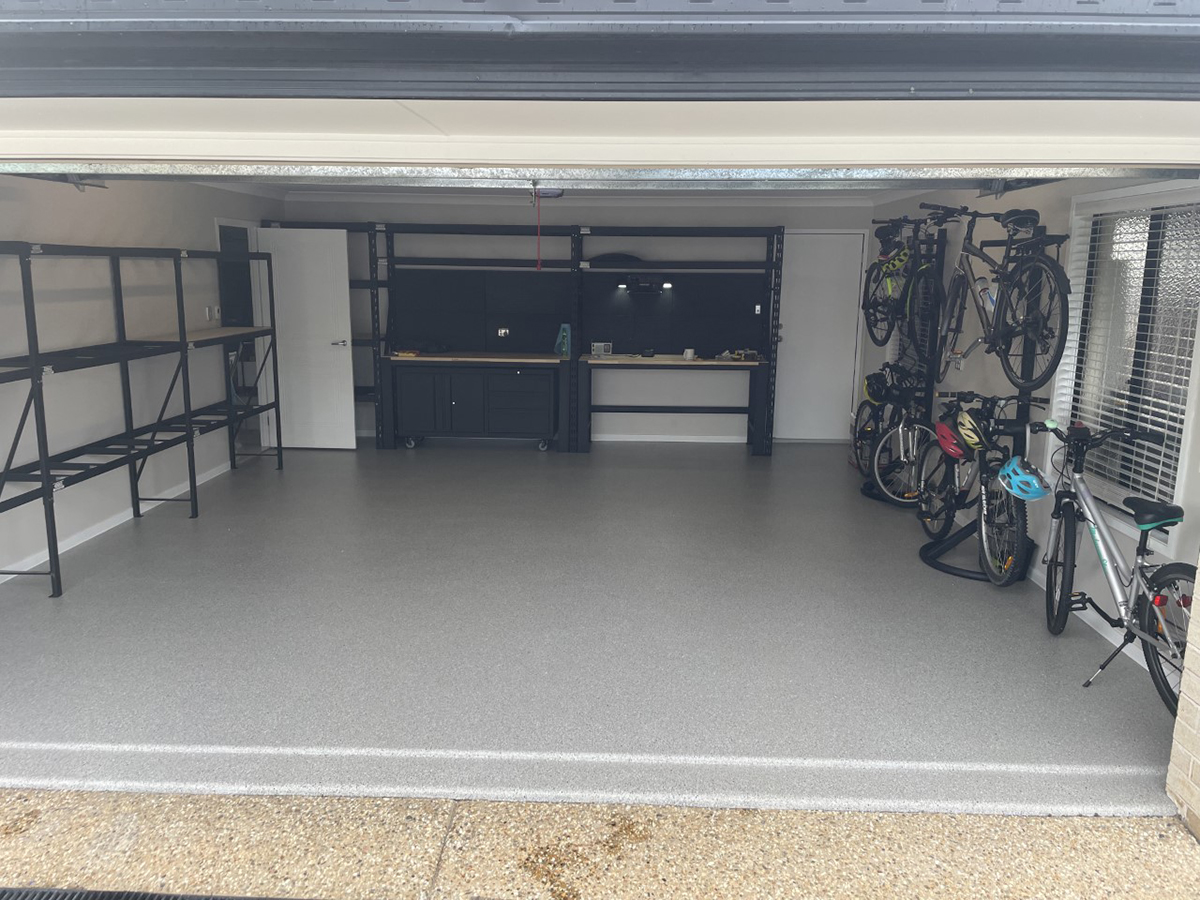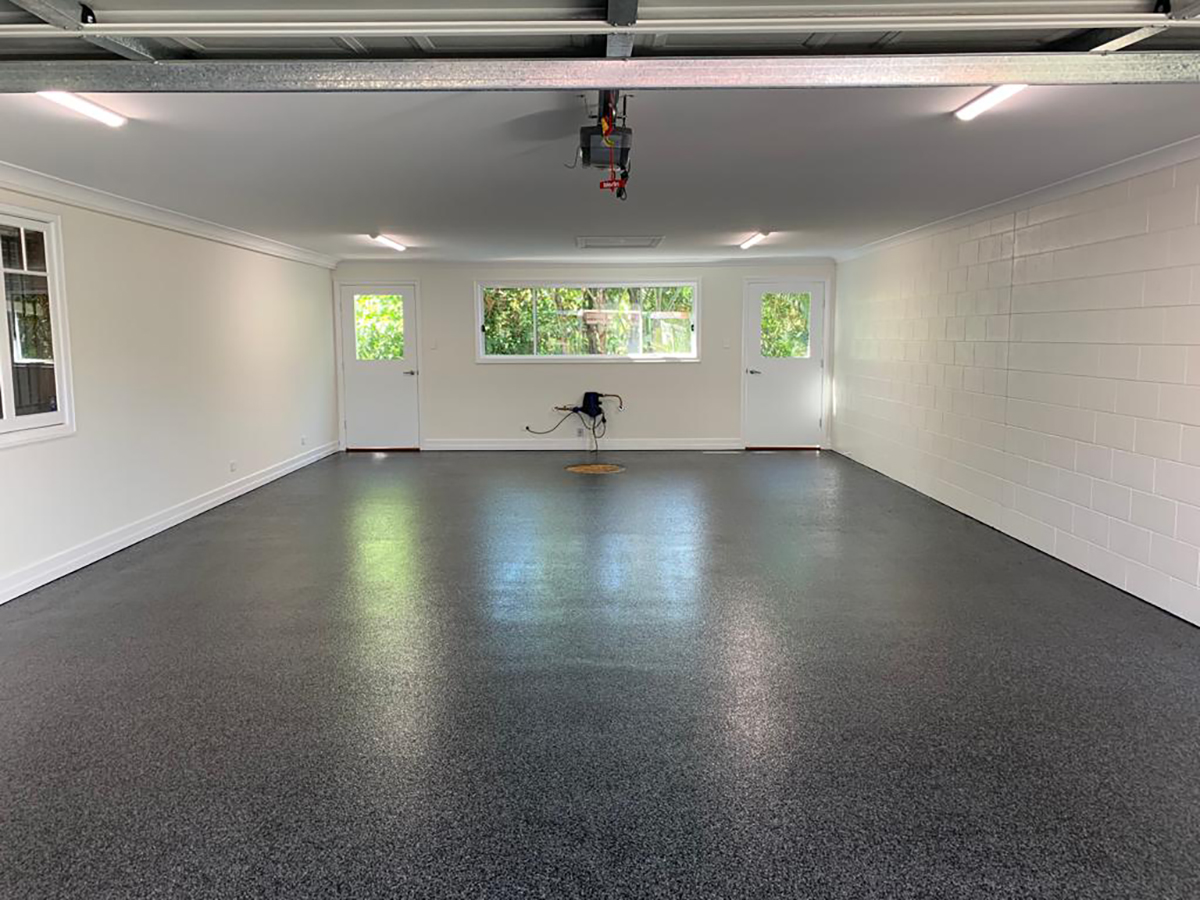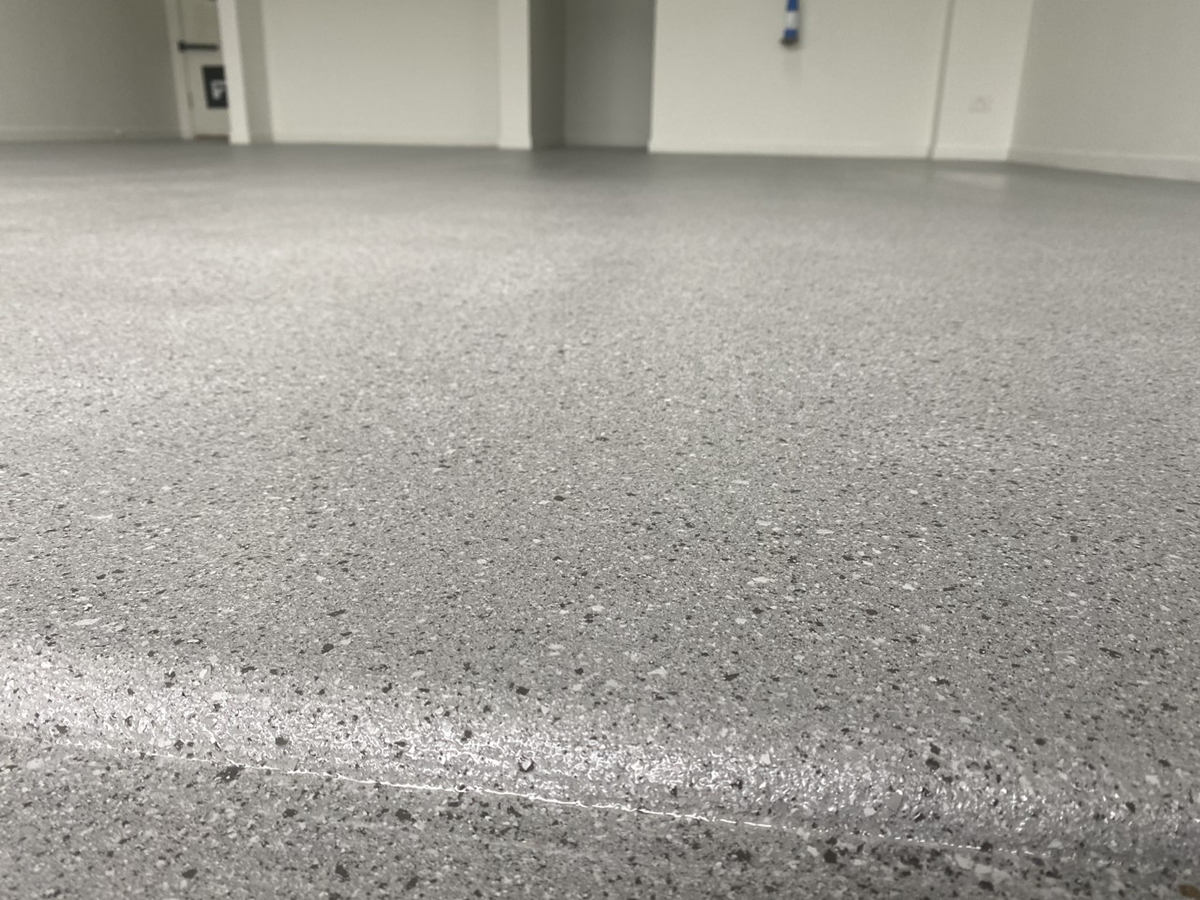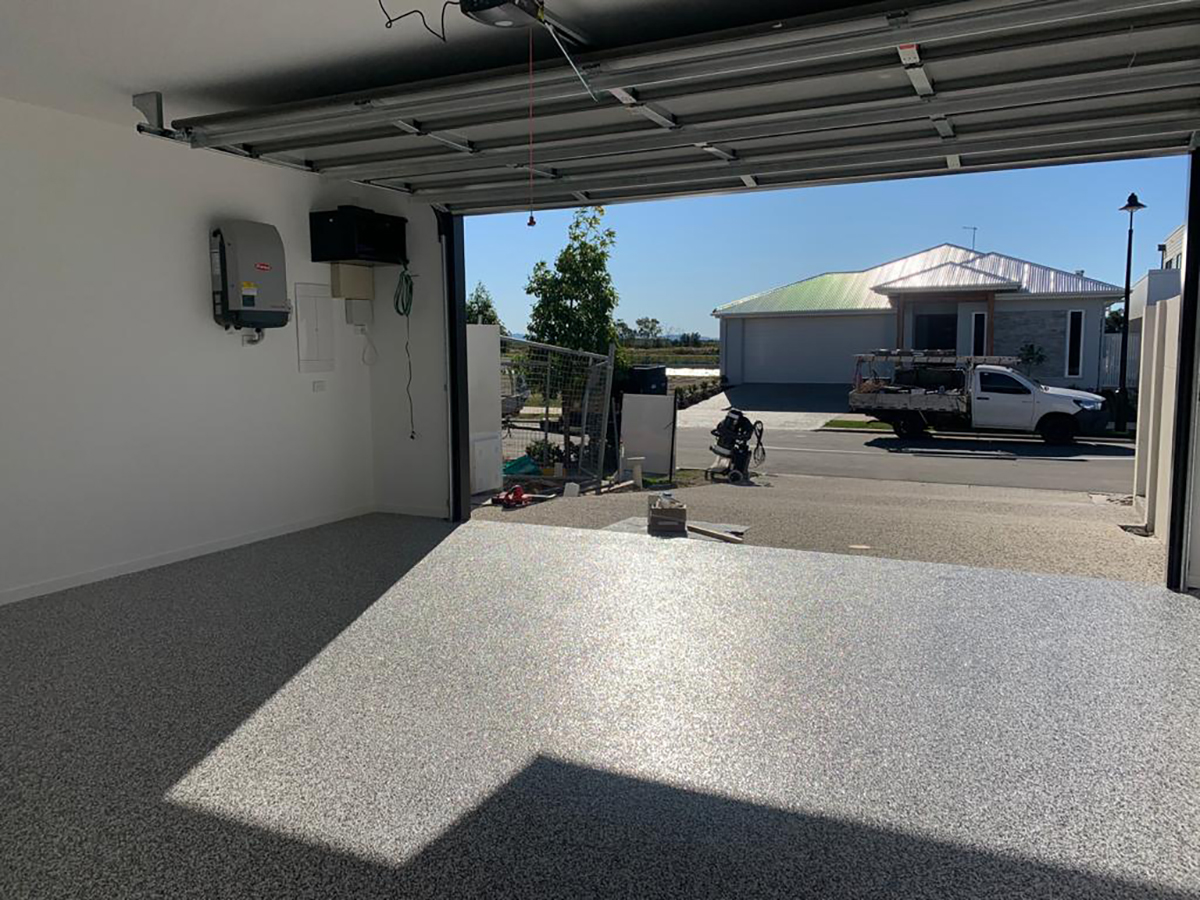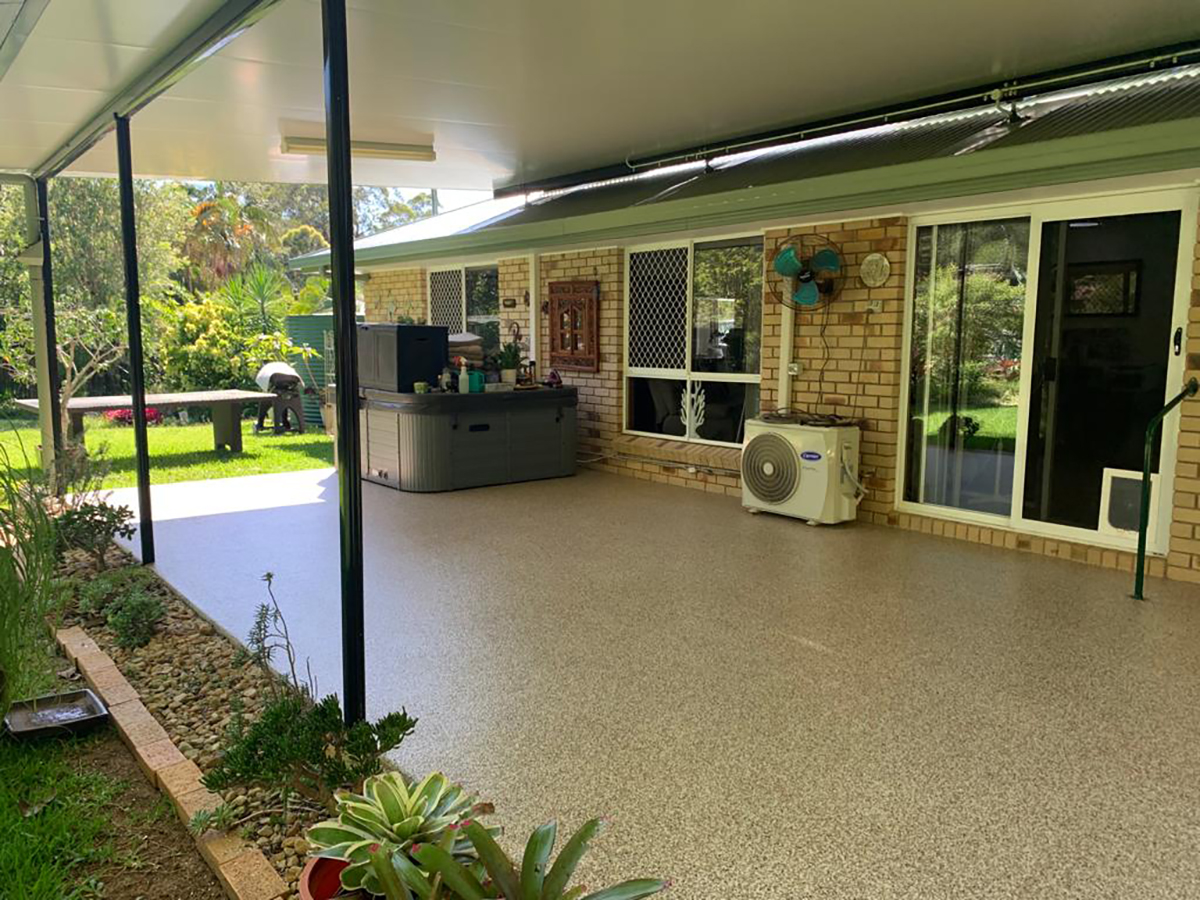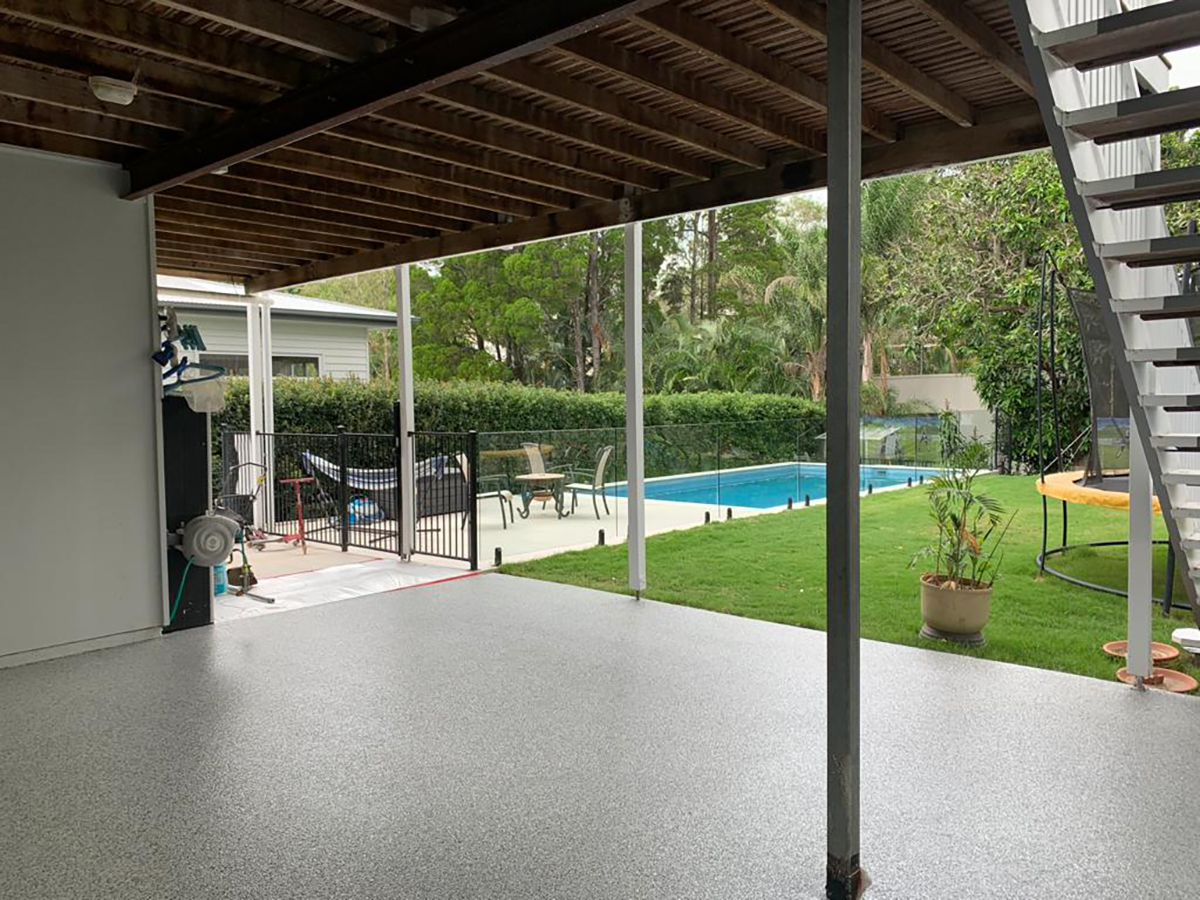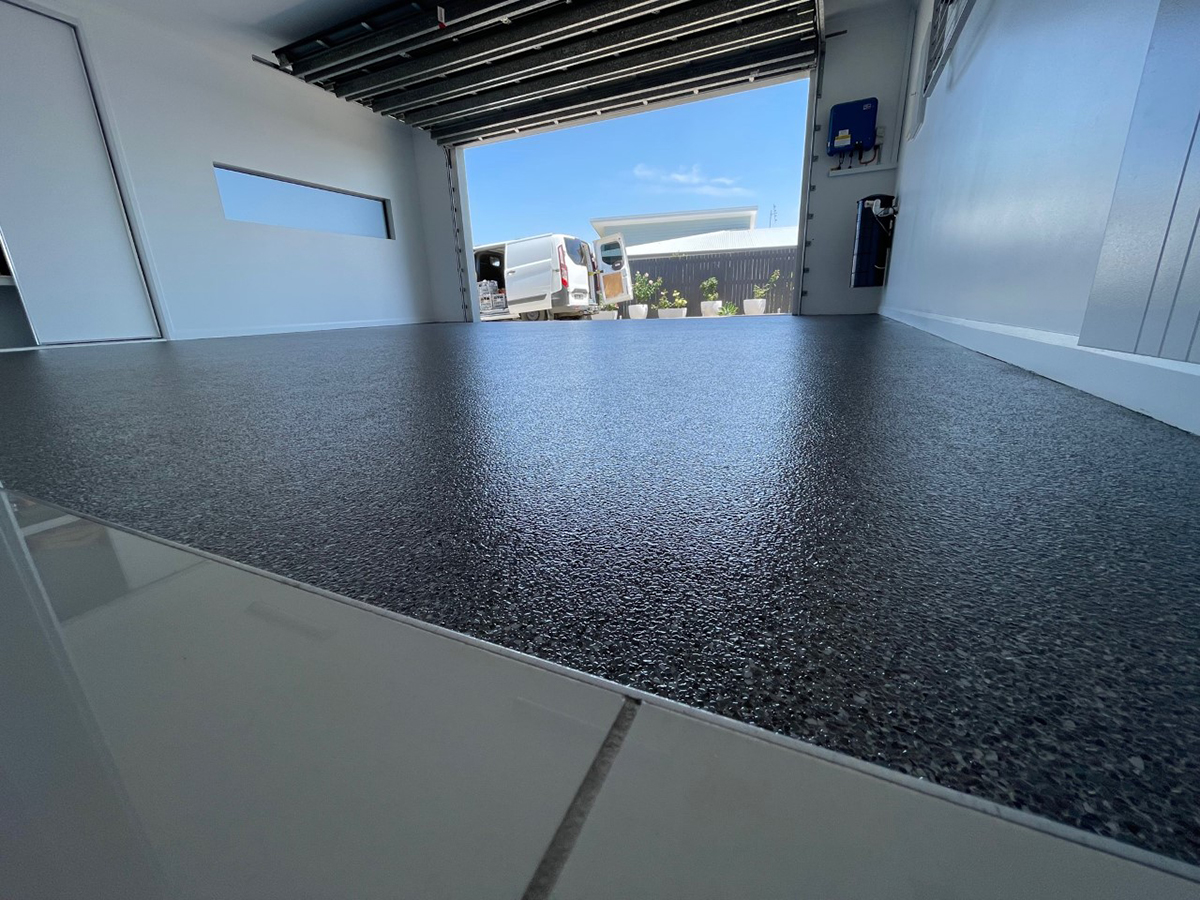 Frequently Asked Questions