Commercial Flooring
Commercial flooring is a broad category that can involve a wide range of installations in area such as offices, showrooms, restaurants, bakeries, kitchens, pubs, clubs, warehouses, and even workshops.
While all the traditional floor coverings like timber, carpet, tile and vinyl can be used in commercial flooring projects,
epoxy flooring has its own set of advantages
that can make it an excellent option for many commercial flooring projects.
In this article, we want to pass on some of the tips we give regularly to commercial floor owners, builders and specifiers on epoxies as a commercial flooring option, and also give a bit of advice to epoxy flooring installers on how to choose an epoxy rollcoat that will provide a strong foundation for their work in this field.
Commercial flooring tips for owners, builders and specifiers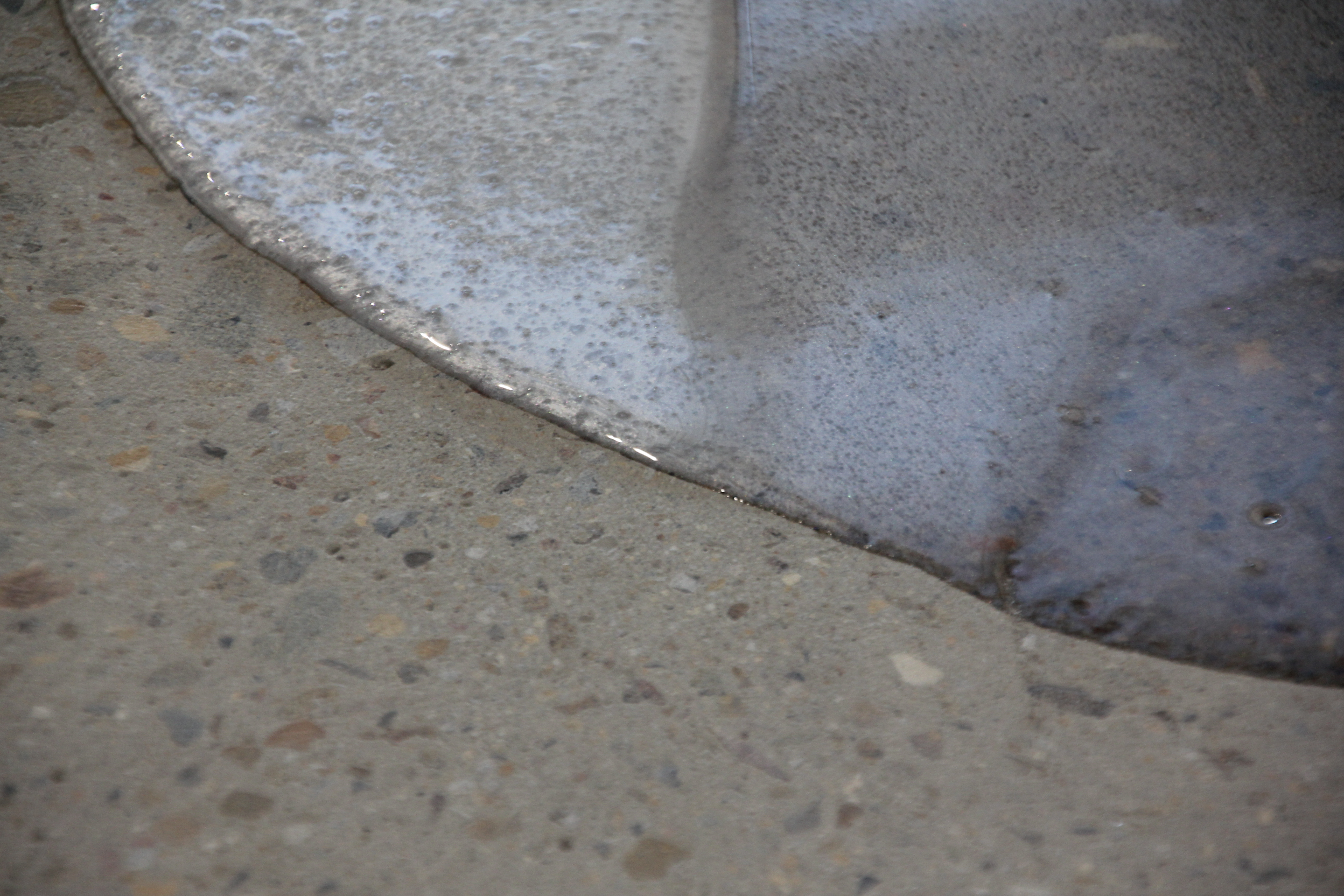 Epoxy commercial floors can come in many forms: thin roll-coat coatings, thick trowel-down coatings, self-level coatings, clear coatings, pigmented coatings etc.

With such a great variety available, they're naturally used to perform a whole host of roles in commercial areas. Protective flooring systems and non-slip flooring systems are well-known and attract most of the attention from a commercial flooring perspective, however there are a few more reasons why epoxy flooring gets used that aren't as widely known.
Below we explore three incentives for epoxy commercial flooring that perhaps don't get as much recognition.
Commercial flooring for dust-proofing

The reasons why concrete floors dust vary with age. For new concrete, the biggest source is a fine, loose by-product of the hardening process called laitance; for older slabs, abrasive traffic is the main problem.

The problem with concrete dust is how fine it is and, therefore, its uncanny ability to get everywhere! It can contaminate and damage all sorts of valuable commercial items: food, stock, electrical gear...the list goes on. It's also quite tricky to clean up and very abrasive, which may cause trouble in other sensitive areas, including human lungs for example (read our separate post on respirable crystalline silica and silicosis). With consequences like these, you can see why dust-proofing commercial floors with epoxy flooring is a good move in many cases.
Commercial flooring for an easy-to-clean finish

Left in its natural, open state, a concrete floor acts pretty much like a giant sponge; whatever spills onto the surface will quickly absorb into the slab and be very tricky to remove. This characteristic is bad news for commercial floors on a couple of levels.

Firstly, the "one-two" punch of rapid staining and stubborn removal is a blow to your hopes of maintaining a pristine floor. Everyone's seen the dark, dingy workshop with oil stains, however the scary part is that it doesn't need black gunk to look bad. Just about any liquid will soak into concrete and create a colour difference that's hard to ignore.

Secondly, by trapping all sorts of grime and moisture, concrete pores provide the perfect breeding ground for bacteria and mould. This can be a health concern for anyone exposed long enough and clearly unacceptable for food processing facilities, hospitals and other sensitive commercial floors.
Commercial flooring for safety and comfort

With the help of epoxy coatings, a commercial floor can play an active role in making life easier and safer. The most common example is non-slip epoxy flooring, however epoxy flooring can also improve safety by enhancing visibility and communicating instructions to workers. Bright line marking and colour coding that clearly defines steps, thoroughfares and danger zones are universal features on workshop and factory floors for that very purpose. The visibility benefits also extend to the quick detection of spills and other slip hazards. A spill partially soaked up by dirty, dull concrete floor will be much harder to deal with than one sitting on top of an impermeable, easy-to-clean surface.

It may come as a surprise to some to hear comfort thrown into this mix as well, however it's a very real thing. Ask any factory worker who's on their feet all day in the middle of winter and they'll tell you commercial floors covered with epoxies can make a big difference to the draught chill factor. They'll also probably tell you that putting down a protective epoxy flooring system, even a plain colour, can lighten and brighten a workplace considerably.
Commercial flooring tips for installers
While commercial flooring can involve a number of different types of epoxy products and systems, the bread and butter of every installer in the commercial flooring field is a good epoxy rollcoat.
Using any old epoxy rollcoat for your commercial flooring projects may seem like a good way to save a bit of cash or use up old stock in some cases, but it can also come back to bite you. The truth is if you want to put down consistently high-quality commercial floors, you've got to use a quality epoxy rollcoat.
Here are five questions that are helpful to ask when trying to find the right one for the commercial floors you do.
1. Does it contain solvent or water?

While you can read more about the various differences between solvent-borne and water-borne rollcoats compared to solventless in a separate know how post, the one thing I want to highlight when it comes to commercial flooring is open time. When using water-borne or solvent-borne coatings across large commercial floors, you want to make sure you can roll it out and keep the wet edge fresh otherwise you can end up noticeable colour differences at the seams. The open time becomes even more important if using these types of products for flake finishes, as broadcasting after the films have flashed off can lead to patchiness and bald spots (where the flake hasn't stuck). Solventless epoxy rollcoats have an advantage here because you've got extra time up your sleeve to get an even film and do extra tasks like broadcasting.
2. What's in Part B?

For a 100% solids epoxy rollcoats in particular, it pays to understand what type of hardener is used. While IPD-based products are popular for their low viscosity and low cost, they can be inconsistent and I've heard many stories about them misbehaving with amine blush and other potential problems. Commercial floors frequently come with short, high-pressure shutdowns, so it comes in very handy if your epoxy rollcoat has a bit more tolerance of temperature and humidity and can perform even when applied in conditions that aren't ideal.
3. Is it a proper rollcoat?

While you want something that rolls out easily, the common practice of putting pigment into a clear epoxy resin isn't ideal for commercial flooring. This type of rollcoat not only struggles with coverage and colour separation, it can also be sucked up by the concrete and is more prone to crawling in the presence of contamination. Look for a proper rollcoat instead for your commercial flooring projects – a tintable coating with a good degree of "body" that blocks out the concrete and forms an even, strong film.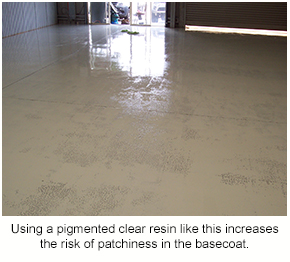 4. Is it easy to use?

In addition to performance, proper rollcoats are also typically much easier to use than makeshift products, especially out of storage. Throwing a bit of filler and pigment into a clear epoxy resin might be easy on the day, but what happens with split kits and leftovers if you want to use them in the future? Figuring out mix ratios is confusing and prone to error, while digging up settled powder/fillers from the bottom of the bucket is a pain in the you-know-what.

5. How much does a cheap commercial floor actually save?

For a final point, have a think about how much money you can actually save by choosing a cheaper rollcoat with the commercial floors. For example, putting down a 2 x 200-micron rollcoat on a 160m2 warehouse will take 64 litres. Even if you managed to save $5 per litre buying a cheaper product, you'd only claw back $320 on a job probably worth somewhere around $6000 as a starting point. Is the risk of a poor finish, inferior performance, and ulitmately product failure, worth a few hundred dollars in this scenario?


Got a commercial flooring project you'd like to talk to us about?
Our commercial flooring systems
Read more about our three commercial flooring systems on their individual system pages:
Want more information on commercial flooring?
You can find more commercial flooring information on our site through the following links:
Read our epoxy flooring installation guide
-
How to apply epoxy flooring
Read our epoxy flooring specification guide
-
How to specify epoxy flooring
Read our epoxy flooring maintenance guide
-
How to maintain epoxy flooring
Read our non-slip flooring installation guide
-
How to apply non-slip epoxy flooring
Read our non-slip flooring specification guide
-
How to specify non-slip epoxy flooring
Read our commercial kitchen flooring installation guide
-
How to apply commercial kitchen epoxy flooring
Read our commercial kitchen flooring specification guide
-
How to specify commercial kitchen epoxy flooring
Read our non-slip flooring maintenance guide
-
How to maintain non-slip epoxy flooring
Read our metallic flooring installation guide
-
How to apply metallic epoxy flooring
Read our metallic flooring specification guide
-
How to specify metallic epoxy flooring
Read our metallic flooring maintenance guide
-
How to maintain metallic epoxy flooring
Watch our How To Videos on the different commercial flooring systems
Do our online Silver Card course on commercial flooring systems (solid-colour, flake and non-slip)
Want to see examples of commercial flooring projects?
If you're looking for inspiration with your commercial flooring project, you can view a selection of our past projects here:
Commercial floor example
-
warehouse
Commercial floor example
-
laboratory & warehouse
Commercial floor example
-
mechanic workshop
Commercial floor example
-
mining workshop
Commercial floor example
-
factory
Commercial floor example
-
restaurant kitchen
Commercial floor example
-
restaurant dining area
Commercial flooring gallery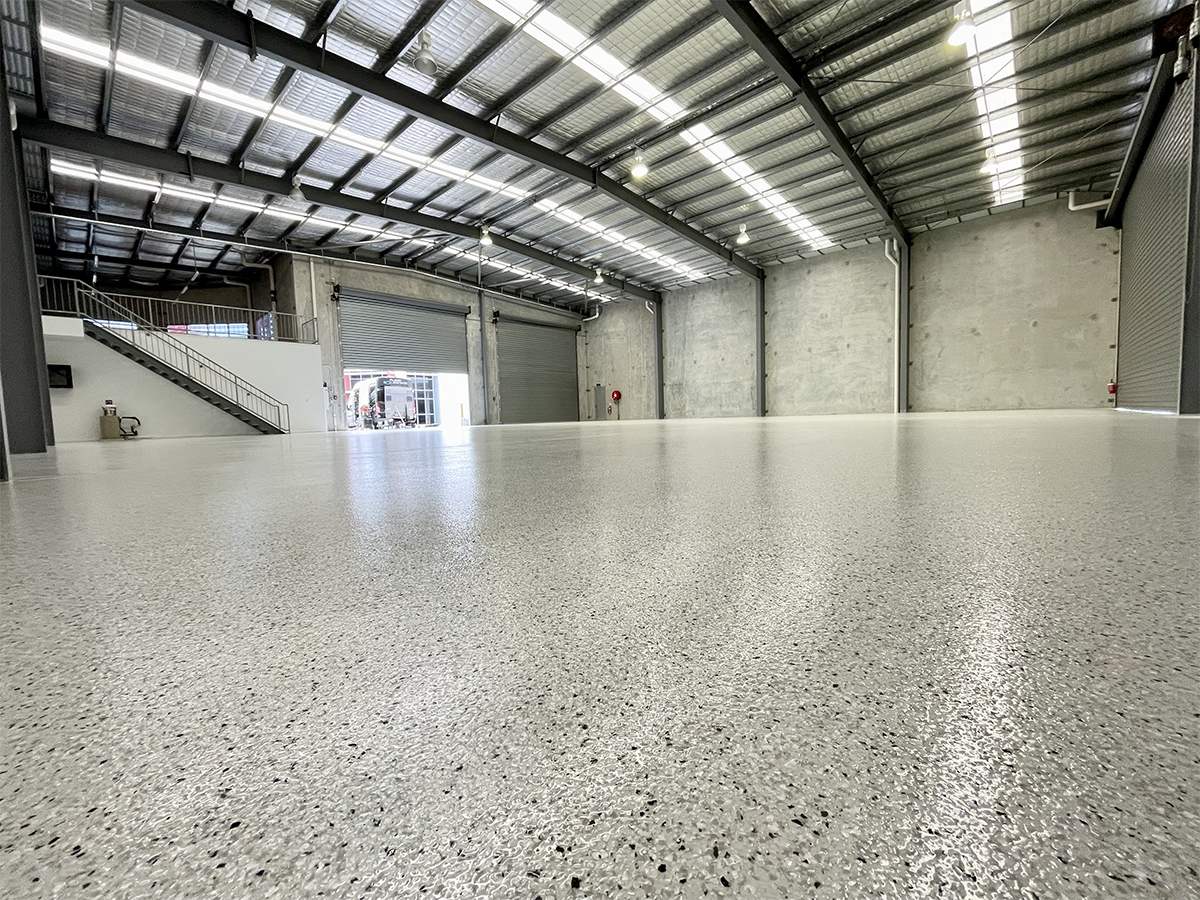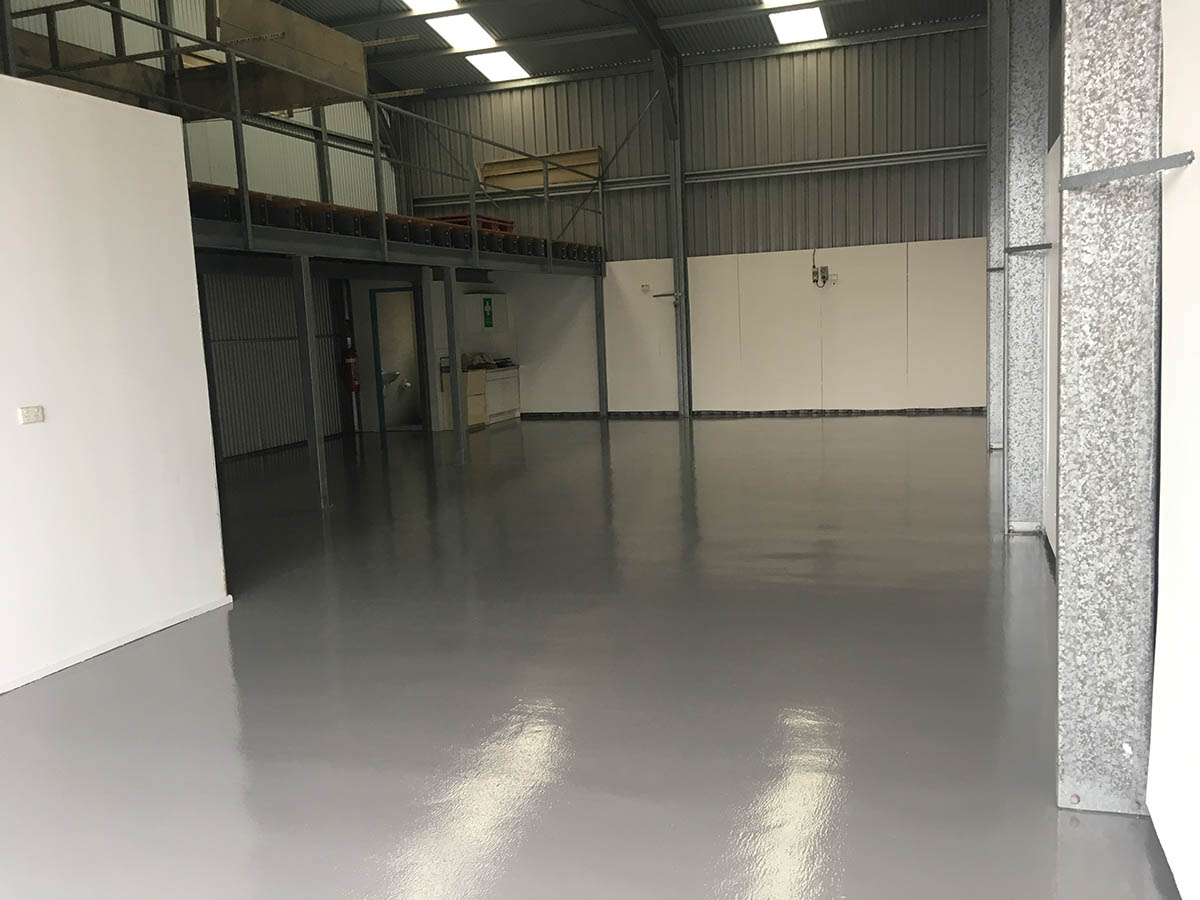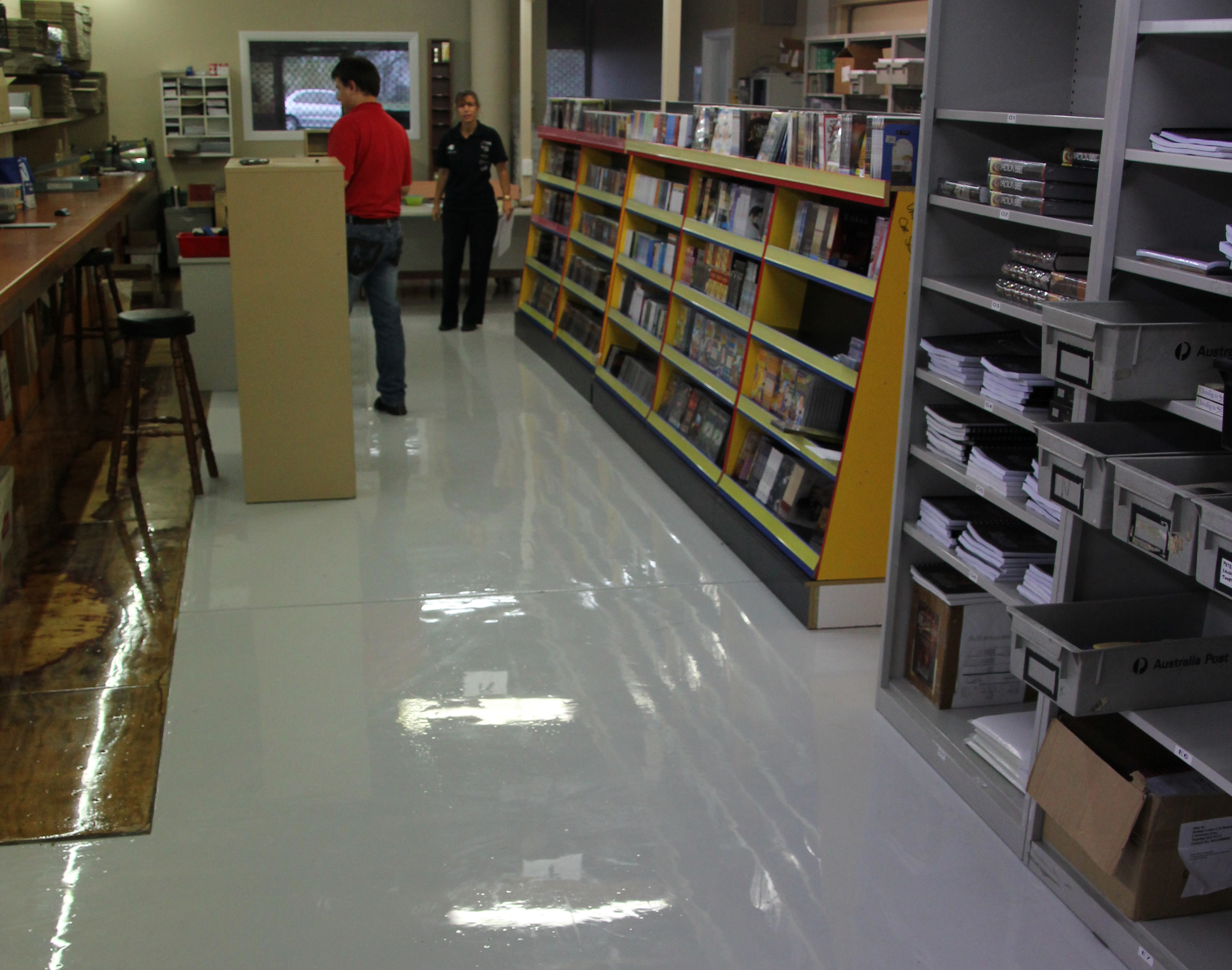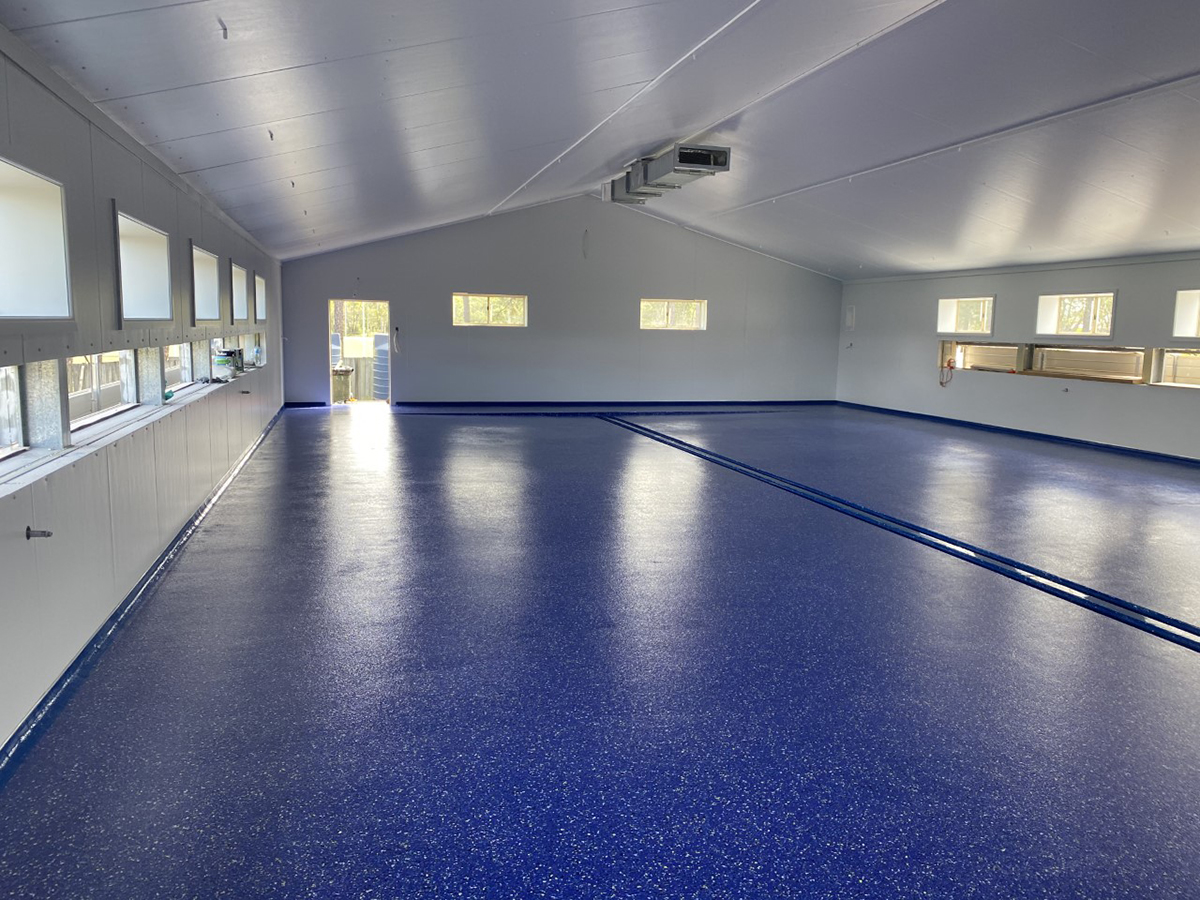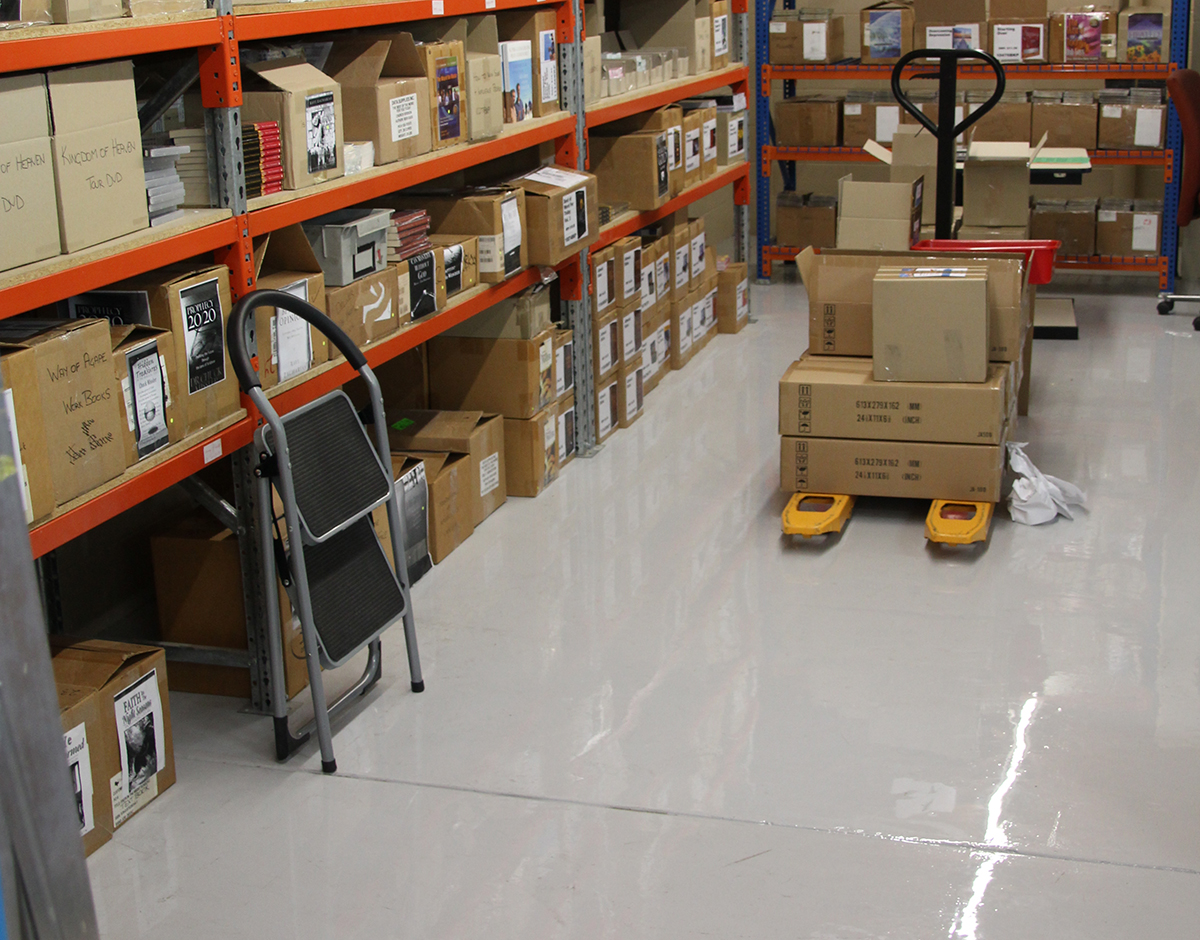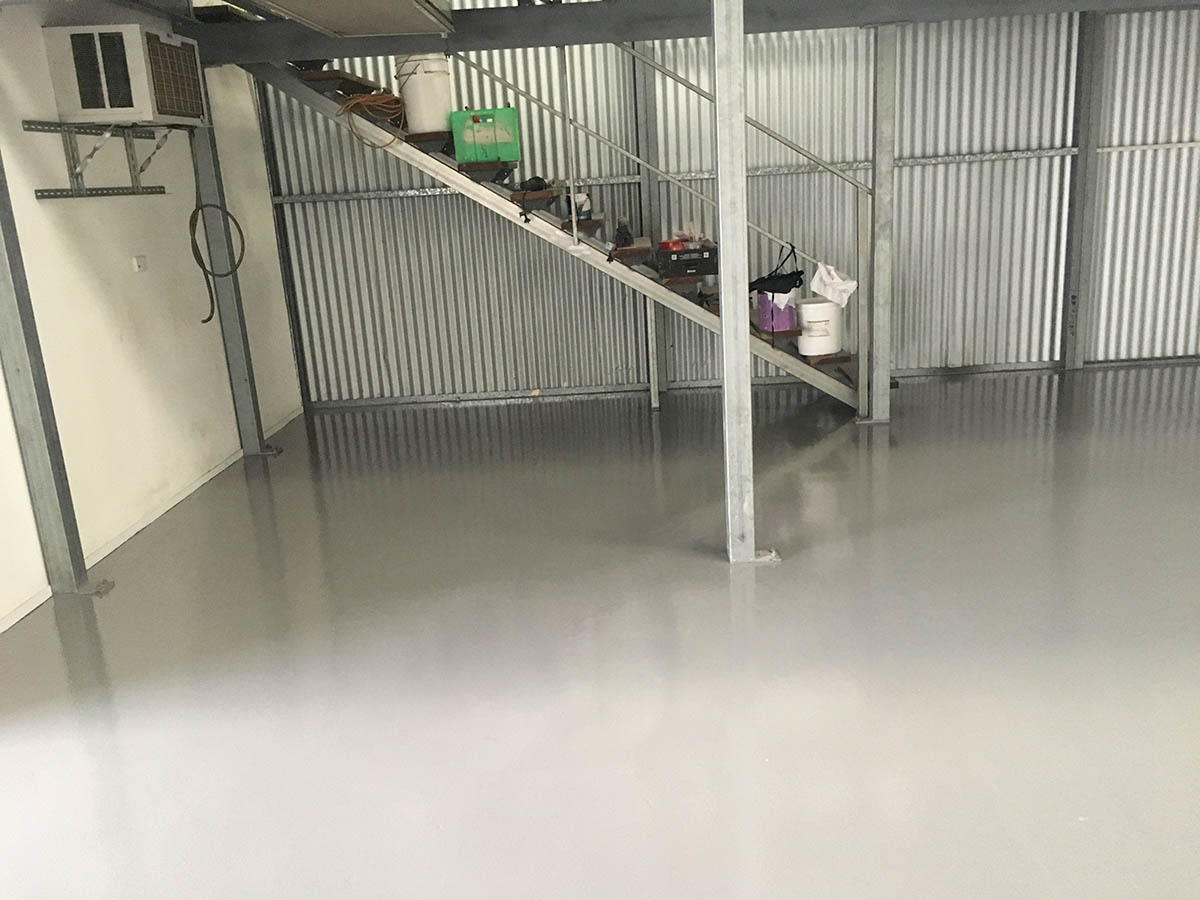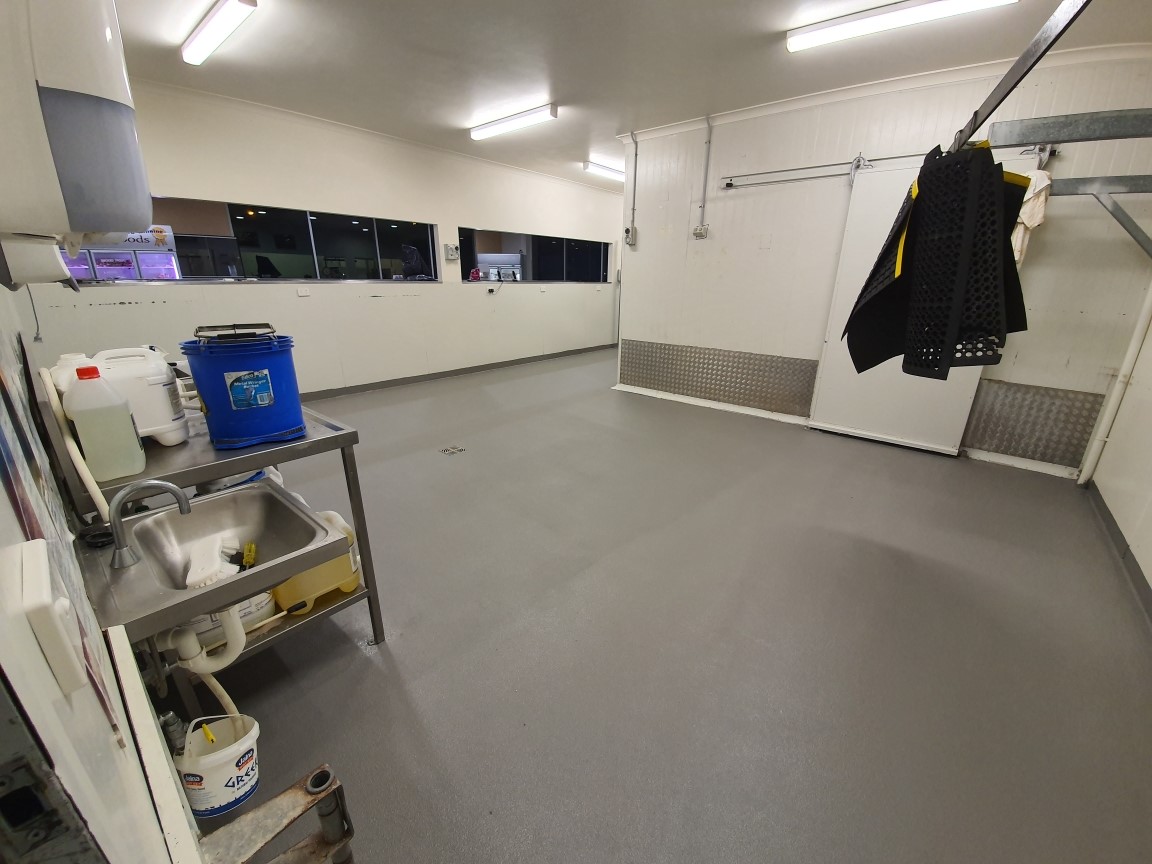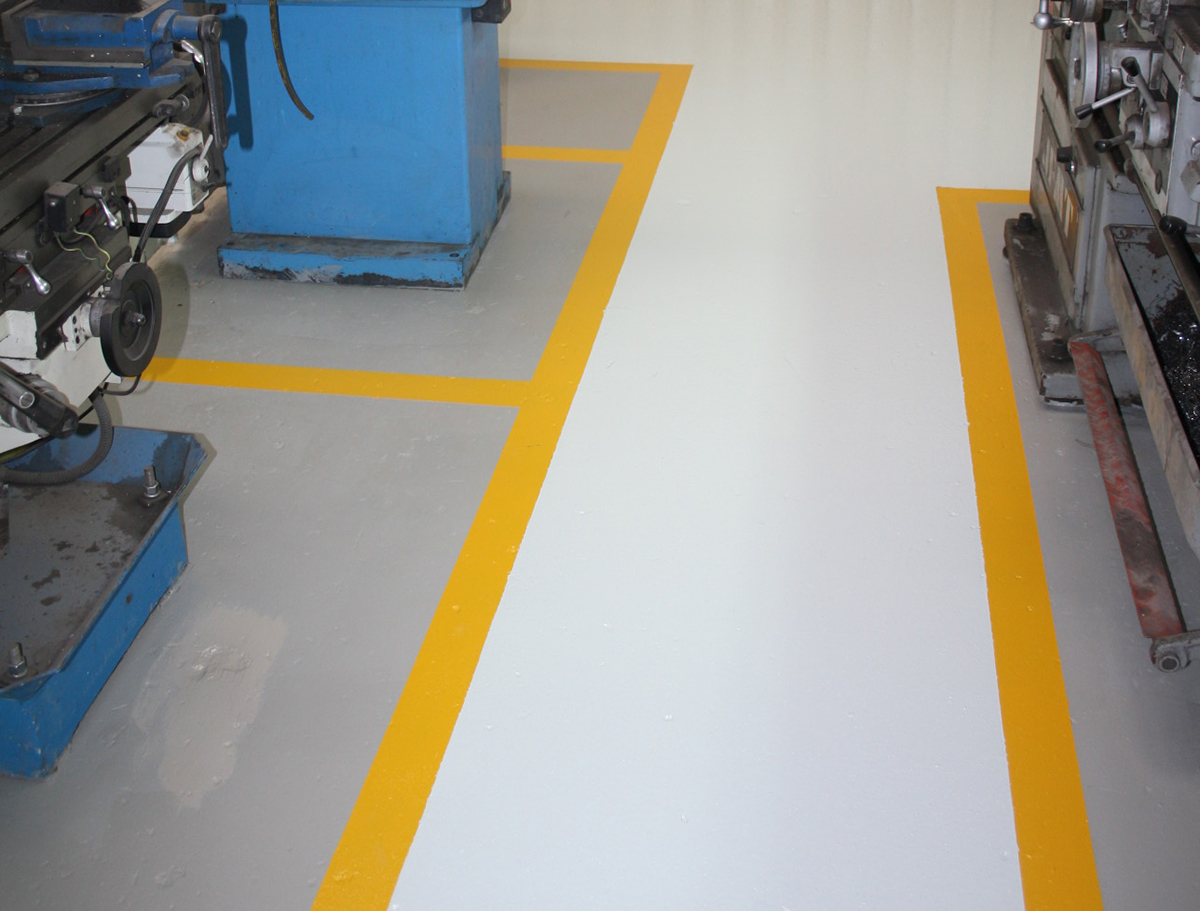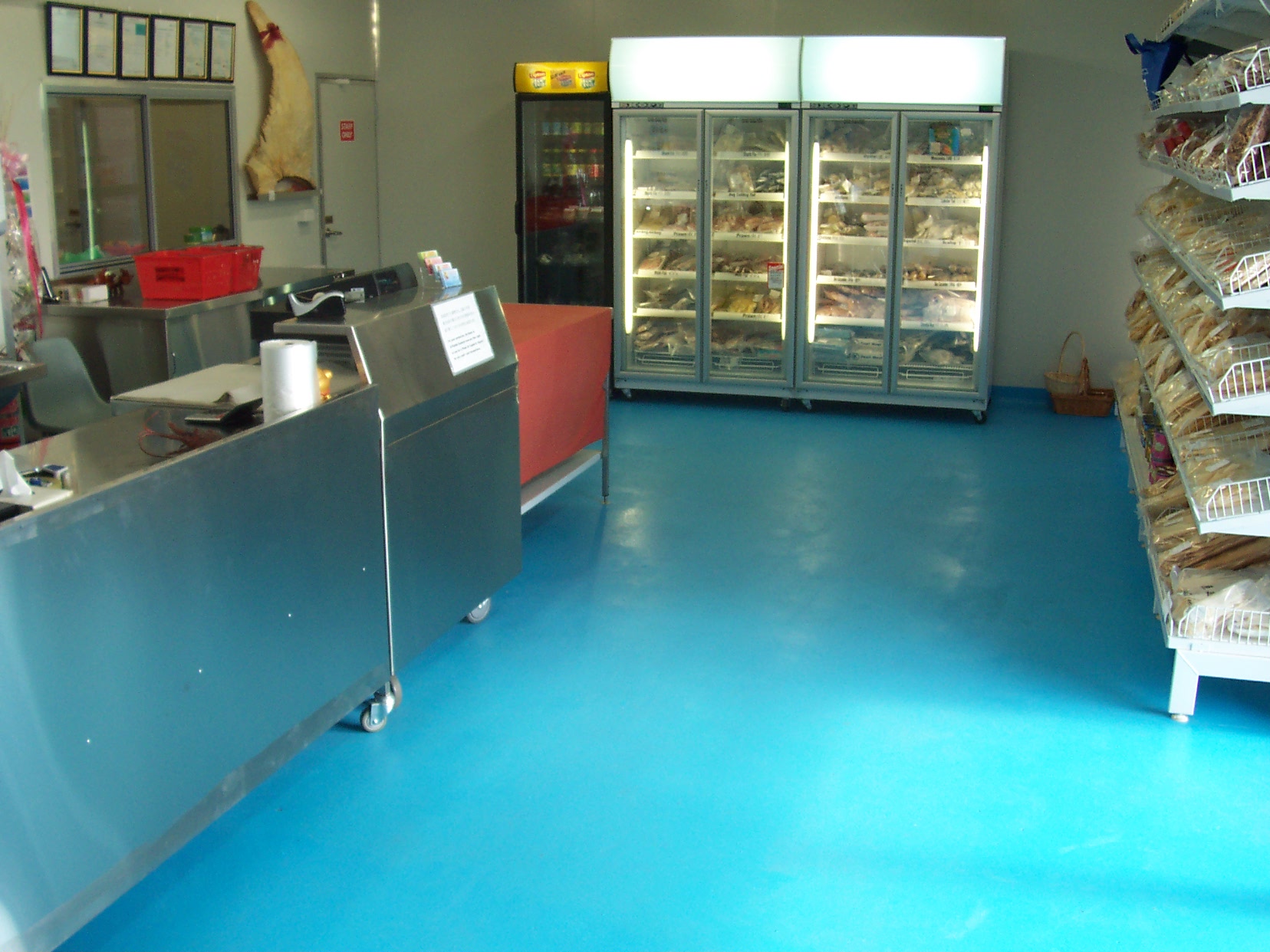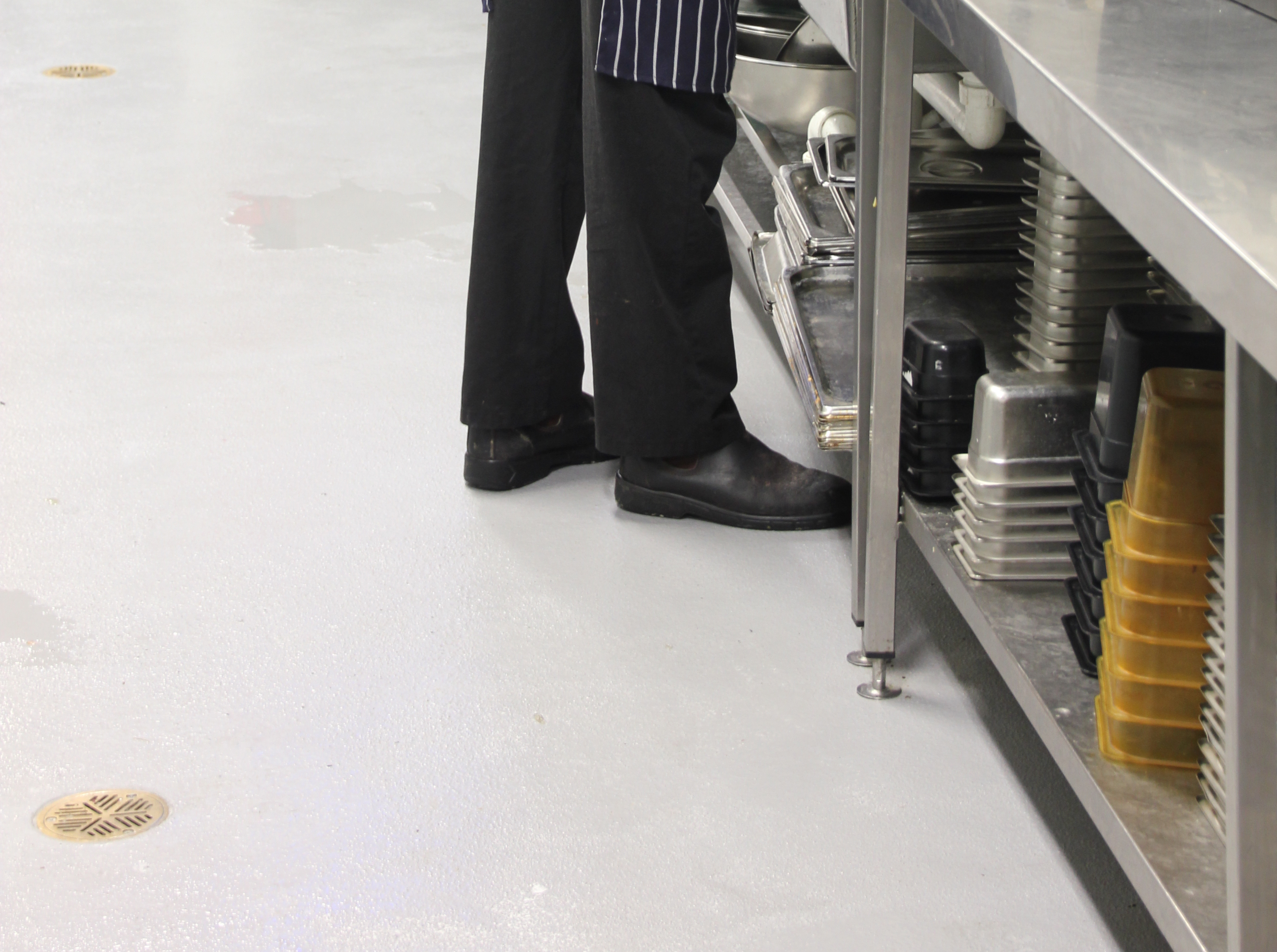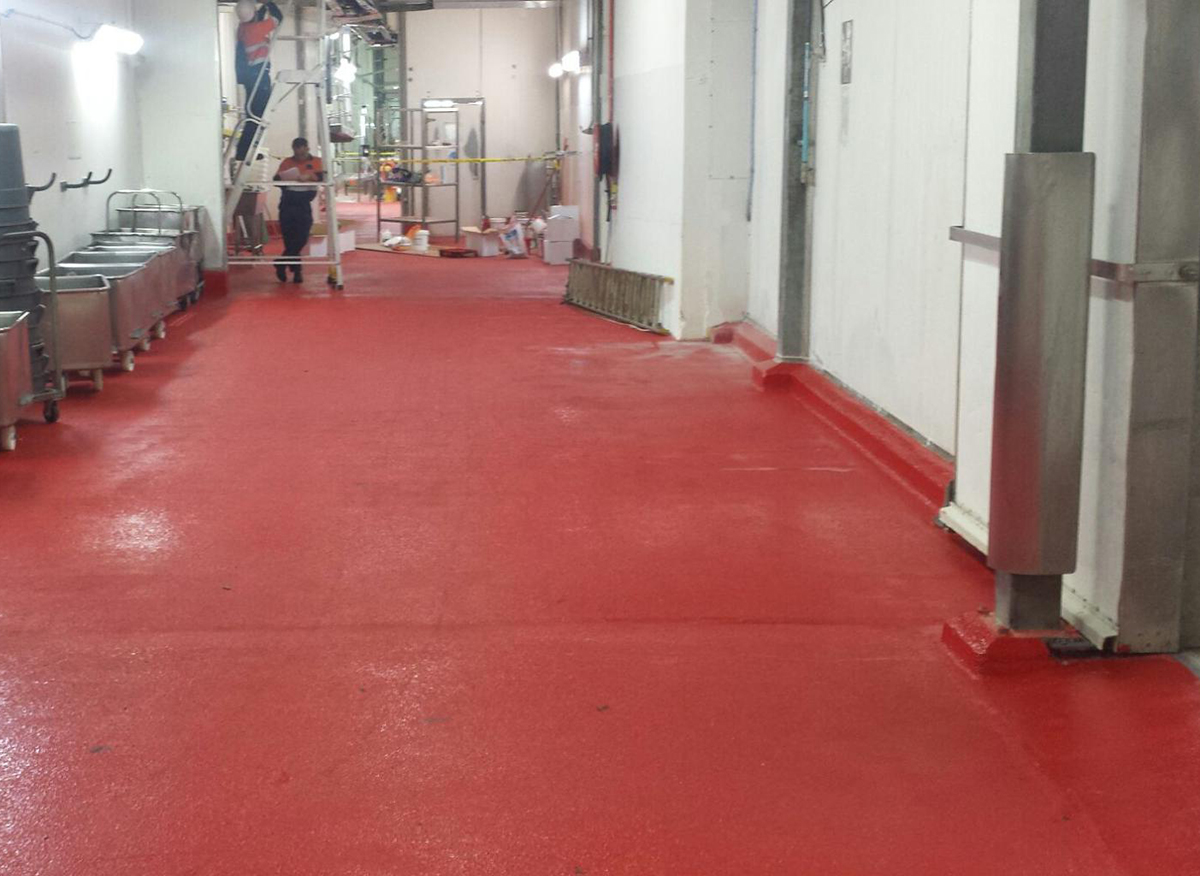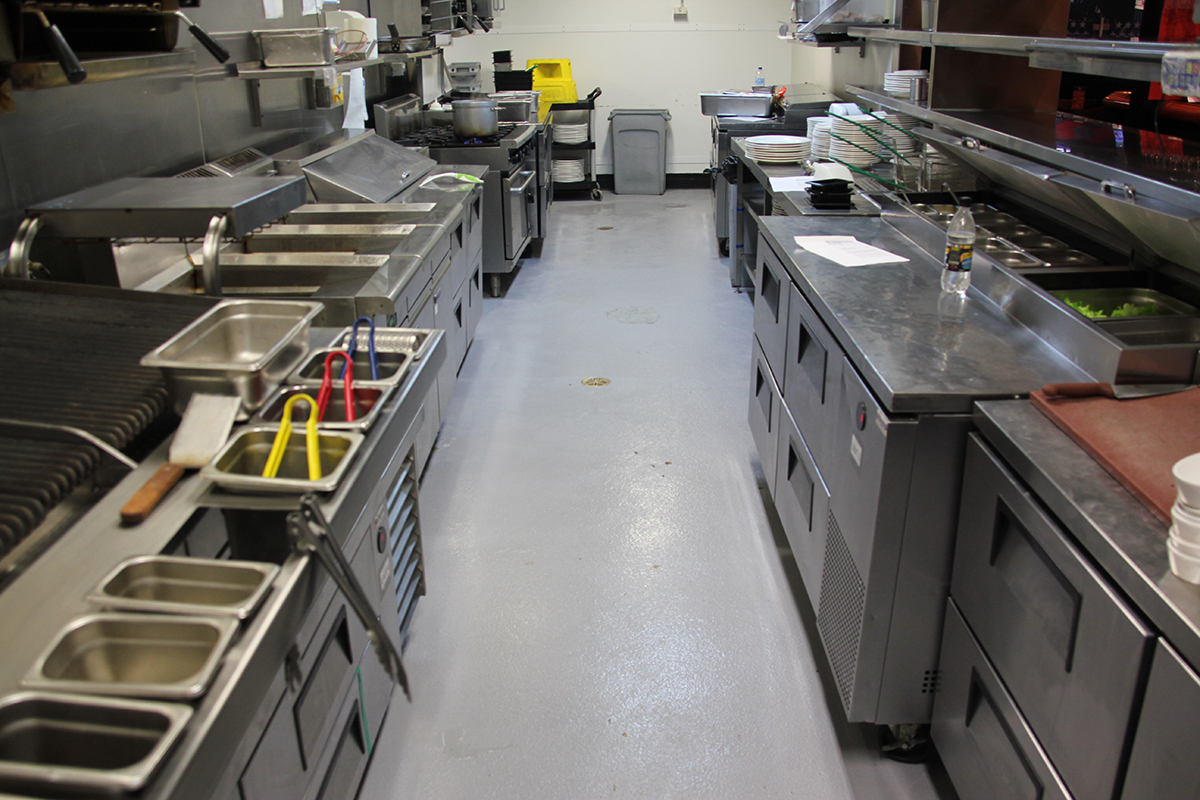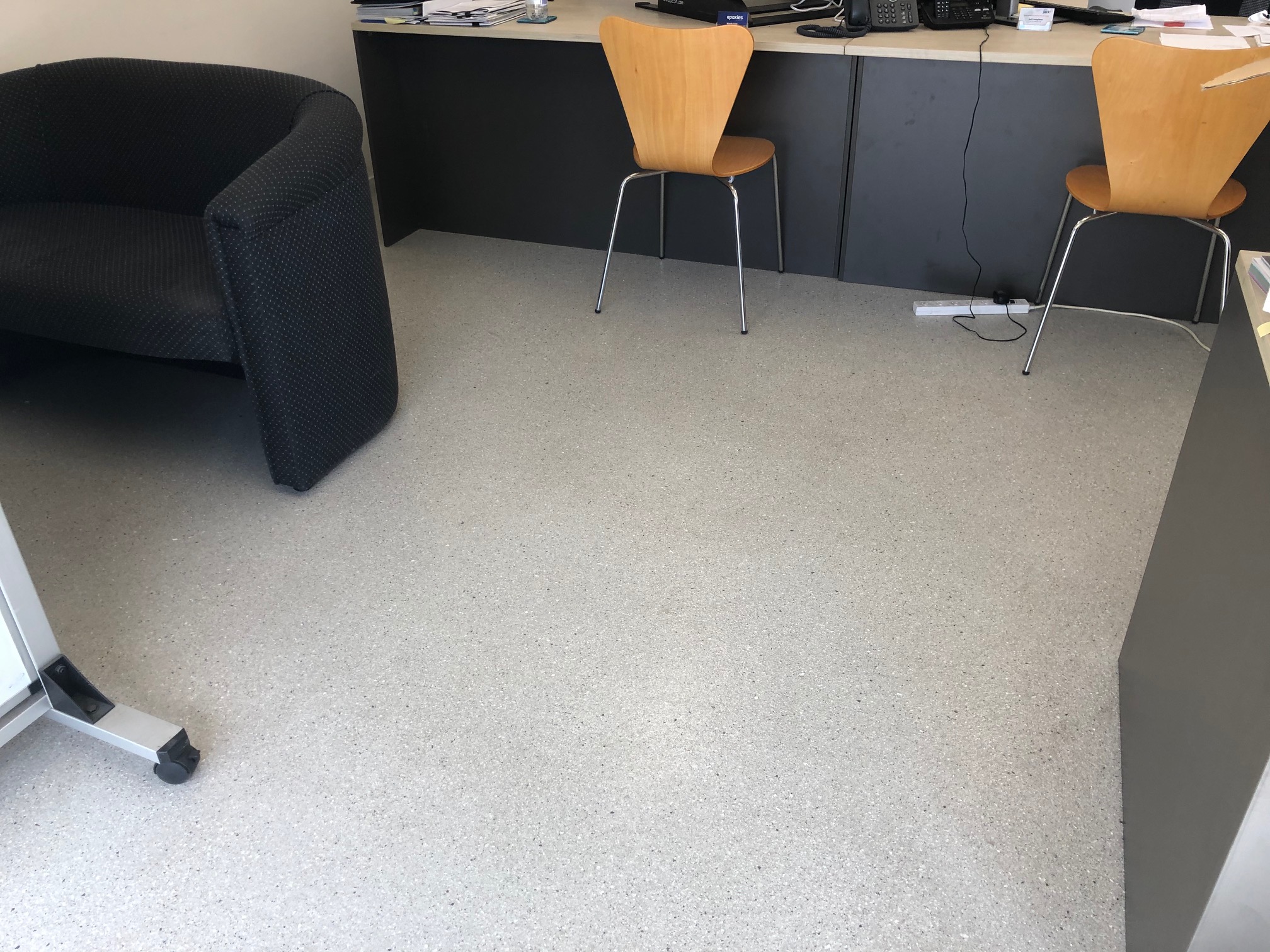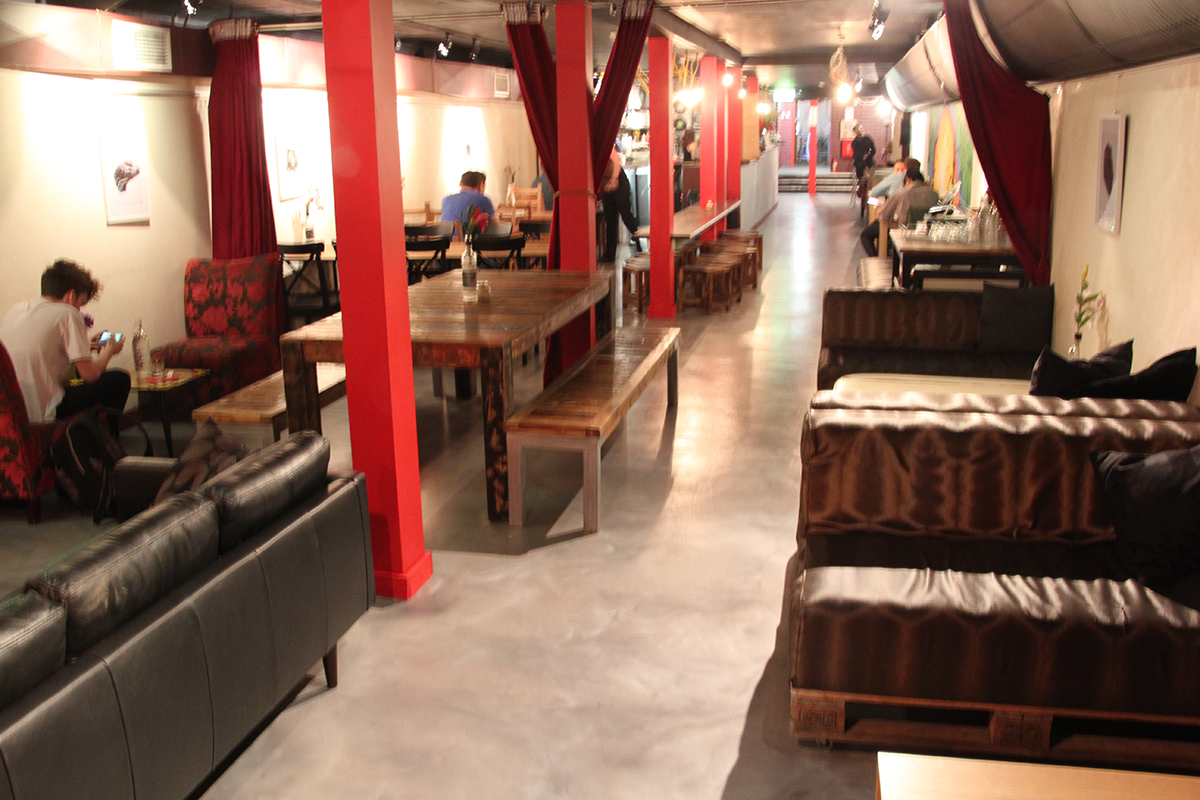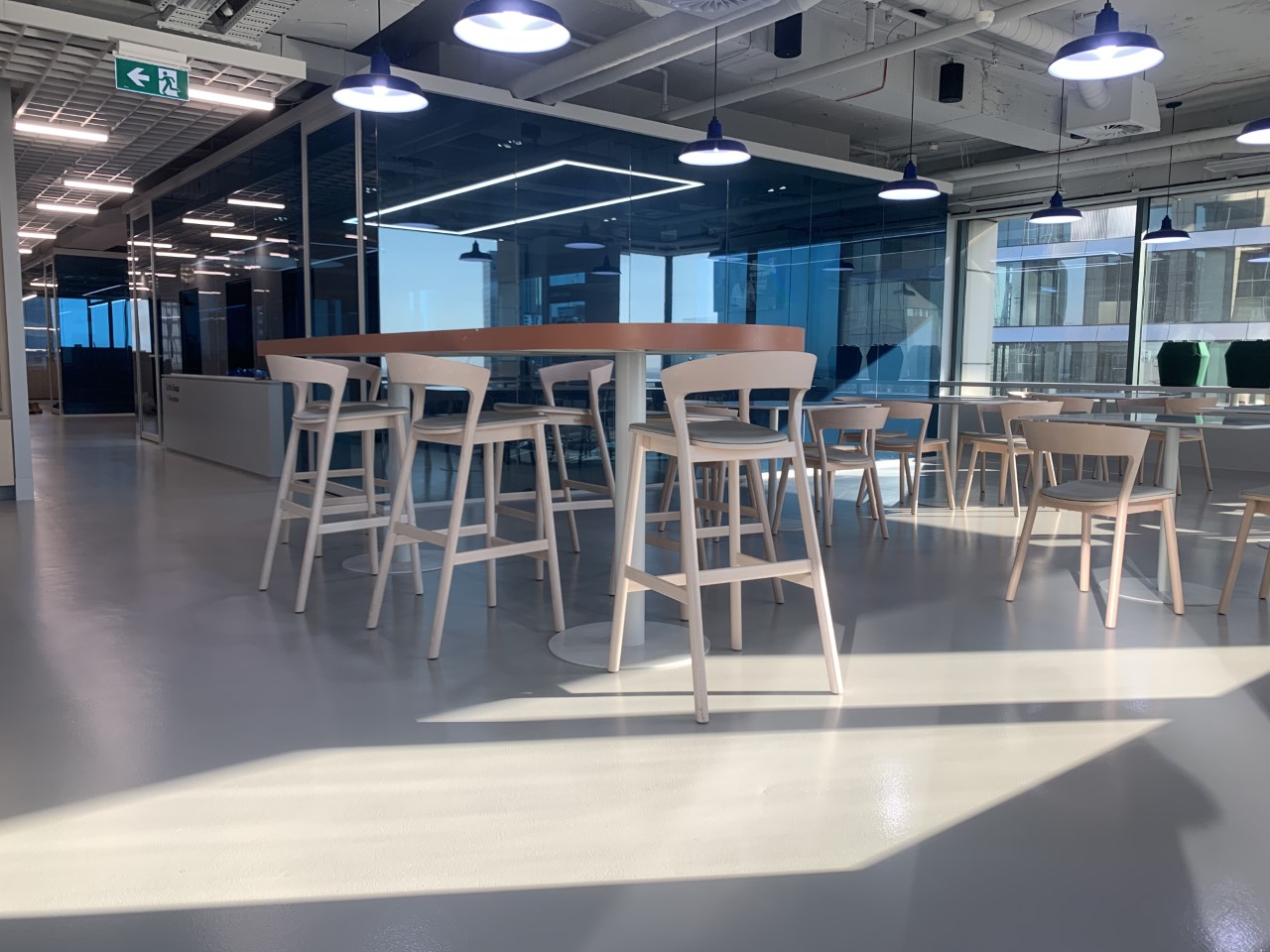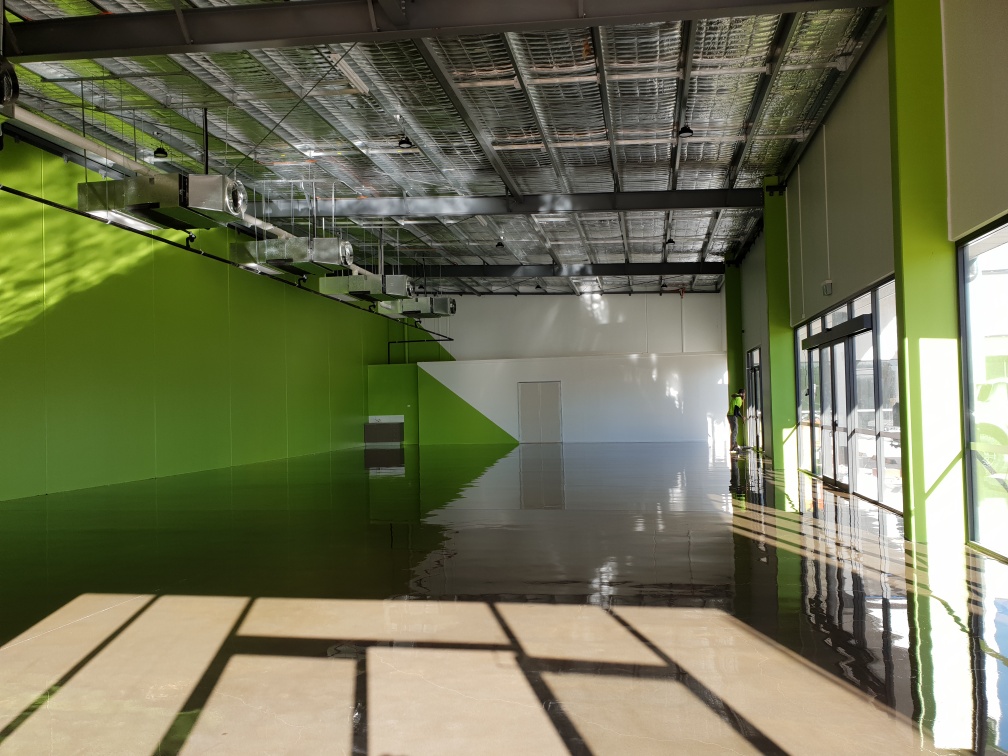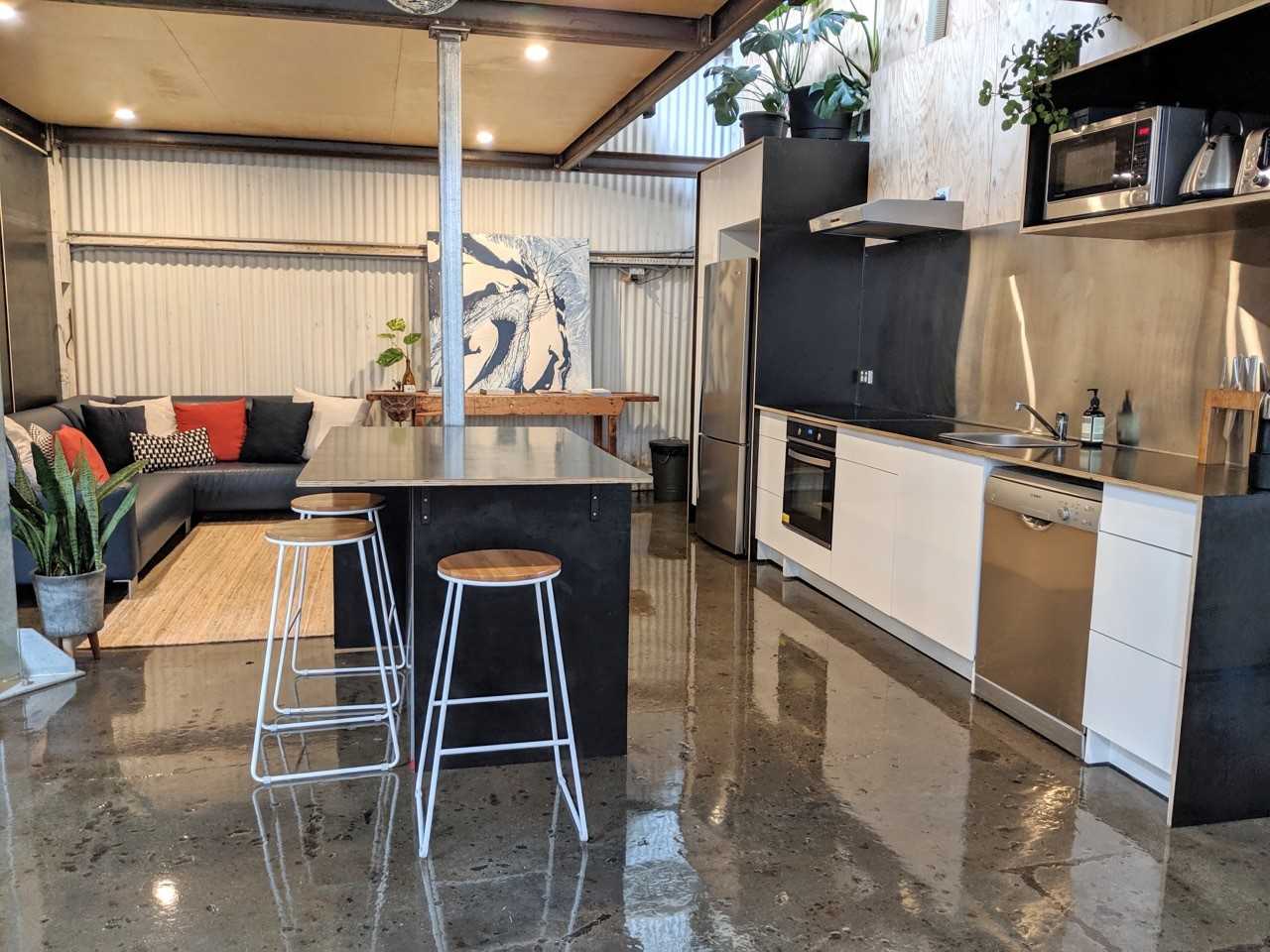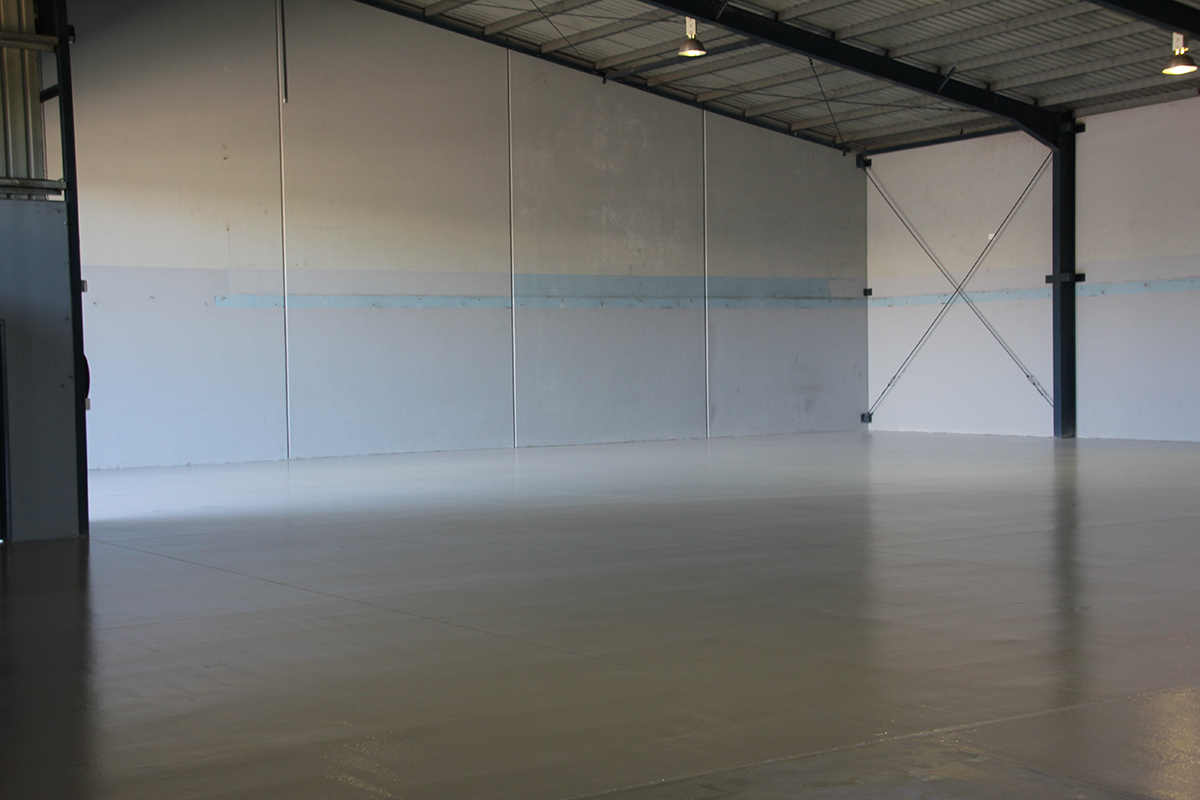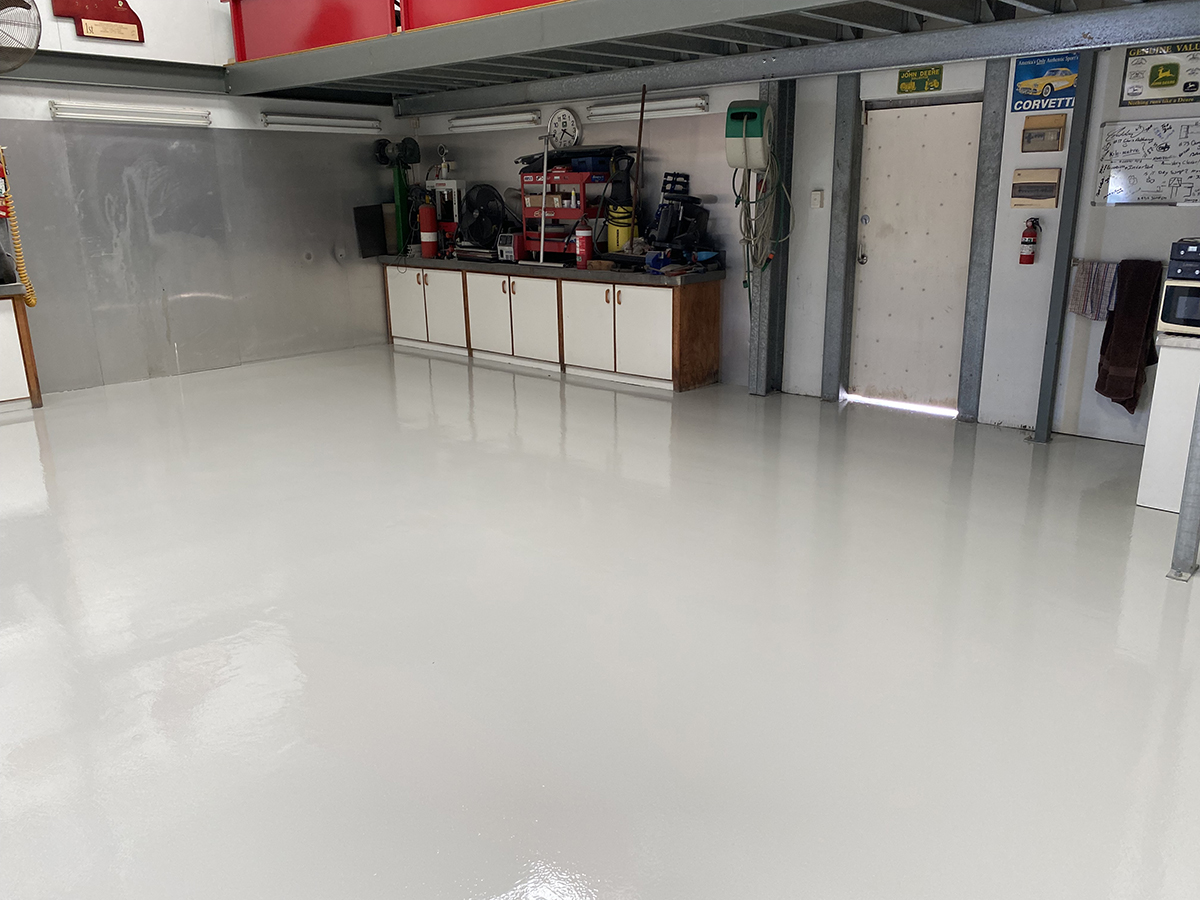 Frequently Asked Questions