How does Epoxy Flooring Compare to other Flooring Surfaces?
Getting a great floor is all about matching your needs with the most suitable flooring option, and making the right decisions every step of the way.
On this page, we want to discuss the key characteristics of epoxy flooring to help give homeowners, business owners, builders, designers and architects a better understanding of how it compares to other flooring surfaces.
To start off with we'll list the things most people love about epoxy flooring compared to other flooring types, and then follow that up with a look at the limitations that can come into play.
Note - There are a few different types of epoxy flooring, however the majority of systems are based on two-pack epoxy resin technology, and, therefore, that will be the focus here.
What are the Benefits of Epoxy Flooring?
Perhaps the clearest and easiest way to explore the benefits of epoxy flooring is to simply compare the advantages they have over traditional flooring surfaces such as tiles, vinyl, timber and carpet.
1. What advantages do epoxy floors have over tiles?
Epoxy floors don't have grout lines that get dirty or collect mould.
Epoxy floors don't have straight lines that highlight when a room isn't square.
Epoxy floors can be patched if damaged, unlike individual tiles that must be replaced.
Epoxy floors can be over-coated if you want a fresh look, unlike tiles that usually have to be removed and thrown to landfill.
Epoxy floors use only the right amount of product needed; tiles involve tricky cuts that can be wasteful and time consuming.
Epoxy floors don't add any height to the floor, so skirting boards and other fixtures generally don't need to be moved.
Epoxy floors can be customised in many ways - from colour and design to gloss levels and slip resistance.
2. What advantages does epoxy flooring have over vinyl?
Epoxy floors don't have seams that can split and gather dirt.
Epoxy floors can be patched if damaged, unlike vinyl that has to be replaced.
Epoxy floors can be over-coated; vinyl is thrown into landfill and the glue underneath can be hard to remove completely.
Epoxy floors can be customised in many ways, whereas vinyl tends to have set options to choose from.
3. What advantages do epoxy floors have over timber?
Epoxy floors are typically harder and can resist more aggressive traffic than timber.
Epoxy floors are waterproof and more resistant to spills than timber. Timber needs to be sealed on all sides to offer protection.
Epoxy floors have no joins or gaps that can gather dirt and make a floor look untidy.
Epoxy floors don't warp over time and creak like timber can.
Epoxy floors can come in many colours and designs, whereas timber has limited options.
4. How do epoxy floors compare to carpet?
Epoxy floors don't stain easily and are easier to keep clean.
Epoxy floors don't need specialist cleaning chemicals or equipment.
Epoxy floors easily withstand day-to-day foot traffic, whereas carpet tends to wear thin.
Epoxy floors can be patched if damaged, unlike carpet that needs to be replaced.
Epoxy floors can be over-coated if you want a fresh look, unlike carpet that has to be removed and thrown to landfill.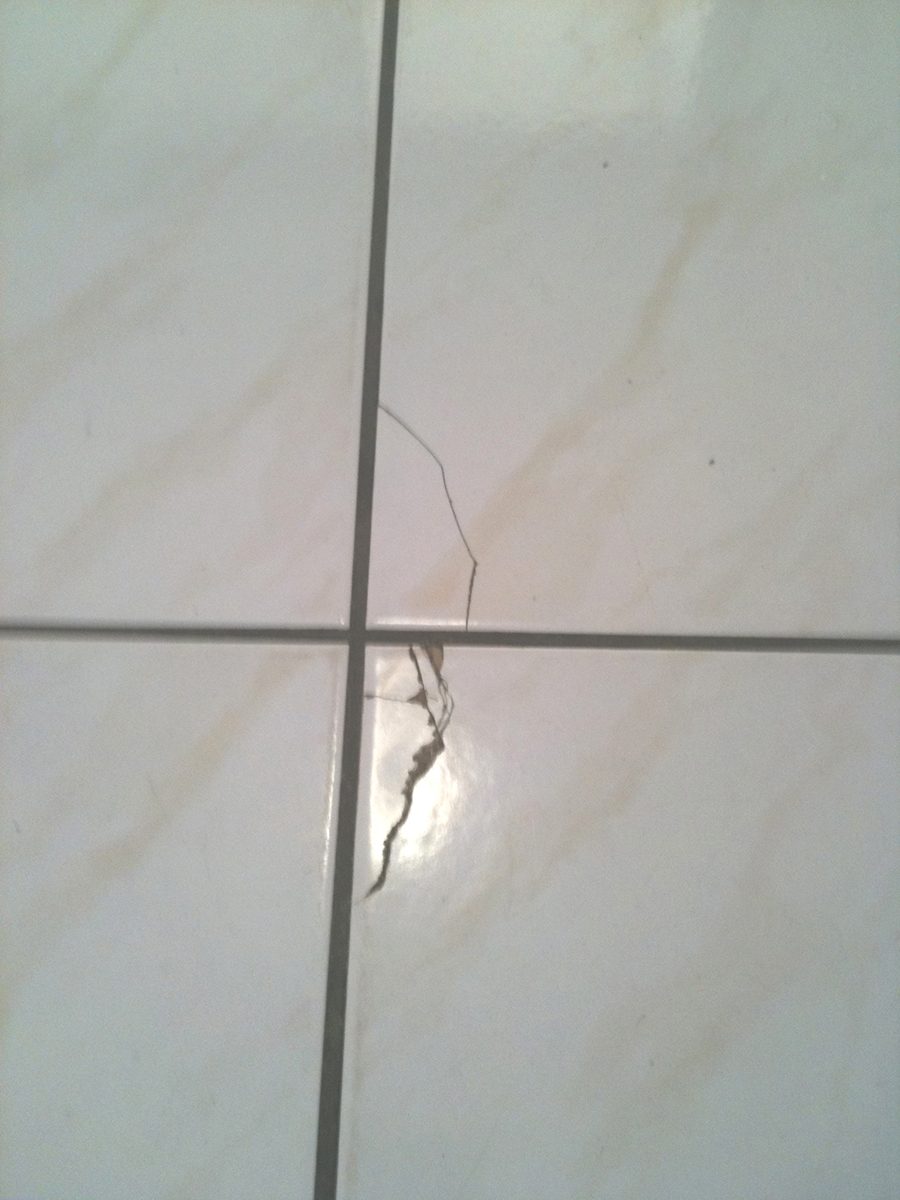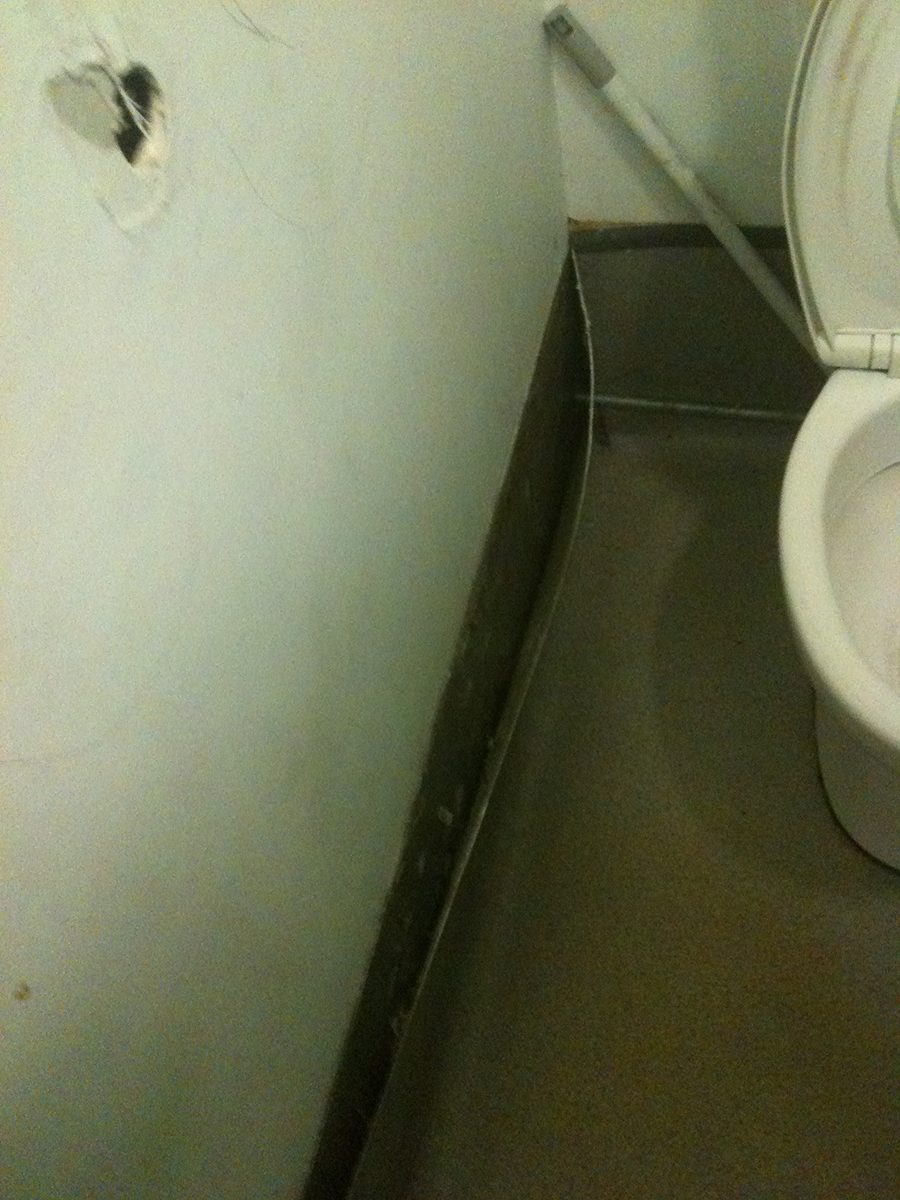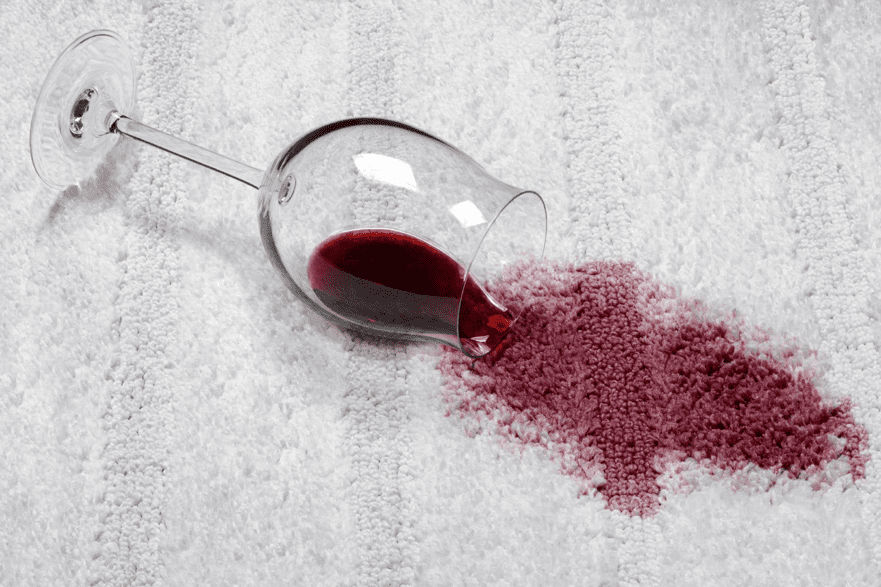 What are the limitations of epoxy flooring?

As you can see, epoxy resin flooring has many benefits when compared to other flooring surfaces, however, as with any floor, there are certain limitations that are worth keeping in mind.

Below is a summary of these for epoxy floors, as well as a quick discussion of the common measures that can be taken to minimise their impact.
1. Weathering of epoxy floors
Will epoxy floors fade or yellow in direct sunlight? Yes, like all paints and plastics (including vinyl), epoxy flooring will slowly weather, however the term "yellowing" is a bit of an exaggeration as it's often the gradual appearance of a subtle yellowish tinge or undertone rather than turning daffodil overnight.
Although this type of fading is usually a cosmetic issue only and doesn't compromise the epoxy floor itself, it's obviously important to minimise its impact. To do this, there are design features and certain other measures available, such as using darker or yellow-based colours, avoiding contrast lines where possible, applying topcoats that help protect against UV, and tinting windows.
2. Scratching and scuffing of epoxy flooring
Will epoxy floors scuff and scratch? Yes they will, if they're not maintained and cared for properly. As with any other flooring type, dropping heavy objects or dragging furniture across the surface is not a good idea. Fortunately, there are options available to help combat this sort, including clear PU topcoats with greater scuff/scratch resistance.
3. Cracking, delamination & waterproofing
If there's cracking in the concrete or excessive movement in other subfloor materials (e.g. fibre-cement or plywood), the epoxy floor on top is probably going to crack as well. It's exactly the same for tiles and other hard floors like polished concrete.
If the concrete slab is weak, damaged, water-affected or heavily contaminated, you have to keep in mind epoxy floors rely on a sound foundation and future problems may arise. Prevention is always much better than a cure, so an inspection of your current floor prior to installation is a must.
4. Epoxy floors and joints
Some people don't like the look of joints and ask if epoxy floors can simply go over them to get that seamless look. If you're dealing with a construction joint then it's strongly advised not to bridge over it because the movement either side of these joints will invariably lead to cracks forming. Instead, have the epoxy flooring run down into the joint and a flexible sealant applied over the top. It mightn't look as good, but it certainly looks better than a jagged crack and will help the floor last longer.
Having said all that, many people choose to go over control joints (different to a construction joint) assuming they will never move. If they do and the epoxy flooring cracks, you can cut along the joint again and have it filled with a flexible sealant.
5. Bugs and dust
As a field-applied product, epoxy floors are susceptible to minor imperfections caused by the surroundings. For example, it's very hard to guarantee bugs won't land in the film while it's wet. Epoxy flooring installers will make every effort to minimise the risks and repairs can be made in most cases, however you should keep in mind that it can happen.
There are several options you can take to help deal with these imperfections, such as using darker colours or semi-gloss finishes as they make a big difference to what does and doesn't show up.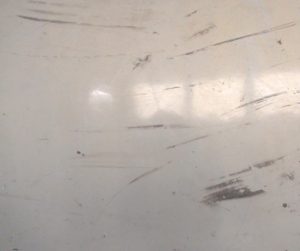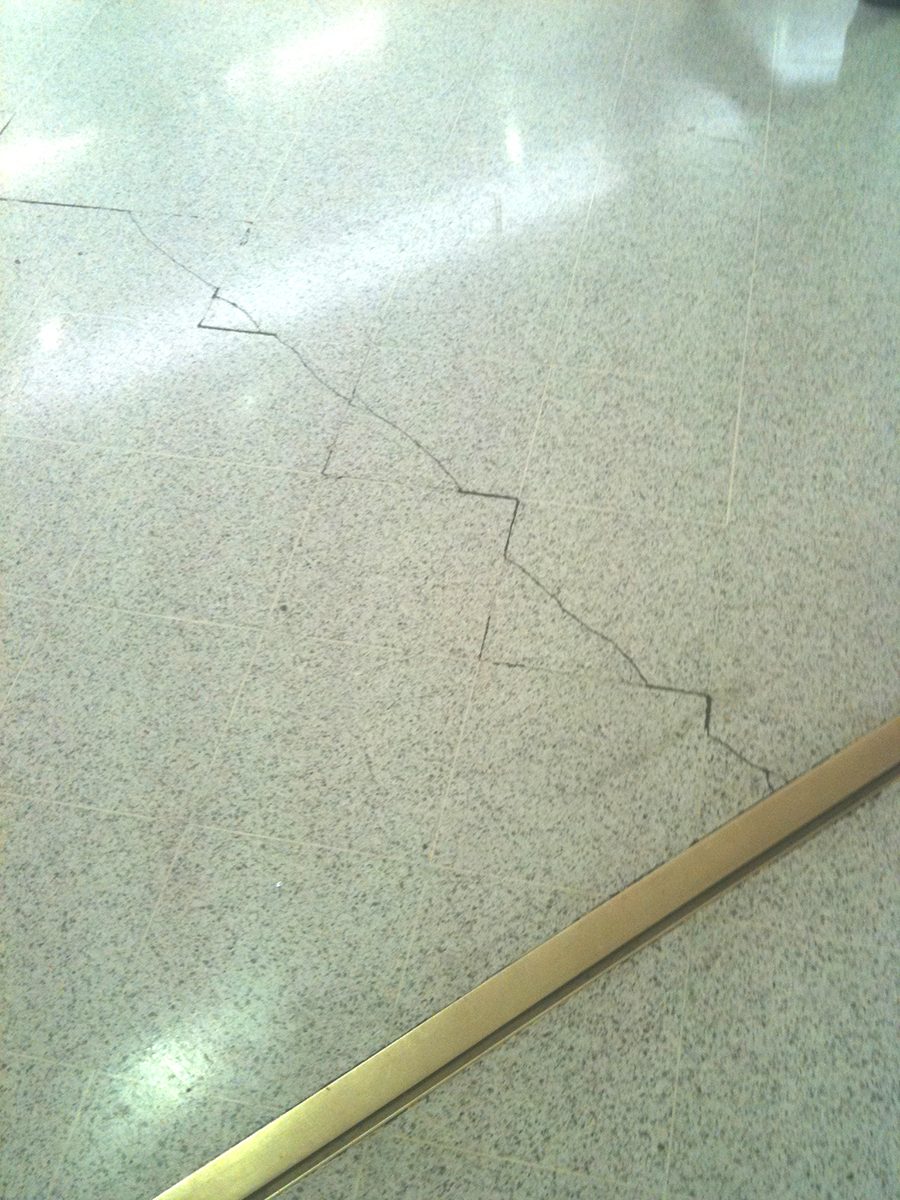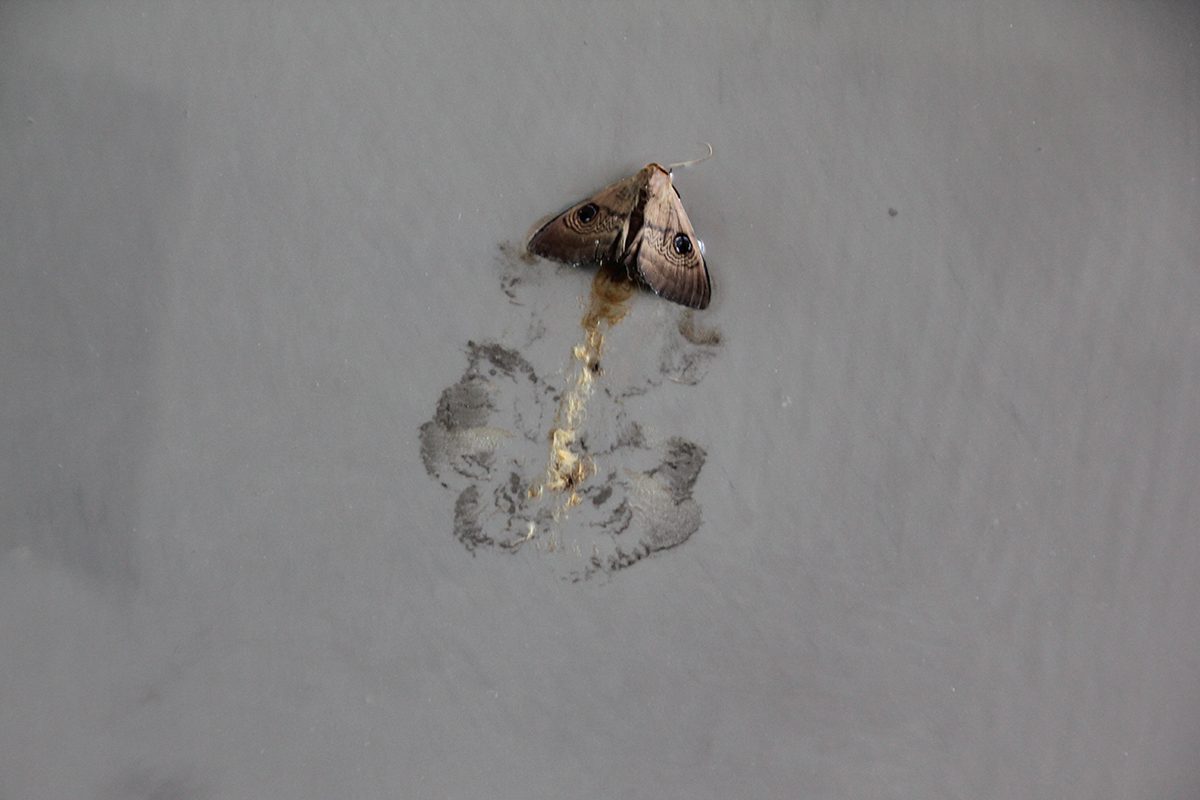 This information has been adapted from our Resin Flooring Guide. Download your free copy at the bottom of this page.


Got an epoxy flooring project you'd like to talk to us about?
Frequently Asked Questions