Home › How to plan epoxy flooring installation
How to plan epoxy flooring installation
Spending some time planning your epoxy flooring project has many benefits – it allows for more accurate budgeting; it helps avoid mistakes and overcome any unexpected hurdles; it makes a job run more smoothly, reducing stress and wasted energy. It even saves time in long run.
Below is a brief introduction on the types of things epoxy flooring installers need to take into consideration when planning the installation of epoxy flooring. If you're a floor owner looking to get ready for a professional to come and do the work, you can read more about getting ready on this epoxy flooring installation page.
Planning epoxy flooring application

If completing a large area requiring several kits or more, one of the first things you need to plan is how to progress across the area. Product properties, accessibility, equipment, shutdown restraints etc. may all impact upon the decision-making at this point.
Perhaps the first decision to be made in this regard is where to start. While it may vary with the factors listed above, epoxy flooring applications typically start in the far corner of a floor, progressing across the room and back towards the point of exit.
Consideration on how and where you finish each kit must also be given. Using joints as boundaries and keeping edges fresh so the next kit can be seamlessly worked into the previous one are the types of things you need to take into account.
Note: Expansion joints should never be covered because cracks can appear. Apply up to the edge and let it run into the joint instead of trying to fill or cover completely. Flexible sealants can be used if desired after application is complete.
Until confidence is gained with coverage, it might be a good idea to mark off rectangles with masking tape as application progresses. This marking will ensure an even application and proper budgeting of epoxy flooring materials. Simply spreading the epoxy flooring with no understanding of consumption nearly always results too much or too little material for the final few square metres.
Once you have a clear picture of how application will proceed, you've got a few other tasks to take care of before you start opening any buckets. Mask up any surfaces you wish to protect from accidental contact with the epoxy resin, e.g. skirting boards, drains, transition strips etc. Make sure you read the Safety Data Sheet (SDS) of the product before use, wear the appropriate personal protective equipment (PPE) and have all your tools and the mix area ready before mixing.
The mix area for epoxy flooring installation shouldn't be too far away, cordoned off if possible and with product laid out for the next coat only to avoid confusion. Make sure it's big enough to allow plenty of room to move and work cleanly. Use drop sheets to protect from splashes/spills/drips, and have plenty of lint-free cotton rags and solvent for clean-up (e.g. methylated spirits). It should also contain a separate clean area and a waste bin for discarded items.
You can read more about mixing areas, good mixing practices and personal protective equipment in the article I wrote on how to mix epoxy flooring.
Other considerations for epoxy flooring installation

A crucial part of the planning process for epoxy flooring installation is also taking a moment to think about what hurdles might arise, which makes them easier to overcome if and when they do.
An epoxy flooring installer should plan how to deal with matters such as:
Availability of power, lighting, access etc.
Restricting access through signage or cordoning off to epoxy floor from accidental damage.
Change of access or entry points during the project.
Sensitivity of surrounding areas to noise, odour, dust etc.
Unexpected conditions during application, e.g. extreme temperatures, condensation.
Epoxy flooring defects such as holidays, pinholes, crawling, colour separation and soft spots.
Dust and insect contamination on wet epoxy flooring and how to prevent it.
To finish off, it's worth mentioning a thing or two about planning with a team. Being on top of everything personally is great, however it isn't much help if everyone else on site doesn't know what's going on. A little gem I've used in the past to fix this is a first up "toolbox meeting" in the morning. Sitting everyone down for 10 minutes to discuss the goals for the day gets everyone relaxed, focussed and working from the same page.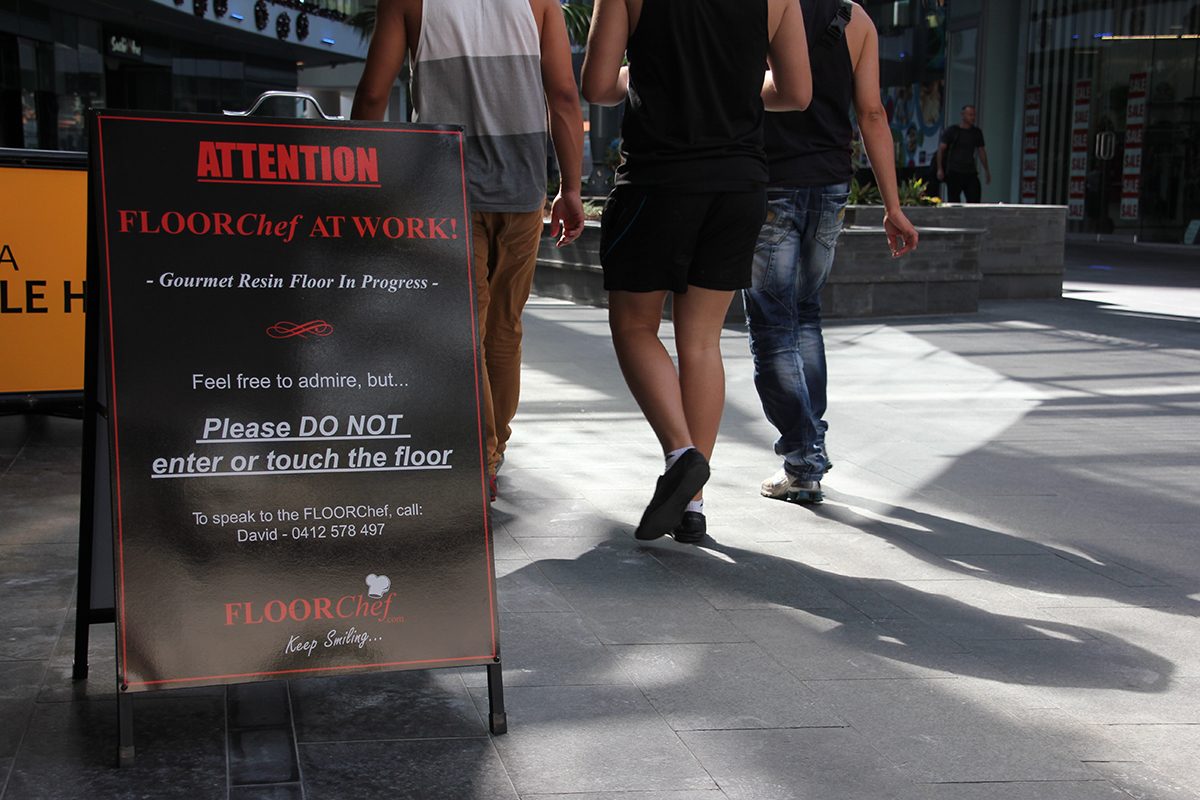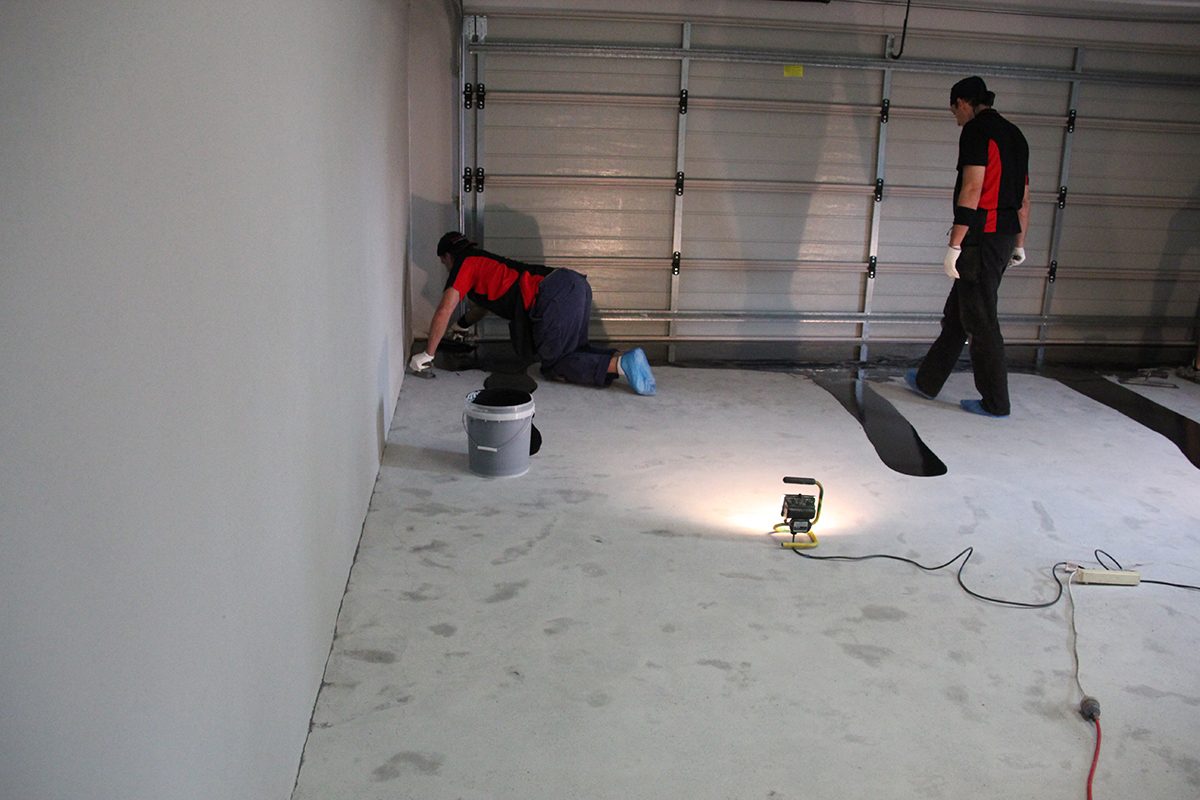 Got an epoxy flooring project you'd like to talk to us about?