Home › Epoxy Flooring Installation
Are you ready for your epoxy flooring installation?
Congratulations! You've accepted a quote and your new epoxy floor is not too far away. You might be thinking, "What on earth do I need to do now?" Let's take a quick look at some handy tips you can use before and after your epoxy flooring installation.
How to prepare for epoxy flooring installation
From a homeowner or business owner point of view, the best thing you can do is make sure you're well prepared. Being "project ready" has a big influence on how smoothly your epoxy flooring project will run and helps achieve the best possible results with your floor.
Here are five simple things you can do:
1. Clear the floor
Removing all items from the area and safely packing them away beforehand will allow the epoxy installer to get straight to work and focus on the job at hand. It also means there's less chance of accidental damage or breakage. If there are any heavy items you need a little help with moving, make sure they're aware of it so they can factor it into their process accordingly.
2. Establish easy access
Make sure the epoxy flooring installer can get in and out of the work area easily and has direct access to power for tools, lighting etc. If there are any restrictions in this regard, once again it's a good idea to let them know before the starting date so they can plan around it.
3. Seal off entry points and openings
Nothing ruins a floor quicker than a big footprint or a cloud of dust blowing through an open window. The best thing you can do here is respect any and all protective measures your epoxy installer puts in place throughout the epoxy installation. This will typically include closing windows, turning off lights at night, and blocking entry points to stop people accidentally walking on the wet film. If the epoxy floor is just one part of a larger project and other work is scheduled around the same time, it's best to leave it to last to reduce the risk of other trades damaging it.
4. Plan for being floor-less
Most epoxy flooring projects will take a few days to finish, and you need to plan around being off the floor the entire time. Keep the protective measures in place and don't try to get back on it earlier than instructed. It can be very tempting to pop your head in for a sneak peek while the floor is hardening, but you only run the risk of spoiling the finish.
5. Get the camera ready
Take as many photos as you can before, during and after your epoxy flooring installation. Photos are not only a very practical way of protecting yourself in the event of damage or unsatisfactory work, they're also great for showing off your stunning new floor to friends!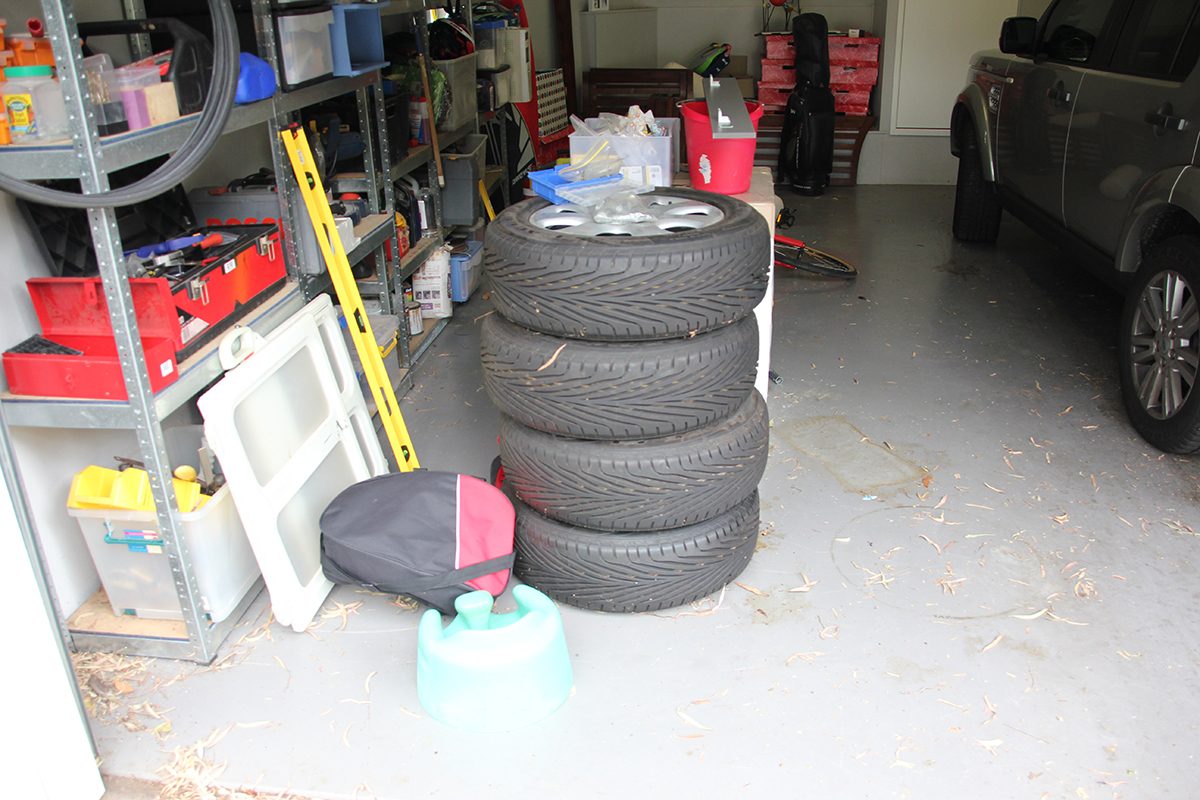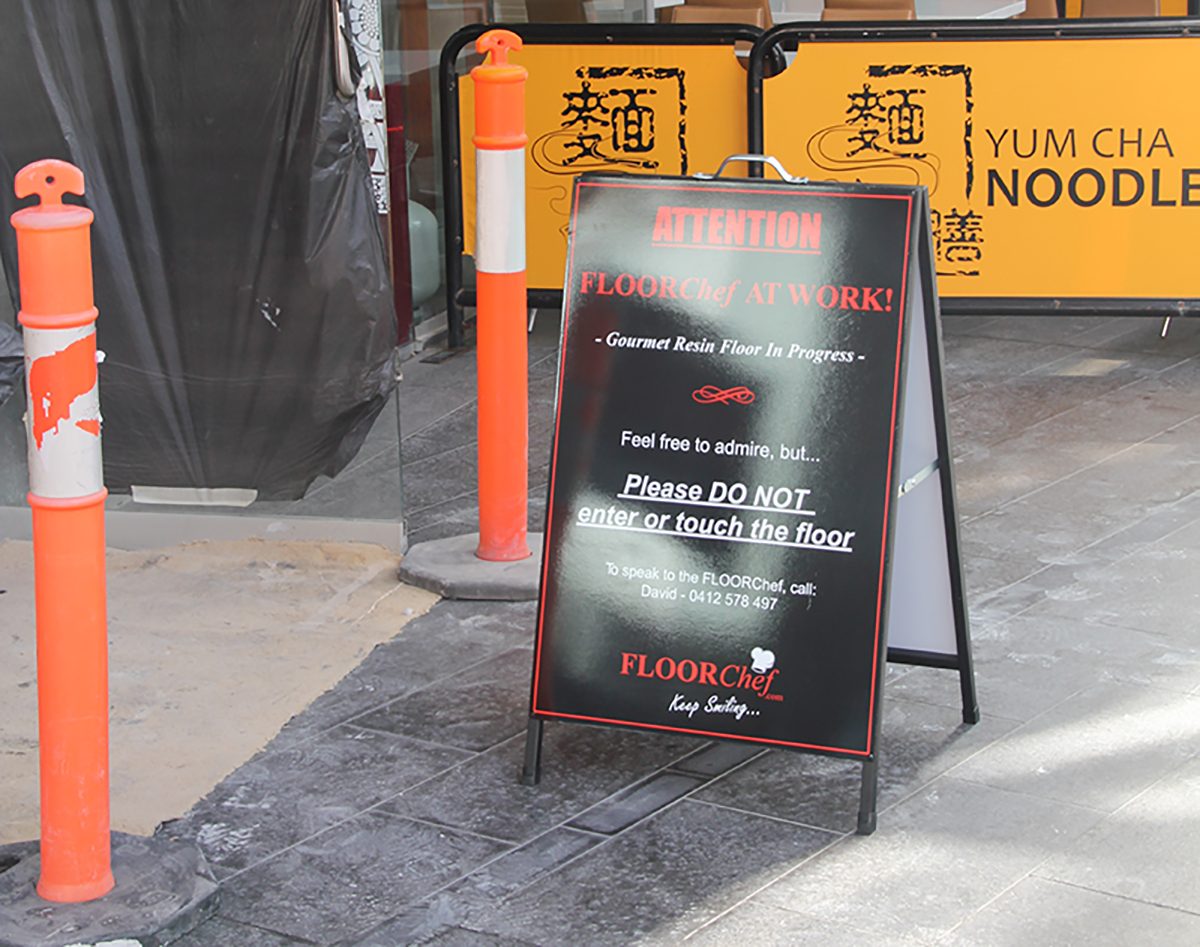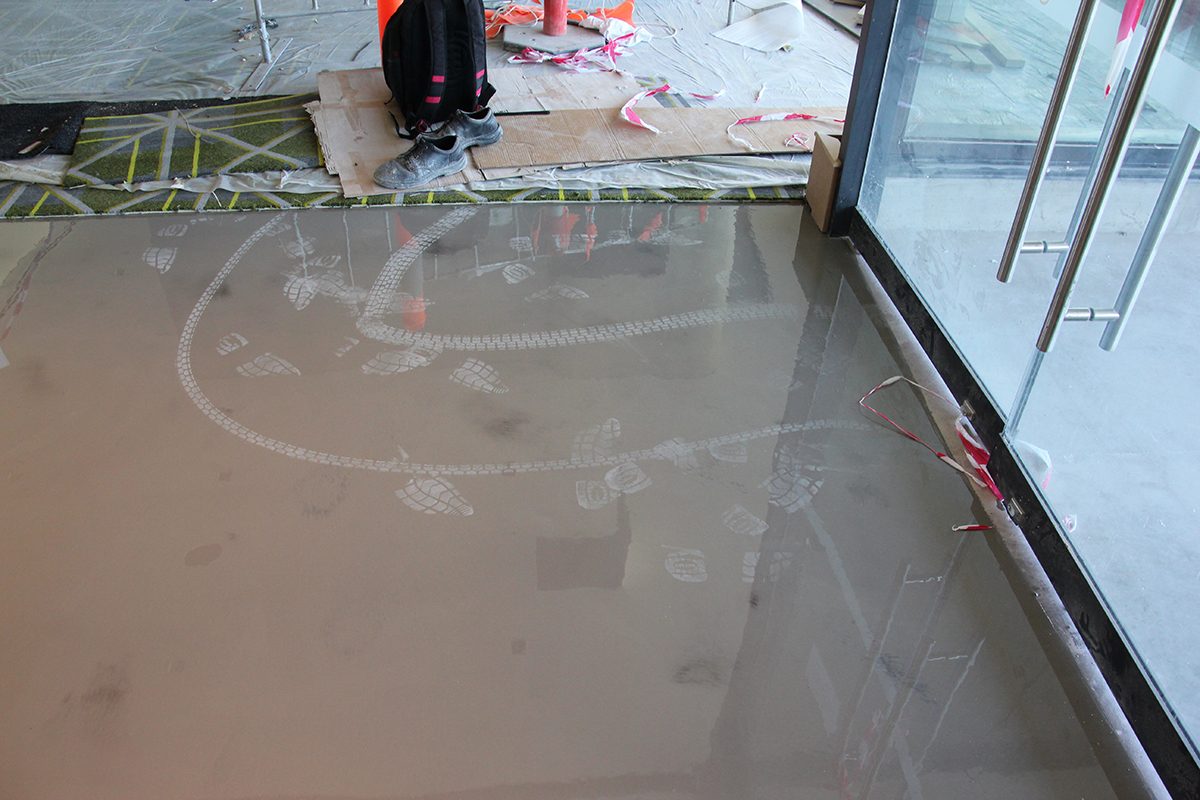 What to do after epoxy flooring installation

There is actually a second side to being project ready that comes after the epoxy floor has been installed – something commonly called a "handover".

The handover is a formal meeting with the epoxy flooring installer aimed at reviewing the floor together and raising any issues that may stop the work from being approved. The key with this type of meeting in an epoxy flooring context is to get it done less than 24 hours after the final coat is applied because that will allow any minor fixes to be completed while the floor is at its most responsive.

Here's a quick list of the things you should be looking to tick off during a handover meeting:
1. Design
If you've received and approved a sample prior to the floor being done then make sure you have it handy during the walkthrough. A floor will never look exactly the same as a sampleboard, however you want to make sure the colours and basic design line up with what was agreed upon at the start.
2. Gloss
This is more about the consistency of the finish than anything else. Is there an even level of gloss across the entire floor, or does it appear patchy through dry areas, bubbles or dust/dirt/grit? Complete misses with the surface underneath showing through are very rare, however small misses in the topcoat can happen from time to time. The best way to detect these is to view the floor from 45 degrees and use the glare of natural lighting.
3. Transitions
Are the transitions to other floor surfaces neat and tidy, with no sign of tape or other things that shouldn't be visible? Are all expectations otherwise met?
4. Splatter
Splatter on vertical surfaces such as walls is what people typically notice first, however it can also occur over transitions. Closely linked to splatter are "bleeds", which is when the resin seeps underneath tape and leaves a smudge. These are most common where the floor and wall join, so you should pay attention to these corners as you make your way around.
5. Site tidiness
The responsibility is on the epoxy flooring installer to clean up after themselves, making sure waste is disposed of correctly and the site is tidy. If you see buckets lying around or rubbish that hasn't been handled in the appropriate manner, you can point it out during the handover meeting.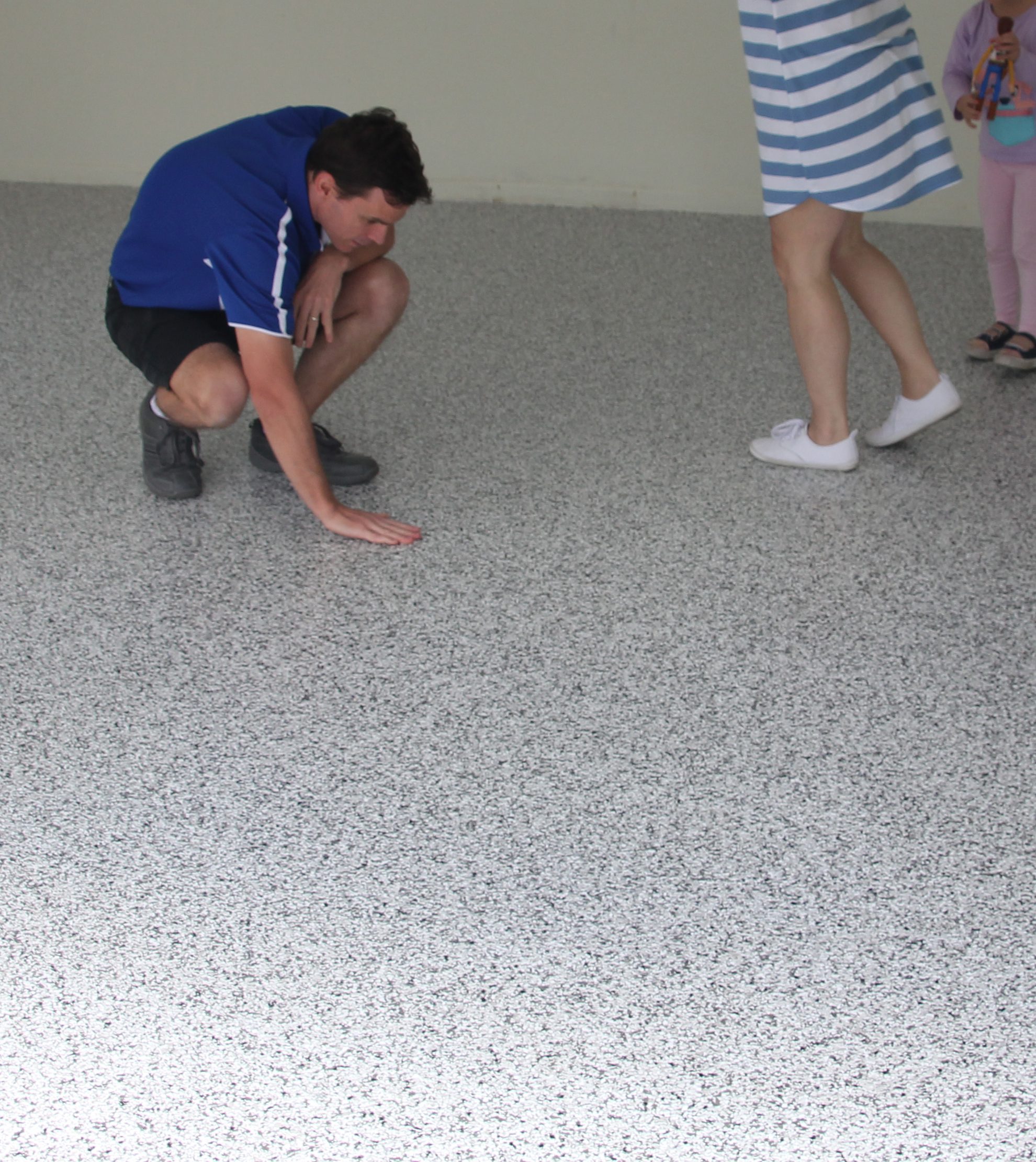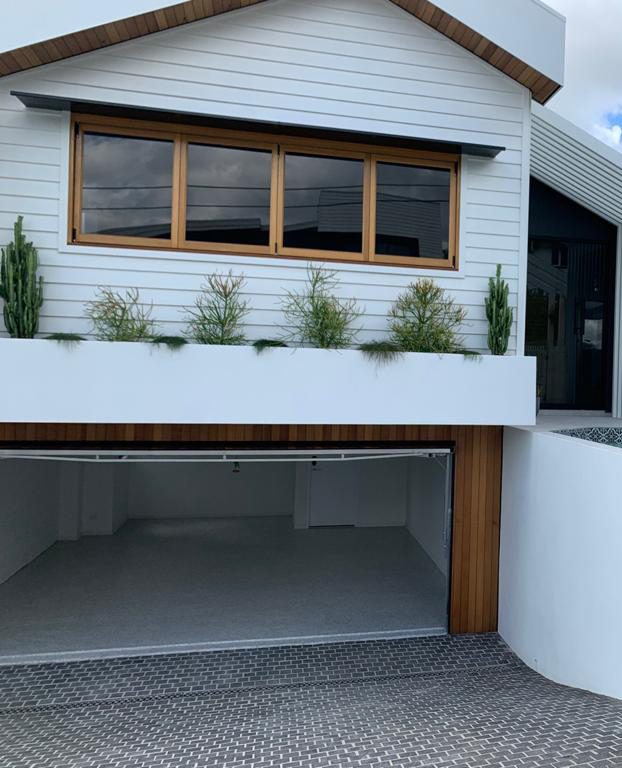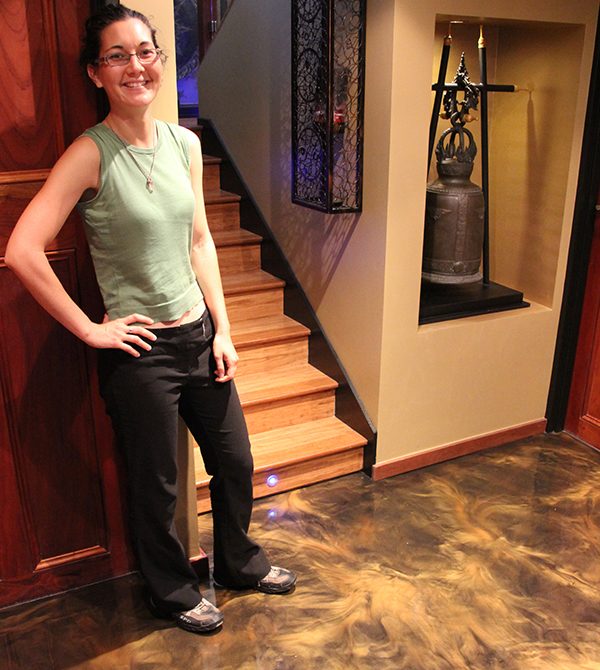 For more information and handy tips on epoxy flooring installations, download a free copy of our Resin Flooring Guide at the bottom of this page.


Got an epoxy flooring project you'd like to talk to us about?
Frequently Asked Questions