Home › Epoxy Flooring Gold Coast
The Best Epoxy Flooring Suppliers on the Gold Coast
We provide high-grade epoxy resin flooring products and services to all of our Gold Coast based installers and specifiers for their epoxy flooring needs. 
Our proven epoxy floor systems and products aren't just for large warehouses; residential and commercial clients of all types love the finish of an epoxy floor. 
While garage floor epoxy jobs are very popular at present, this versatile floor covering is perfect for many uses. Some epoxy floors can look like polished concrete while others look like granite, polished marble and other material.
Why Choose Real World Epoxies?
1. Quality Epoxy Resin Products
Real World Epoxies' products have proven themselves for over 2 decades and we never sell a product we haven't developed or tested in house. No cheap alternatives here and no compromises over raw materials, ever.
2. Our Customer Service
No pushy sales speak. We're here to help you out. If we think a product is not right for your job, we'll let you know. We also provide industry-leading technical service - from specification and assessing issues, through to warranty and handover.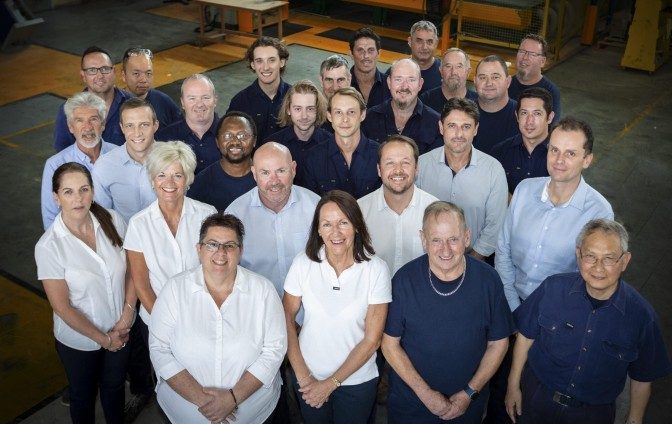 3. Full Product Support
We support our all our epoxy products and will always fulfil our warranties. Whether you're a start-up contractor or seasoned flooring expert, there's always something to learn with every resin flooring system.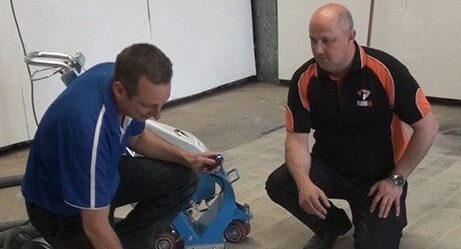 Why Choose Epoxy Flooring on the Gold Coast?
Choosing epoxy flooring for your property offers several advantages:

1. Strength
Epoxy flooring resists heavy usage and can last many years. It's very effective in high traffic areas with heavy vehicles and machinery.
2. Adaptable
A huge variety of colours and finishes provide home and commercial applications with a large range of epoxy flooring choices.
3. Safe
Non-slip textures are available which provides safety for your customers, staff, family and friends.
4. Sanitation
Epoxy floor systems are fully sealed which provides an easy to clean surface that helps prevent mould and bacteria growth.
Epoxy Flooring Uses
Office
Versatile, functional floor finishes for commercial spaces...
If you'ryou have a warehouse, restaurant, cafe, office or commercial kitchen, a high-performance epoxy floor offers versatility, from a non-slip kitchen surface to an elegant front reception area. 

LEARN MORE LEARN MORE
Defence
We are trusted contractors for the Royal Australian Navy...
Our Defence floors are specifically designed for the defence industry and are installed by expert Defence installation teams.
 


LEARN MORE LEARN MORE
FAQ
Proven Epoxy Flooring Suppliers and Installers on the Gold Coast
Real World Epoxies has supplied high-quality epoxy flooring systems and products on the Gold Coast for more than 20 years. We believe in our products because we only use high-quality material that we know will perform as expected. You can trust our epoxy flooring systems and products for your epoxy flooring jobs.
We'll even connect you with our recommended epoxy flooring installation teams on the Gold Coast.
Let us help you with your Gold Coast epoxy flooring needs when you fill out one of our contact forms or call us on 1300 EPOXIES (1300 376 943). We also provide epoxy flooring supplies and installation in Brisbane, Sydney, Perth, Melbourne, Adelaide, Sunshine Coast, Hobart and Canberra