Home › Products › Underwater › Scubapoxy 1725 › Scubapoxy 1725 Project Review Mining Company
Scubapoxy 1725 Project Review
Mining Company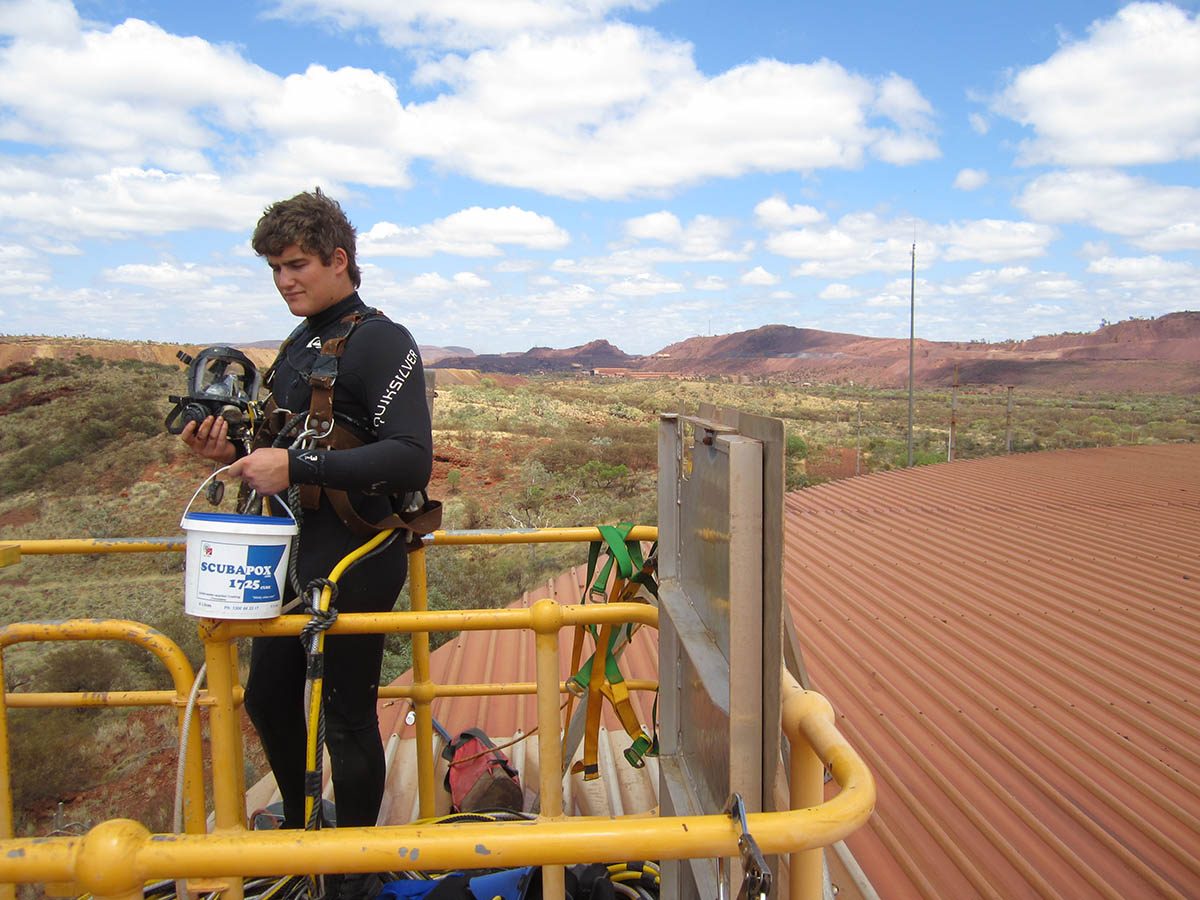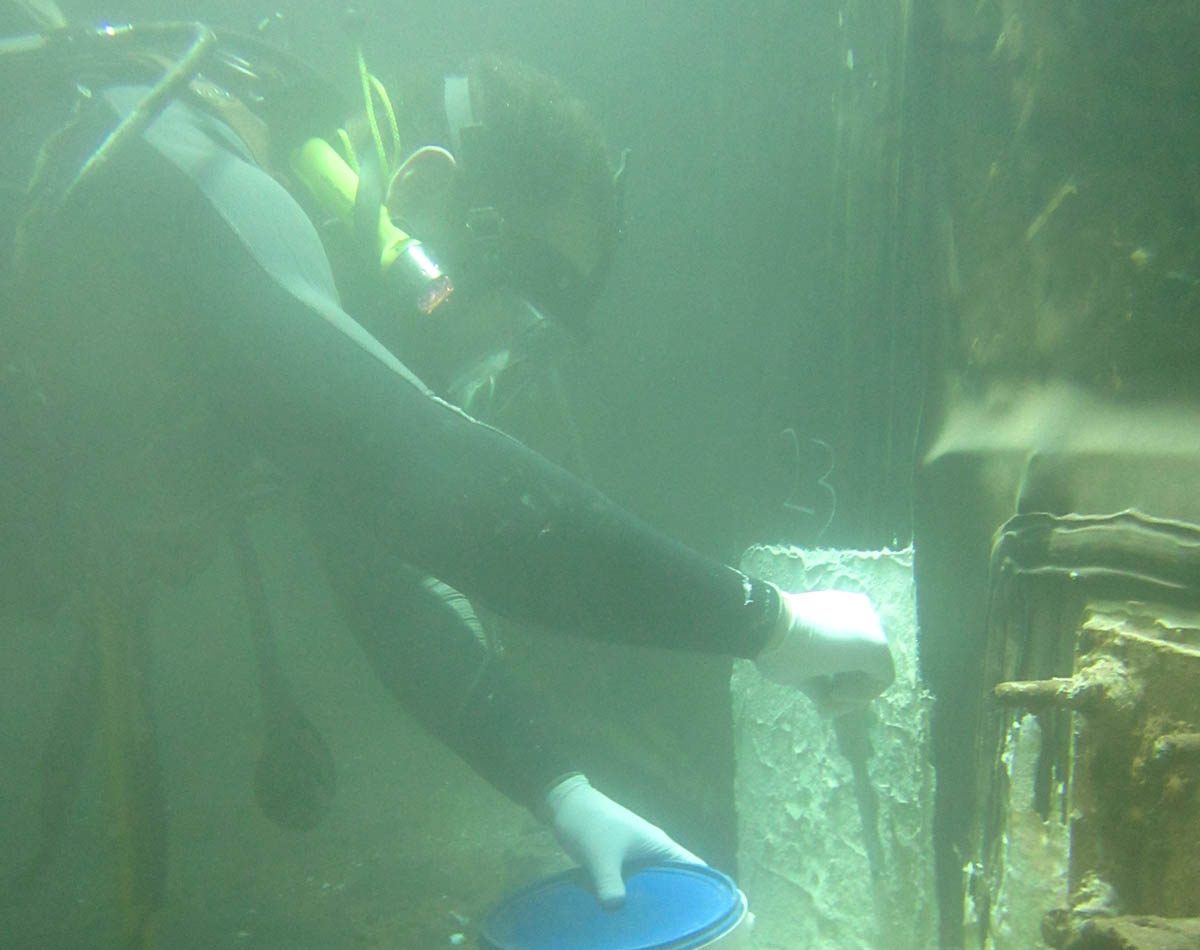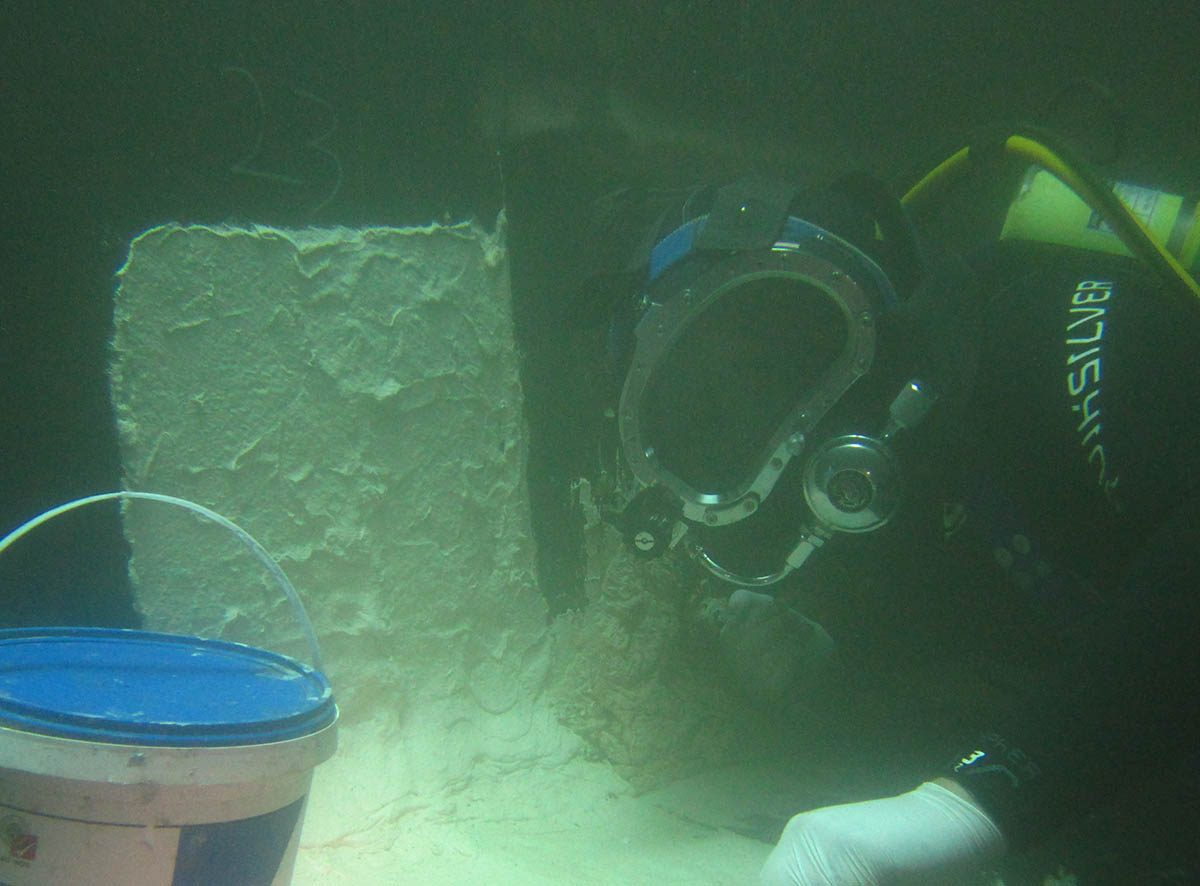 Project Summary
| | |
| --- | --- |
| Client | Mining Company |
| Location | Western Australia |
| Colour | Standard (Mid-grey) |
| Area | Unknown |
| Installer | Fremantle Commercial Diving |
Comments
A large mining company in Western Australia had multiple leaks in one of their main water tanks. The massive 60m diameter x 15m high tank had previously been lined with High Density Polyethylene (HDPE), but the seams were now splitting apart and had the potential to undermine the tank, resulting in the earthen base subsiding.


Fremantle Commercial Diving used 150 litres of Scubapoxy 1725 underwater to seal all the leaking seams and apply a reinforcement material to prevent them from splitting in the future. The project was completed on time with the tank fully repaired and 100% dry.


Fremantle Commercial Diving has developed an array of uses for Scubapoxy underwater epoxy products and have applied them in many projects with outstanding success.