Home › Products › Underwater › Scubapoxy 5335 › Scubapoxy 5335 Project Review Swimming Centre Tiles
Scubapoxy 5335 Project Review
Swimming Centre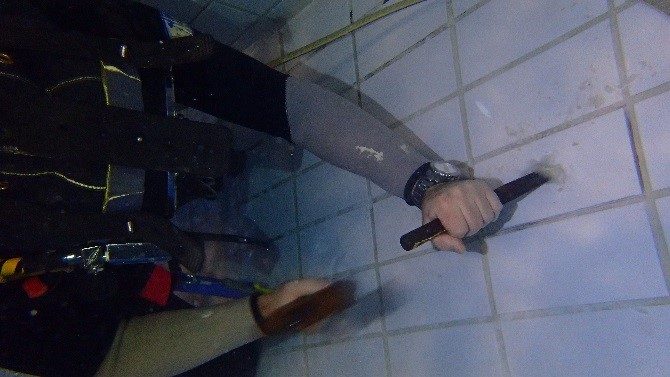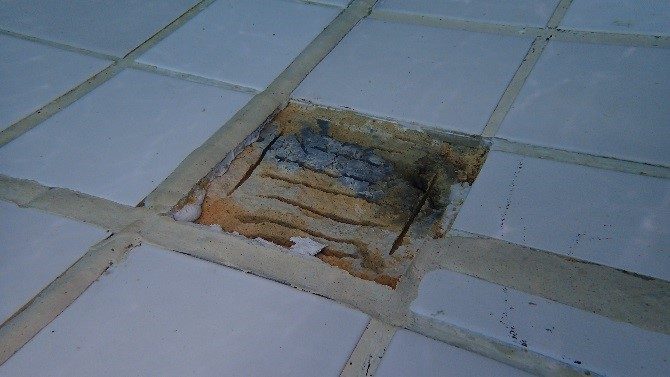 Project Summary
| | |
| --- | --- |
| Client | Swimming Centre |
| Location | Western Australia |
| Colour | Standard (Mid-grey) |
| Area | Unknown |
| Installer | Fremantle Commercial Diving |
Comments
A 50-metre pool in a swimming centre needed some extensive maintenance work after a survey conducted by a professional diving company. In addition to major expansion joint repairs, the survey also identified a number of tiles that were damaged or loose and needed to be replaced.


Five tiles were replaced and re-grouted using Scubapoxy 5335 as part of the original scope of works, which included 4 white biscuit tiles and one black lane marker tile. In addition to those, several other tiles were identified as needing replacement while work was being carried out - some in a junction box in the deeper end, and others on a section of backing tiles located near the diving platform.


The resulting repairs achieved a good result aesthetically, were solid, and solved a few OH&S issues in the process.