resin vinyl

Resin Vinyl is a one-of-a-kind decorative floor finish specially designed for anybody wanting to give dull, dirty or damaged floors in their home or business a new lease of life.
Available in 8 popular colour combinations, the completely seamless resin flooring system is
stain-resistant, incredibly tough, and will keep your floor looking great for years.
Most importantly, Resin Vinyl has no strong smell and contains no solvents or flammables, so it can be installed safely without risk or disruption to your family or business.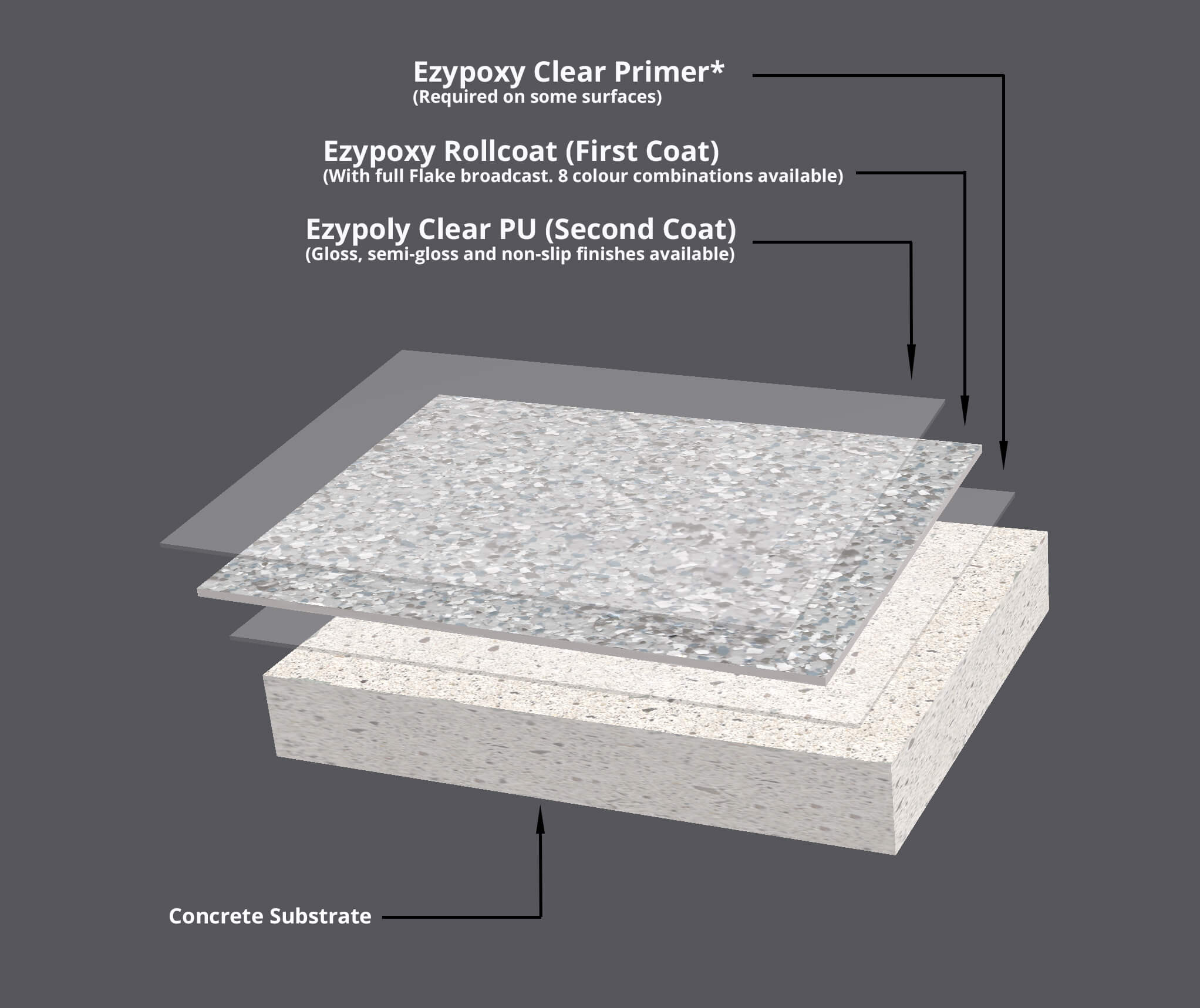 Why you'll love Resin Vinyl:

SAFER
Resin Vinyl is completely solvent free. No strong smell, disruption or risk to your family or business!

MORE DURABLE
Resin Vinyl uses exclusive industrial-grade resin technology, so you won't find it at your local hardware store (or anywhere else).

EASY TO CHOOSE
Too many colour options can be overwhelming. We've narrowed it down to 8 we know look good and match well with modern decor.

EASY TO CLEAN
The stain-resistant surface handles spills from all common household and commercial chemicals and is easily maintained with normal cleaning equipment.

EXTRA OPTIONS
Take your pick of gloss or semi-gloss finishes. If you're worried about slips and falls in the wet, you can even get added slip resistance.
Resin Vinyl is perfect for garages!

Got an old, tired garage that you're sick of hiding from family, friends and neighbours?

Read more about our specialist garage flooring system - Garage Granite - and how it can save your garage.