Resin Rustic

Resin Rustic™ is a unique decorative floor finish specially designed for business owners and homeowners wanting the concrete look, but with a modern, showroom edge.

Available in 9 stunning colours, the completely seamless epoxy resin flooring system is tough, stain-resistant, easy-to-clean, and will remain a real feature for years.

Most importantly, Resin Rustic™ has no strong smell and contains no solvents or flammables, so it can be installed safely without risk or disruption to your business or family.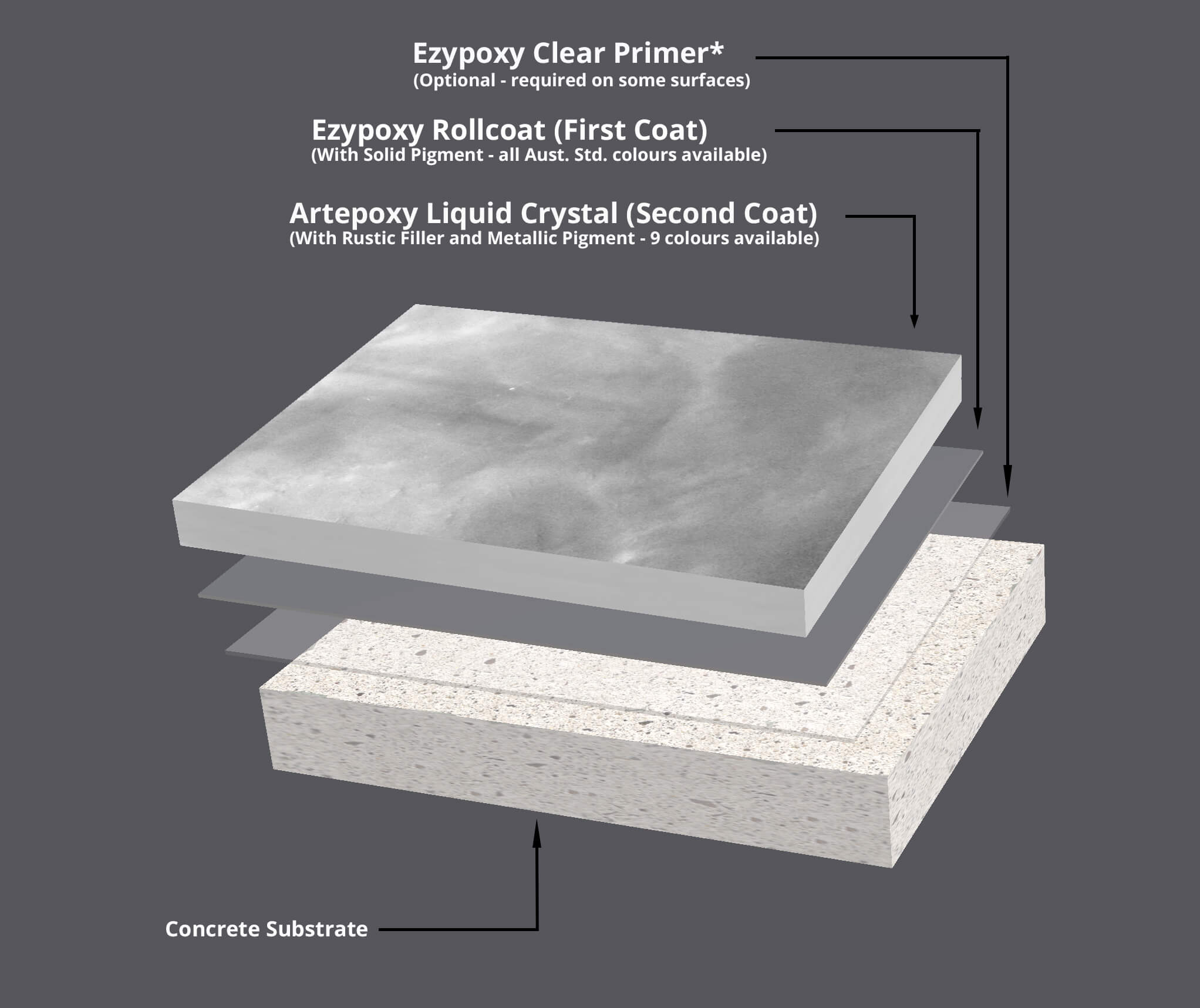 Why you'll love Resin Marble:

SAFER
Resin Rustic™ is completely solvent free. No strong smell, disruption or risk to your business or family!

MORE DURABLE
Resin Rustic™ uses exclusive industrial-grade epoxy resin technology to create the same look as cementitious micro-toppings, but without the susceptibility to wearing and staining.

EASY TO CHOOSE
Too many colour options can be overwhelming. We've narrowed it down to a range that covers all popular design objectives - from classic grey through to stunning gold.

EASY TO CLEAN
The seamless, stain-resistant surface handles spills from all common commercial chemicals, and is easily maintained with normal cleaning equipment.

EXTRA OPTIONS
Resin Rustic™ offers a semi-gloss finish as standard. A specialist topcoat can be added to provide your choice of a matte or non-slip finish, as well as extra UV protection.