Resin Rock

Resin Rock™ is a high-performance, non-slip flooring system specially designed to rebuild and resurface rough, worn or damaged floors in commercial kitchens and other processing areas.
Available in all Australian Standard colours, the completely seamless resin flooring system can be applied in all conditions, and is resistant to wear, heat, chemicals and impact.
Most importantly, Resin Rock™ has no strong smell and contains no solvents or flammables, so it can be installed safely without risk or disruption to your workers or business.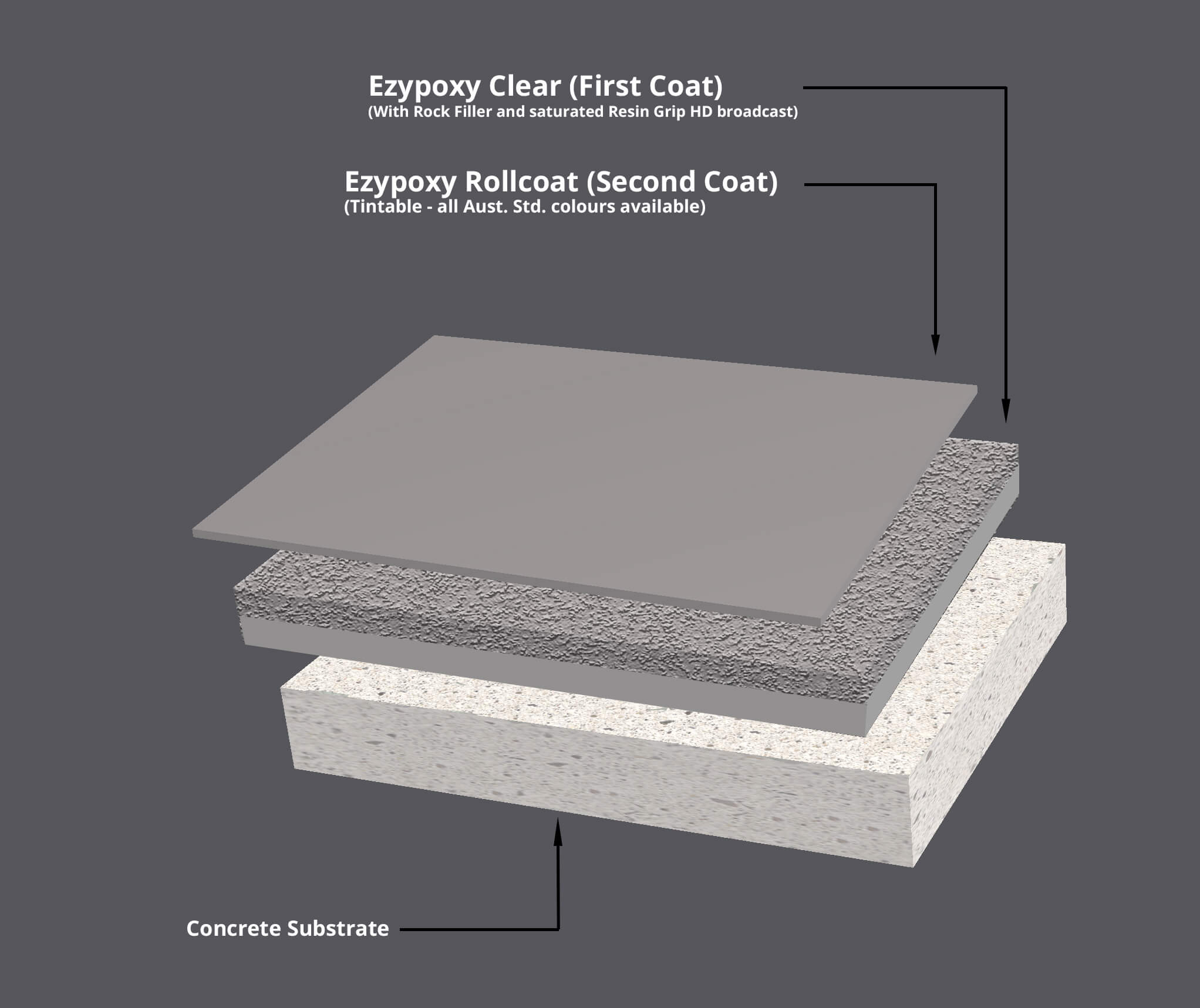 Why you'll love Resin ROCK:

SAFER
Resin Rock™ is completely solvent free. No strong smell, disruption or risk to your business!

MORE DURABLE
The slurry basecoat and full layer of aluminium oxide particle provides high-build (4mm in total), high-strength protection against heavy traffic and thermal shock.

MORE HYGIENIC
Fully sealed with no seams, gaps or joins, and the ability to withstand the harshest commercial cleaners, makes it much easier to keep mould and mildew at bay.

LESS DOWNTIME
With no solvents, strong odours or flammables to contend with, and the ability to be applied in all conditions, Resin Rock™ is a great choice for minimising downtime.

EXTRA OPTIONS
Extra chemical resistance and impact resistance options are available. A finer particle can also be used to reduce the non-slip profile and make it easier to clean.