When it comes to the wet, many products
will let you down

Use Scubapoxy for genuine underwater capability

Scubapoxy underwater coatings, adhesives and sealants
A range of epoxy coatings, adhesives and sealants for wet environments, including underwater and marine applications. With over 10 years of successful work in the hands of professional divers, Scubapoxy is a proven leader in the toughest of coating fields and won't let you down.

Scubapoxy epoxies are ideal for:
Potable water coatings
Coatings for waterways
Marine coatings, including splash zone
Coatings and adhesives for marine vessels
Swimming pool coatings and sealants
Underwater repair products for all common surfaces

Scubapoxy product range:
Wet-area and underwater coatings
Wet-area and underwater adhesives
Wet-area and underwater sealants

What sets Scubapoxy apart in the underwater field?
Proven - with a long history of outstanding performance in all types of underwater applications, the products are clear leaders in the underwater field.
Made for divers - resin rich for easier application, without the stringing or floating that leads to mess and wastage.
Low temperature - products can be used as low as 5oC, with flexible sealants and adhesives remaining flexible.
Corrosion resistance - excellent overall chemical and corrosion resistance, with strong cathodic disbondment performance as well.
Safe - no solvents, corrosives, carcinogens, flammables or heavy metals means they're safe to use in the most delicate environments.
Easy handling - no solvents, corrosives or flammables simplifies usage and transport.

Scubapoxy past clients: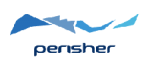 ⇒ For more information on Scubapoxy underwater coatings, adhesives and sealants, contact us on 1300 66 33 17 or email info@RealWorldEpoxies.com