Getting a new floor can be stressful, confusing
and full of traps.

Use Floorchef and make sure it's done right!

Floorchef resin flooring installation
Floorchef is a unique flooring brand that combines market-leading products and unrivalled decorative flooring know how to achieve the best possible result on your floor. Best of all, Floorchef also uses Floortick - a powerful project management service that educates floor owners on their flooring options, organises multiple quotes from approved contractors and keeps them in touch with the flooring progress every step of the way.

With Floorchef, every person can now get a modern resin floor that leaves them smiling!
To get a brand new resin floor without the stress, visit the Floorchef Australia Website.

Floorchef is ideal for:
Resin flooring - decorative, residential, retail/commercial and light industrial

Floorchef product range:
Resin flooring installation and project management service

Why Floorchef will leave you with a smile:
Proven products - Floorchef projects only use specialist flooring resins with a long history of outstanding performance in residential, retail and commercial uses.
Education - the decision on the right floor all begins with understanding your flooring needs. We make sure our customers are fully informed on their options before they choose anything!
Choice - we put you in touch with a number of qualified flooring applicators we know can do the job so you can get multiple quotes and choose who you work with.
Communication - stay up-to-date on flooring progress, make contact at any stage and offer feedback all through our handy phone app.

Floorchef past clients: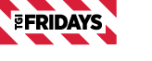 ⇒ For more information on Floorchef resin flooring installation, contact us on 1300 66 33 17 or email info@RealWorldEpoxies.com